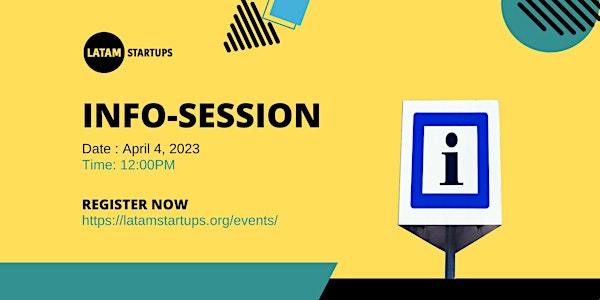 LatAm Startups Information Session
We always have news for our community, between programs, jobs and events, you can always get updates in our info-sessions
Date and time
Tue, Apr 4, 2023 9:00 AM - 9:30 AM PDT
About this event
Topics covered:
Introduction of LatAm Startups
Programs for technology companies (includes Startup Visa Program)
Selection process
Career Opportunities
Local and international events
You can find out about the programs in our website
About the organizer
LatAm Startups is a non-profit corporation helping startups to scale. We're based in Toronto, providing softlanding and bootcamp programs for technology companies. LatAm Startups has an MoU with the City of Toronto and we're members of the National Capital Angel Organization in Canada.
Learn more about LatAm Startups through www.LatAmStartups.org