About this Event
Get inspired by different women's history!
Are you a newcomer and need inspiration and tips to open your own business in a different country?
Do you want to learn more about feminism and understand how this can affect your work and personal life?
Do you want to have an impact for tomorrow's lives?
Tables can be shared between your close friends and family and with physical distancing of 2 meters with those outside your bubble.
If you are experiencing any symptoms of COVID-19 or are in close contact with a person who tested positive for COVID-19, please stay home.
All travelers arriving in B.C. from outside of Canada are required by law to self-isolate for 14 days and complete a self-isolation plan.
Invite your friends and family to be part of that night!
Presented by Latincouver and SheLatina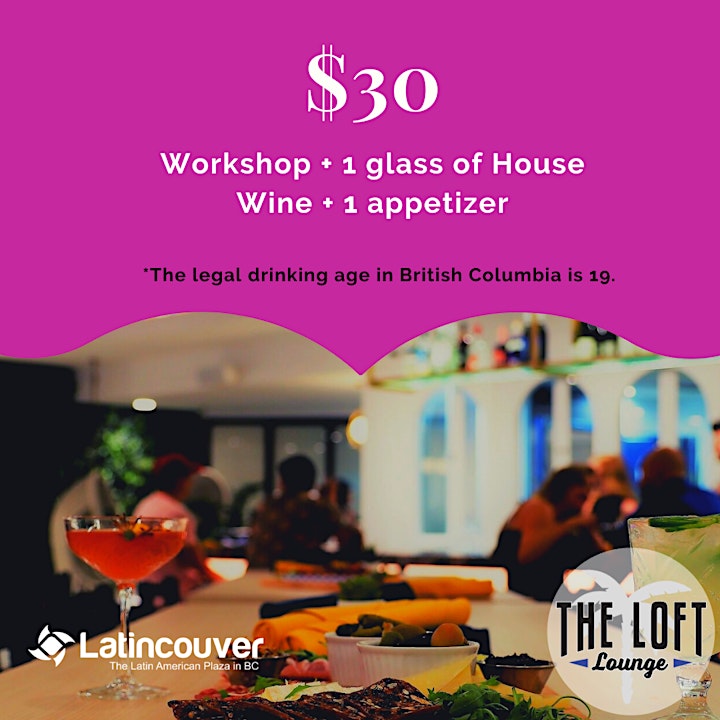 The loft Lounge will offer 4 different types of appetizer for your choice.