Launch of 2018 GTA Employer Survey : Employment and Retention of Newcomers
Description
Join us for breakfast!
And the launch of our 2018 GTA Employer Survey as three experts discuss the various aspects of local and global labour market trends that are anchored by the common goal of strengthening local labour.
Agenda:
1. Global Talent: The Opportunities, Challenges, and Solutions
Breaking the labour market barriers for immigrants and international students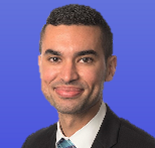 Kareem El-Assal
Senior Associate and Manager, Immigration, Conference Board of Canada
---
Kareem El-Assal oversees the Conference Board's immigration practice. This includes managing the National Immigration Centre, custom research, the annual Canadian Immigration Summit, and the Entrepreneur & Investor Immigration Summit. Kareem's research covers various areas including the economic impact of immigration, immigrant selection and settlement, international students, temporary foreign workers, intergovernmental relations, and business immigration programs.
Prior to joining the Conference Board, Kareem worked for the Mission of Canada to the European Union, the British Chamber of Commerce in Belgium, Porter Novelli Brussels, and the International Service for Human Rights in Switzerland. He has also worked for Immigration, Refugees and Citizenship Canada, and the Immigration and Refugee Board of Canada.
2. 2018 GTA Employer Survey: Employement and Retention of Newcomers to Canada
Current gaps in integrating new immigrants into the labour force

Tom Zizys
Labour Market Analyst, Peel Halton Workforce Development Group
---
Tom Zizys has worked for over two decades as a consultant in the public, not-for-profit and international development fields. For the last 15 years he has specialized in employment programs and labour market analysis, particularly for economically marginalized communities. He is an Innovation Fellow of the Metcalf Foundation where his research focus has been the changing labour market and the working poor. He has taught public policy, program evaluation, international development and community economic development courses at York and Ryerson universities. Tom works regularly with numerous workforce planning boards across Ontario, including the Peel Halton Workforce Development Group.
3. The Four Global Trends Shaping the Workforce of the Future. It's all about automation - but is it?
Understand the impact of technology in shaping the workforce

Martin Joyce
National Leader for Human and Social Services, KPMG
---
Martin is KPMG in Canada's National Leader for Human and Social Services and is currently working with a number of Not for Profits service providers undertaking program delivery design, strategic options assessments and review of services. A highly experienced executive across Government, Non-Government and Commercial sectors (not-for-profit and community leadership positions), Martin has led teams through transformational change. He has built growth agendas for organizations and has worked in direct service delivery roles in child welfare, social services and affordable housing. Prior to joining KPMG in Canada, Martin most recently led the Strategy and Growth team at Housing Choices Australia, one of the largest Not-for-Profit Affordable Housing providers in Australasia. Martin led the growth of the organization including initiating the start-up operations in South Australia and New South Wales and began to look at opportunities in New Zealand.
---
PLEASE NOTE THAT THIS IS A BY INVITATION ONLY EVENT, YOUR EXCLUSIVE OFFER IS NON-TRANSFERRABLE.
FREE PARKING AND COMPLIMENTARY HOT BREAKFAST WILL BE SERVED.
Contact jalphonso@peelhaltonworkforce.com to determine additionnal availability for the event
Event Photo Disclaimer: Please be advised that we will be taking photos and videos at this events. By registering for and attending this event, you consent to having your image and/or video used for promotional purposes. Including but not limited to future event website, electronic communications, social media posts, marketing materials and all other publications.