Join us this spooky season for the launch of Where Decay Sleeps, the debut Gothic poetry collection from the haunted mind of Anna Cheung.
About this event
Date: 28th October 2021
Location: Arta Courtyard, Glasgow (accessible venue)
Time: 7:00-8:30pm
Join us this spooky season for the launch of Where Decay Sleeps, the debut Gothic poetry collection from the haunted mind of Anna Cheung.
This is a launch like no other. Upon arrival you will be greeted with a glass of fresh blood*, before helping yourself to the (severed) finger buffet, inspired by Cheung's set-menu-poem 'La Chataeu Viande' (menu below). These creepy delights will tantalise your senses and prepare you for readings from the author, plus a Q&A with none other than Sean Wai Keung, the master of food poetry.
We hope to see you there!
Please note: the poetry readings and Q&A will be live-streamed via YouTube or Zoom for those who cannot make the launch in-person. There is no cost to watch the live stream but we would be grateful if those who can buy us a ghost on Ko-Fi, to help cover costs.
#WhereDecaySleeps
*sangria. Alcoholic and nonalcoholic versions available.
SCHEDULE
6:30pm: doors open, with a glass of fresh blood* served upon arrival
7:00pm: severed finger buffet is served
7:30pm-8:30pm: readings from Anna and a Q&A with Sean Wai Keung (and a chance for audience questions!)
8:30pm: event ends (although the room is available until midnight for those who wish to stay and safely mingle and make use of the main bar).
*sangria. Alcoholic and nonalcoholic versions available.
SEVERED FINGER BUFFET MENU
COLD WRAPS
Blood, Gore & Mandrake
(Heirloom tomato, cheddar & rocket) Vegetarian
Smoked Cranium & Creeping Vines
(Smoked paprika prawn marie rose, cucumber & baby leaf) Pescetarian
Frankenstein's Intestines
(Fire roasted red pepper & avocado) Vegan
Flesh, Fingers & Eyeballs
(Chicken, Chorizo & Black Olive Aiolo) Meat
HOT FOOD
Spicy Cheek Fillets with Blood Salsa
(Spicy potato wedges with tomato and coriander salsa) Vegetarian
Marrow-filled bones with Plasma Sauce
(Vegetable spring rolls with sweet chilli sauce) Vegan
Spiced Jekyll & Hyde Fritters
(Chicken pakora with spiced onions and tandoori coconut yoghurt) Meat
Please note: there will be gluten-free options available.
PRICES
Free: we have some tickets reserved for those who wish to attend but are unable to afford the cost due to financial issues. Please reach out to us at boo@hauntpublishing.com if you would like a ticket.
£15: ticket for event, including buffet and glass of fresh blood* upon arrival
£22: ticket for event, including buffet, glass of fresh blood* upon arrival, plus a copy of the book (that's a 30% discount on the book!)
Please note: there will be an option to buy the book on the night for the RRP of £9.99.
THE VENUE
"Red across black, the blood moon
smeared her lunar cycle across the night
shedding the sky from scarlet to rust.
His garden
awakened"
The launch will be held at The Courtyard in Arta, Glasgow. The venue is fully accessible.
Inspired by Anna Cheung's poem, 'Satan's Garden', quoted above, Arta will truly bring Where Decay Sleeps to rotten life.
Arta is a ten minute walk from Glasgow Central train station and near the Argyle Street and High Street stations.
Address: 62 Albion Street, Merchant City, Glasgow City Centre, G1 1PA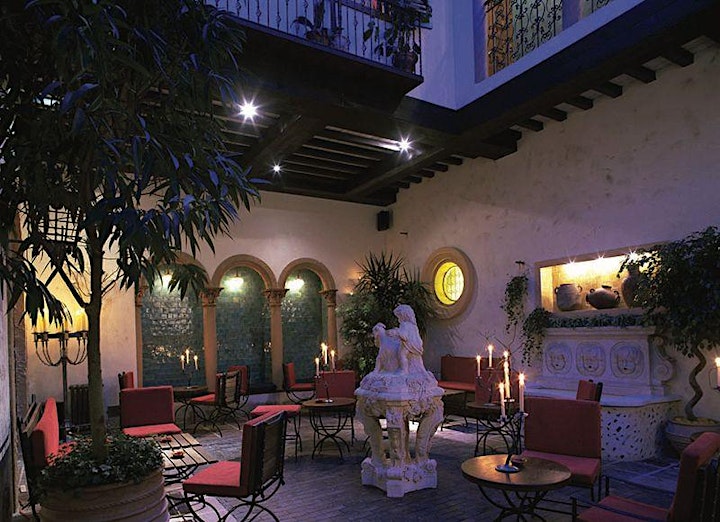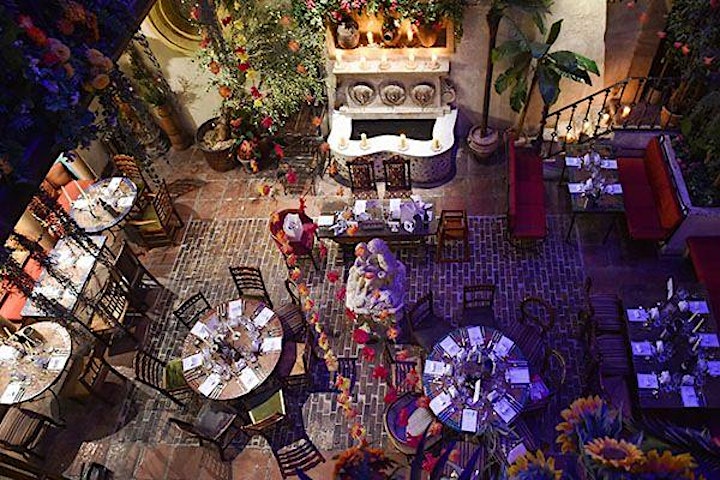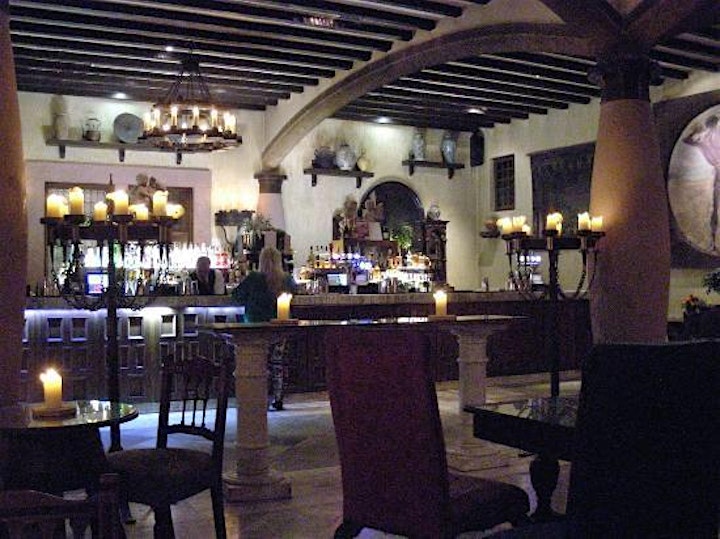 ABOUT WHERE DECAY SLEEPS
Where Decay Sleeps lays 36 poems on the undertaker's table, revealing to us the seven stages of decay: pallor mortis, algor mortis, rigor mortis, livor mortis, putrefaction, decomposition and skeletonisation. Readers are summoned to walk the Gothic ruins of monsters, where death and decay lie sleeping.
Tread carefully through Satan's garden. Feast your eyes on the Le Chateau Viande menu (before your eyes are feasted upon). Read the bios of monsters on Tinder. Discover the unpleasant side effects of a werewolf 's medication.
Blending traditional Gothic imagery, modern technology and Chinese folklore, Where Decay Sleeps is the debut poetry collection from the haunted mind of Anna Cheung.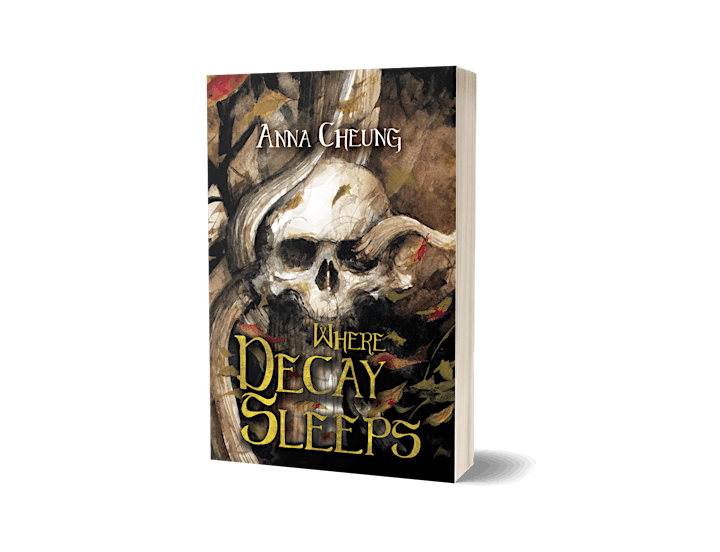 PRAISE FOR WHERE DECAY SLEEPS
"A haunting, visceral, atmospherically disturbing body of work. Think Mary Shelley going to an illegal rave in an abandoned gravesite to find love!"
– Andrés N Ordorica, poet & author of At Least This I Know
"This is lyric weirdness at its best."
– Heather H. Yeung 楊希蒂, poet & critic, author of On Literary Plasticity
"Trenchant poetry full of simmering crepuscular charm […] these gorgeous poems came creeping back up on me when least expected with their eerie susurrations & occult panache."
– Michael Pedersen, founder Neu! Reekie!, poet & author of Boy Friends
ABOUT THE AUTHOR
Anna Cheung is a poet based in Glasgow, Scotland. Her poetry has been published in Dark Eclipse and Dusk and Shiver and by Haunt Publishing and Zarf Poetry. She has a forthcoming publication in Dreich Magazine. Her poem 'Survival of Solitude' was included in From Them, To You, an illustrated book by the Royal Conservatoire of Scotland (published by Speculative Books) gifted to breast cancer patients in the UK to help improve women's body confidence and mental health. Aside from poetry, she has written reviews for Bearded Magazine and Musicovered.
Photo credit: Katarzyna Chojnacka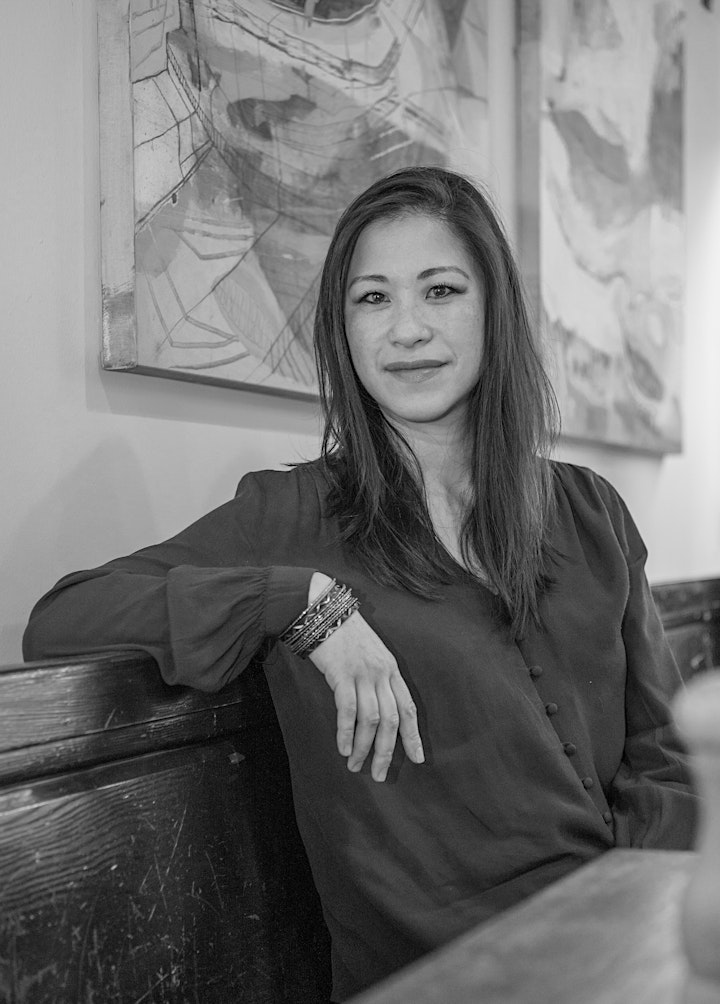 ABOUT THE CHAIR
Sean Wai Keung is a writer based in Glasgow. His work often uses food as a starting point for explorations of identity and migration. His pamphlet 'you are mistaken' won the Rialto Open Pamphlet Competition 2016 and he has also released short-length work with Speculative Books. His first full length poetry collection, 'sikfan glaschu', was published by Verve Poetry Press in April 2021, and was described as "joyful, earnest and offering unexpected poignancies from everyday life" by The Scotsman. He has worked on food-in-community projects including Home Cooking with Tramway Beyond Walls and Many Voices Many Kitchens with Bella Caledonia.
Photo credit: Angela Legg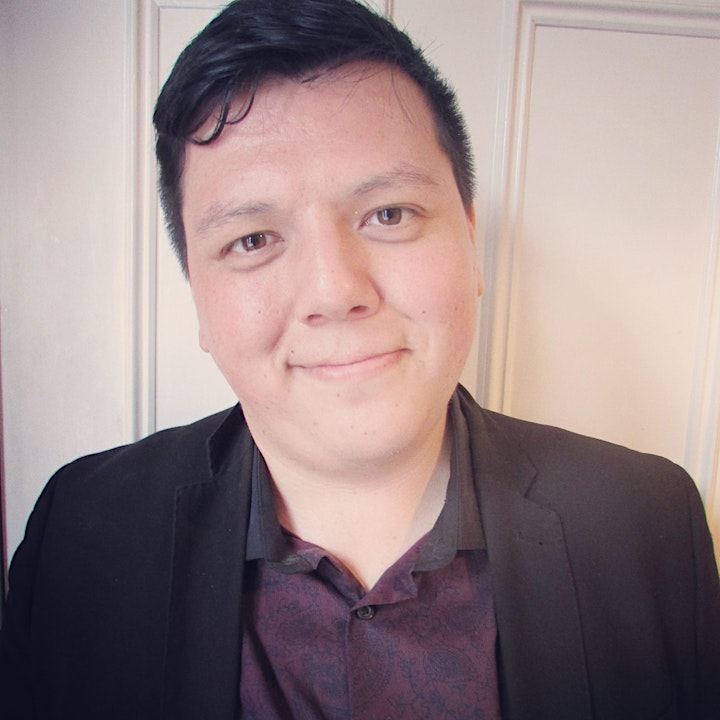 COVID-19 INFORMATION
The venue capacity is 60 but we are aiming for around 20-30 people to ensure there is plenty of space in the venue for everyone. Hand sanitiser will be available. Please wear your mask when entering the venue. Please ensure you have had no symptoms of COVID-19 prior to coming. If you experience symptoms just before the launch, let us know and a full refund will be available.