Description
Are you a World Skills Alumni? Have you arrived in Ottawa/Ontario through the SOPA program?
Mark your calendars to join us in the official launching of the World Skills Alumni Program on January 18th, 2017.
The theme for this celebration will be: Career Growth and Progression.
This will be a great opportunity to network, celebrate successes, support each other and share new goals and aspirations.
World Skills and SOPA alumni are contributing towards the economy of Ottawa. They can be found in the Federal Government, Provincial Government, the City of Ottawa, banks, colleges, universities, school boards, non-for-profit organizations, international development corporations, retail / department stores, IT companies, and big and small enterprises!
Furthermore, many have championed causes in Ottawa and have started their own businesses! Many of them are also champions of World Skills Employment Centre and they have also opened doors of opportunity to other newcomers through mentorship, friendships and even employment.
Register now and don't miss out on the celebration!
Special Thanks to Accenture for sponsoring the launch of the World Skills Alumni Program.
---


SPONSORED BY: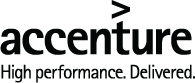 Sign up now. We will update you with more information in early January.
This event is By Invitation ONLY. Thanks!
Sincerely,
Magdalene Cooman
Director, Employer Engagement
World Skills Employment Centre
Date and Time
Location
St. Anthony's Banquet Hall
523 St. Anthony Street, Ottawa, Ontario
Ottawa, ON K1R 0A6
Canada