Description



LAUNCHING YOUR BUSINESS IDEA
A workshop on early startup success


We all know you've got an idea that's itching to come to fruition. We also know that you've probably got a business plan or maybe you even attended our business model canvas workshop. But now you're looking for the next step and here it is.

It's time to launch and we're here to help!

No startup creates a successful product when it launches. In actuality the first version of your product or service is just a stepping stone. Whether your idea is to monetize a skillset, introduce a new service or create a new product -- you need to go through some important steps to ensure early success. In this workshop we'll go through:
THE PLANNING STAGE:
After understanding what your goals and objectives are we'll go over how to create a project roadmap, the idea of creating a minimum viable product and how to determine what metrics to track after you launch.



THE DESIGN STAGE:
We'll take a brief moment to understand some of the basic design principles to consider before building out your website, app or product.



THE FEEDBACK LOOP:
We'll end off on discussing the importance of launching early to get feedback from your initial users so that you may improve and develop the business idea.
This workshop is for:
Anyone with an idea to start a business and wants to know what are the next steps.

Has started their business but are looking for ways to improve and grow.

Is interested in going into entrepreneurship and wants to learn practical steps to starting-off.

Is interested in startup culture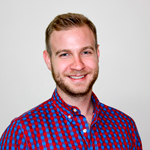 SPECIAL GUEST: Michael Hofweller, Director of Growth at OK Grow!
Michael founded two accelerator programs where he helped scale a number of startups as well as being a mentor at Startup Weekend. He formerly worked at Toronto's top innovation firm Kinetic Cafe and has international experience working as an executive for BaseKit, a UK startup.

Accessible and regular parking is free during the evenings at:
Rose Theatre Brampton ( 2 min walk )
1 Theatre Lane, Brampton, ON L6V 0A3
City of Brampton Garage ( 5 min walk )
2 Wellington Steet West
City of Brampton Garage ( 5 min walk )
41 George Street South


Accessibility
LAB B is committed to accessibility for persons with disabilities. Please contact us 2 weeks before the event date if you have any particular accommodation requirements at harman@lab-b.ca

If you can't make it after all
LAB B is a non-profit organization that strives to provide great events for the benefit of the community. These events are regularly free, and therefore spots can fill up fast. Be sure to open up your spot if you can't use it. In other words, If you RSVP and are unable to make the event, please cancel your reservation or notify us at create@lab-b.ca.