Laura Raicovich in conversation with Malkia Amala Devich-Cyril
Laura Raicovich in conversation with Malkia Amala Devich-Cyril
About this event
Laura Raicovich and Malkia Amala Devich-Cyril discuss
CULTURE STRIKE: Art and Museums in an Age of Protest
by Laura Raicovich
published by Verso Books
A leading activist museum director explains why museums are at the center of a political storm and how they can be reimagined.
In an age of protest, culture and museums have come under fire. Protests against museum funding (like the Metropolitan Museum accepting Sackler family money) and boards (such as the Whitney appointing tear gas manufacturer Warren Kanders)—to say nothing of demonstrations over exhibitions and artworks—have roiled cultural institutions across the world, from the Guggenheim Abu Dhabi to the Akron Art Museum. Meanwhile never have there been more calls for museums to work for social change.
In this book, Laura Raicovich shows how art museums arose as colonial institutions bearing an ideology of neutrality that masks their role in upholding capitalist values. And she suggests how museums can be reinvented to serve better, public ends.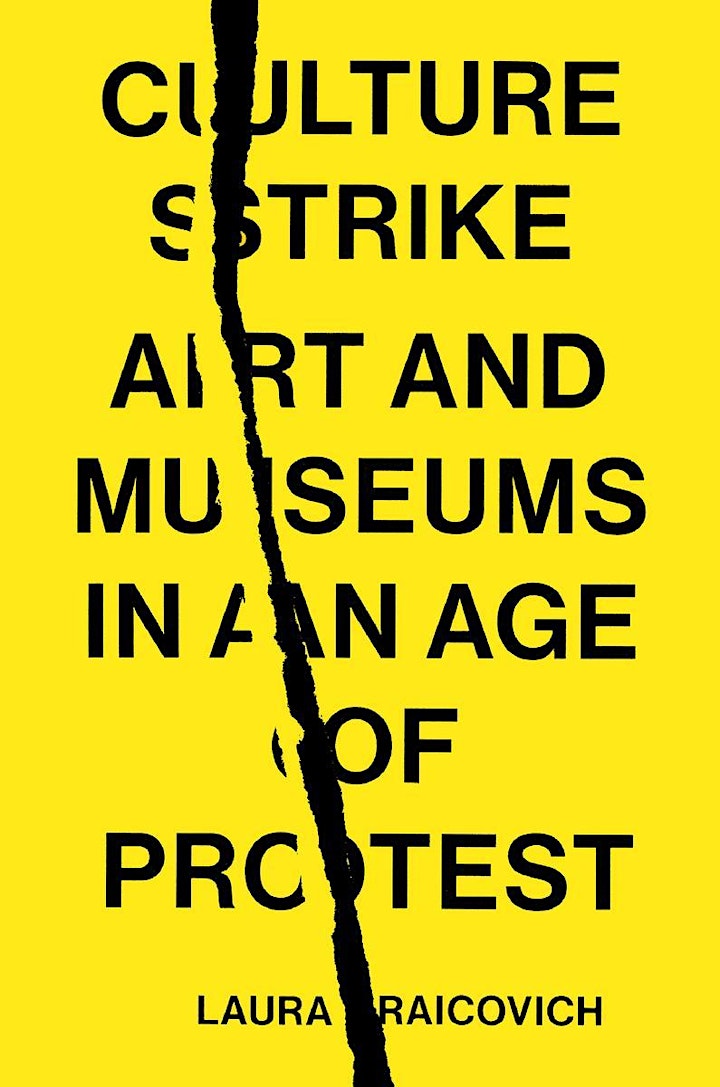 Laura Raicovich was President and Executive Director of the Queens Museum. During her tenure, she was a champion of socially engaged art practices that address the most pressing social, political, and ecological issues of our times. She has defined her career with artist-driven projects and programs. She is also the author of At the Lightning Field and A Diary of Mysterious Difficulties.
Malkia Amala Devich-Cyril is a poet and media activist best known for spearheading national grassroots efforts of the Net Neutrality campaign, framing the discourse on protecting net neutrality as shifting away from the notion of "media democracy" and instead as a case of "media justice."
Sponsored by the City Lights Foundation
Organizer of Laura Raicovich in conversation with Malkia Amala Devich-Cyril