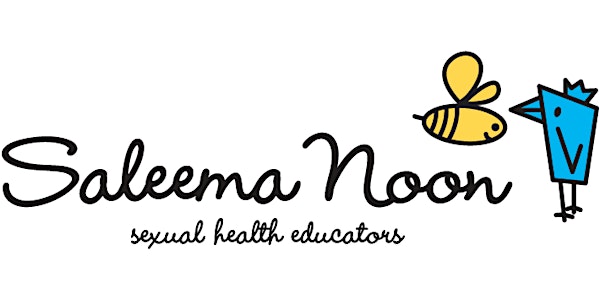 Laurier PAC Parent Presentation: Saleema Noon, Sexual Health Educator
Talk Sex Today. Body Science Boot Camp for Parents
When and where
Location
Sir Wilfrid Laurier Elementary School 7350 Laurel Street Vancouver, BC V6P 3T9 Canada
About this event
Parenthood never arrives with a rulebook, and when it comes to explaining the world of sexual health to your child, it can be hard not to end up a bright shade of red. Using humor and straight talk in an open, interactive environment, Saleema Noon Sexual Health Educators will show you how easy it is to convey healthy, positive messages about sexual health to kids.
In this workshop parents will learn:
• Why we need to talk to children about sexual health at a young age
• How to reduce risk of child sexual abuse
• What children should know at each stage of development, with specific examples of how to explain concepts and processes
• How to become their kids' preferred source of sexual health information
• How to normalize open, honest sexual health conversations in their family
• How to effectively answer even the toughest questions kids ask
• What will be covered in Body Science workshops for students
Each year, students in all elementary grades throughout BC receive instruction in health education. This information is included in the Health and Career Education (HCE K-7) program mandated for all BC students by the Ministry for Education. This year, the Laurier PAC is sponsoring a presentation by an expert in the field to address this topic with the school community. We are excited to inform you that this year Saleema Noon of Saleema Noon Sexual Health Educators will be visiting our school to work with parents and students Kindergarten to Grade 7.
In their Body Science presentations, Saleema Noon and her team of educators work with children of all ages, teaching them about healthy bodies and healthy sexuality in ways they find non-threatening and entertaining. In their own language, children learn about how their bodies change, and what those changes mean.
Please join us for this informative parent presentation. In this session, Saleema Noon will give an overview of student presentations that will take place on October 24 at Laurier Elementary, and, using humor and straight talk in an open, interactive environment, she will show parents how easy it is to convey healthy, meaningful messages about sex and growing up to young children.
For more information about Saleema Noon please visit: https://www.saleemanoon.com/workshops/elementary-program/
Date: Wednesday, October 23, 2019
Time: 6:30 PM – 8:00 PM
Location: Library, Sir Wilfrid Laurier Elementary (7350 Laurel Street, Vancouver)
Donations accepted at the door.