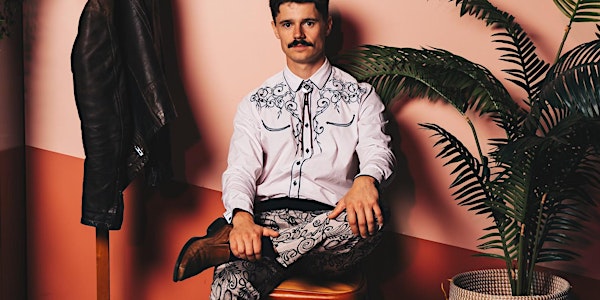 Lawrence Maxwell - Album Release Show - March 12th - $25
Location
Trailside Music Hall
155 Kent St.
Charlottetown, PE C1A 1N5
Canada
Join Lawrence Maxwell and his amazing band for the release of his new album "Ballad of Miles" at the Trailside Friday, January 21st.
About this event
Lawrence Maxwell cut his teeth on beer caps, rough waters, and country music. An ECMA Award nominee and Music P.E.I. Award winner, this Prince Edward Island singer-songwriter captures the pain and triumph of everyday life and relates it to the spiritual experience.
It was 2013, and nineteen-year-old Lawrence Maxwell was standing on a Canadian warship as it dipped up and down in a rough Caribbean Sea. Hours later, and back in calm waters, Maxwell found himself alone on the ship's bridge, pen and notebook in hand. Inspired by the moon and a million stars, he began to write. As Maxwell reflected on life, he realized that just like the ship, he could alter course, one degree at a time. From that moment on, his path shifted to music.
With airplay on Sirius XM radio, Lawrence Maxwell's debut album "Not Your Outlaw" garnered industry recognition with its stories of the sea, love, loss and spirituality. In true hippie country fashion, Maxwell will "…tell it like it's folk and sing it like it's country." Using modern production and old-school instrumentation, his neo-traditional approach aims to unite fans of both old and new country music.
Lawrence Maxwell's ECMA-nominated sophomore album, "Almost Natural" (2020) explores the full range of country music. With elements of: folk, bluegrass, traditional and pop ballads, Maxwell demonstrates that his ability to tell a story isn't reliant on the confines of one particular sound. "Almost Natural" provides a lush soundscape for heartbreak, laughter, and all of the little things that come in between.