LAY IT DOWN-PART 2 (No tickets at the door)**CASH BAR** STARTS 7PM SHARP!!
Description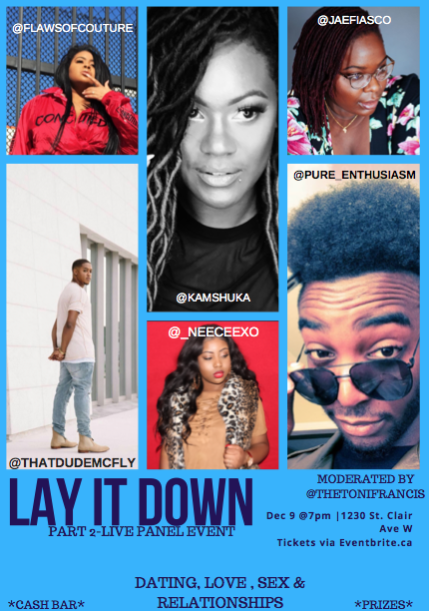 S. Dymond presents the second edition of Lay it Down! With the large success of part 1, this event is going to be amazing! We have some of Toronto's most influential podcast hosts and born influencers all on one stage, moderated by @ToniFrancis and hosted by Sasha Dymond! A live panel, performances and vendors, not to mention a cash bar featuring a Lay it Down signature drink. Dating, sex and relationships will be the focus of the night, so join us for an evening of realness because its about to go down! Lay it Down is the first event of its kind with topics submitted strictly by viewers. Submit your questions on our instagram @S.D.Y.M.O.N.D and you can win a chance to be entered to win a free gift from one of our featured vendors. PLUS! Your question may be featured on stage! ***CASH BAR will be on deck*** Get your tickets now as there are limited seats. This is the kick off of Season 2 of THE VVS FLOW podcast that will be filmed on the night of the event LIVE!!.....You don't want to miss this.
All proceeds and raised funds and donations for this event will go to IT WAS WRITTEN one-day bus trips for families visiting their loved ones who are incarcerated in the new year. IT WAS WRITTEN is a resource hub to start over (An organization existing for black youth and men facing incarceration and journeying through reintegration; changing the stigma)
To learn more send an email to Sasha@Dymondconceptent.com
GETTING YOUR QUESTION FEATURED:
HOW IT WORKS...
The only questions and topics that will be addressed are the ones that are submitted via social media and for ticket purchasers.
Here are three steps to follow in order to be entered for the feature:
1) Purchase advance ticket
2) Submit your question via @S.D.Y.M.O.N.D via instagram DM
3) Repost the event with tags
and that's it! You will be entered to have your question featured and win a prize from one of our vendors!
AMAZING VENDOR PRIZES TO BE WON!!!! GET YOUR TICKETS NOW!
See below to view the moderator and panelists of the event.
PRIZES TO BE WON AFTER QUESTION SUBMISSIONS!
_____________________________________________________________________________
HOSTED BY:
@S.D.Y.M.ON.D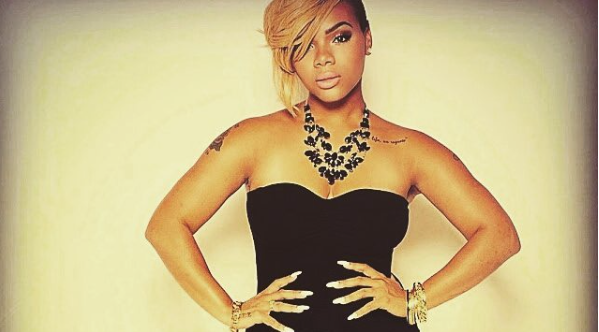 Sasha Dymond is a Film Producer and host of The VVS Flow podcast and serial entreprenuer. Sasha thrives and pushes the limits in developing platforms for entreprenuers and silenced voices in the GTA. Sasha has had a hand in developing platforms such as The Confidence in you, It Was Written and Mom, Dad I Have a Vision-Visionboard parties and now adding Lay it Down to the list.
Sasha is known for setting a goal and executing it and continues to make her mark in the city as a voice for the people who want to speak their dreams into the universe.
Join Sasha Dymond at Lay it Down and watch her host this amazing event!
MEET YOUR MODERATOR:
@Thetonifrancis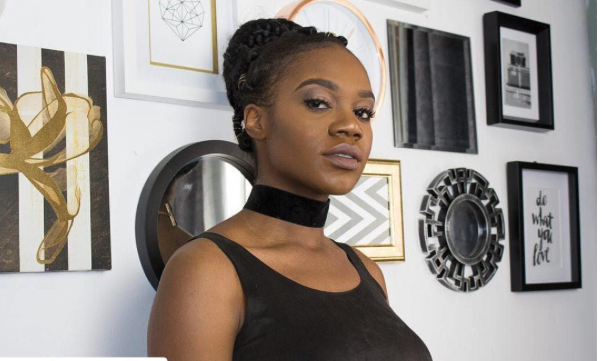 Toni Francis is a producer & writer based in Toronto. Priding herself on working with diverse individuals and telling their compelling stories through digital content and film, Toni recently launched her own media company called Toni Francis Media Group focusing on producing work in mass communications, from film straight through to series, events and much more! Following in the steps of strong black female filmmakers like queen Ava Duvernay, Toni Francis premiered her first short film Somebody's Sun at the CTFF and won a script contest. Toni is doing big things and she will once again blessing the Lay it Down stage with her impeccable moderating skills and natural ability to bring the house down!
Join Toni on the Lay it Down stage and see what she can do!
MEET YOUR AUDIENCE CORRESPONDENT:
@Flawsofcouture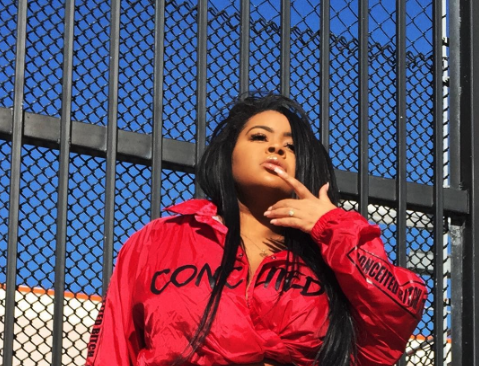 Sashagai (Sasha) Ruddock, is a fashion & beauty blogger from Toronto with a dynamic personality that is changing the way the world views plus size women in the fashion and beauty industry. In 2011, she started Full of Curves by Flaws of Couture, a platform where she could showcase her love for fashion and passion for spreading body positivity for plus size women, in an unapologetic manner. "I felt like Canada was lacking in the fashion area for plus size women. And I was tired of the very few options we had to express ourselves through fashion".
Through Flaws of Couture, Sasha encouraged women of all shapes and sizes to not only feel comfortable in their skin but confident in everything they choose to wear. These pro-active body campaigns lead to plus size retailers like Penningtons, Addition Elle, and even Fashion Television's Jeanne Beker to reach out to Sasha for styling, fashion and modeling events. She even worked alongside, Ashley Graham, who is now the first plus size woman to ever be on the cover of Sports Illustrated.
With hopes of bringing fresh, trendy, statements conversational pieces to the plus size fashion community, Sasha started her own line of clothing that represented the way she felt. "I couldn't stand that people still believed that plus size women couldn't be stylish/sexy/confident or even pretty. I started out by releasing a sweater that dawned the phrase, "Pretty for a big girl?" and in turn, that phrase made my brand go viral". The response from women worldwide was overwhelming and extremely positive. It was then that Sasha realized that there was a real need for what she was doing. Over the next five years, Flaws of Couture clothing has been featured in countless magazines and online blogs. Top bloggers, influencers, musicians and reality show hosts have also dawned her clothing. Not to mention, Emmy Award-winning actress, Danielle Brooks, who is known for her role as 'Tastie' in the hit television show, 'Orange Is The New Black', has also been spotted in Flaws of Couture on many occasions.
Overall, Sasha's goal is to challenge the fashion world to see plus size women in the light they should be seen in. She intends on challenging people's perceptions of what style really looks like and is determined to prove that style has no size. "It's important to me that plus size women know and feel stylish and extremely relevant. I know what a great outfit can do for someone's self-esteem, and I want to make sure that ALL women get the chance to feel that great in their clothing".
Sashagai (Sasha) Ruddock, was born in Toronto and studied theatre and dramatic arts at a performing arts school, (Mayfield). She then went on to The University of Guelph-Humber, where she studied Justice Studies for two years. Sasha is now a full-time blogger and designer with over 70K followers spread across Instagram, Facebook & Twitter.
Ms. @Flawsofcouture will be your audience correspondent and getting all of your questions to the panel!
Join this bold beauty at the Lay it Down stage!
MEET YOUR FEATURED PANELISTS
@ThatdudeMcFly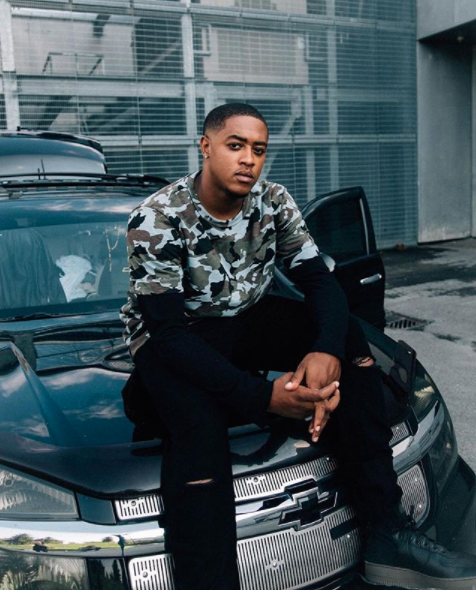 Following in the tradition of Drake and Melonie Fiona, of talent from across our northern boarder, this first generation Canadian of Jamaican descent is poised to show that Toronto is not just home to phenomenal musical talent. Marlon Palmer was born on August 5th, 1988. Growing up, he's always had an interest in all things entertainment. Film/Television legends like Will Smith and Jerry Seinfeld inspired Marlon to dream of a career in acting. In high‐school his acting was mostly relegated to ""Acting" the Fool" as he was always the class clown and made sure that everyone around him was in constant laughter. Until his first school play, where Marlon showed legitimate chops and decided to pursue a career in acting. In September of 2009, he entered the MuchMusic VJ Search (A Canadian MTV TRL ) and advanced to the finale. His effortless ability to be engaging and funny was evident and cultivated additional opportunities in and outside of Toronto.
Throughout 2011, Marlon has hosted countless gala's, talent shows and parties. In January of 2012, riding the web phenomenon "Stuff Girls Say" Marlon and colleagues produced and launched the YouTube Video "Sh*t Jamaican Say", followed by "Sh*t Toronto People Say". To date these videos have generated over 1.5 Million views and their follow‐up videos have generated 500k views.
He is hilarious and a great joy to watch!
Join Marlon on the Lay it Down stage!
@JaeFiasco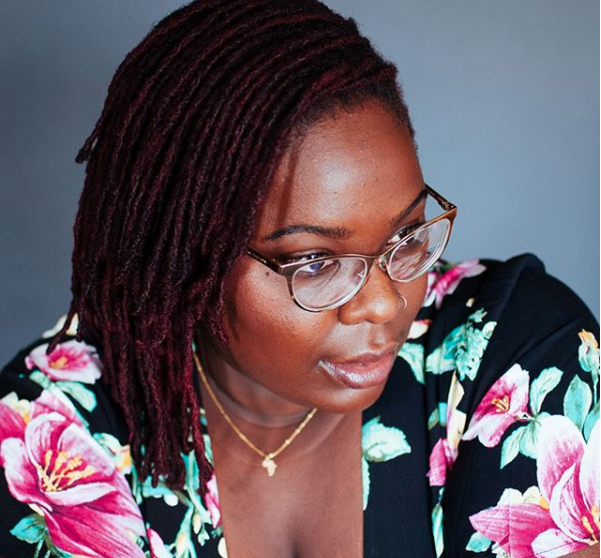 Sajae is a writer, digital producer & all around creative who uses multi-disciplinary storytelling to discuss music, womanhood and notions of cultural identity. Her work has appeared in publications such as The Fader, Noisey and Buzzfeed among others. She co-founded the podcast GYALCAST and served as a host for 2 years before switching gears to start her own show FREE GOODS. Ever-evolving, she's started to co-curate exhibits and multi-media experiences that fuse visual art with culture.
Join @JaeFiasco on the Lay it Down stage!
@_Neeceexo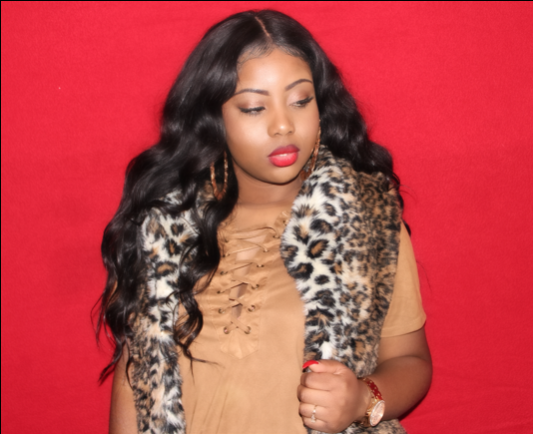 As an aspiring youtuber, Shanice has just recently began her journey into the entertainment world and is making her mark posting hilarious, opinionated and motivational videos that has gotten some attention from her followers. Shanice hails from Toronto, Canada and reps her city through her platform NeeCee's Corner speaking on daily issues in everyday life and making us laugh while doing it.
Lay it Down will be the first panelist event for Shanice and she will be gracing us with her presence and talent. Yall come through and check her out and follow her on instagram and see what she is all about!
Join @_Neeceexo on the Lay it Down stage!
@Pure_enthusiasm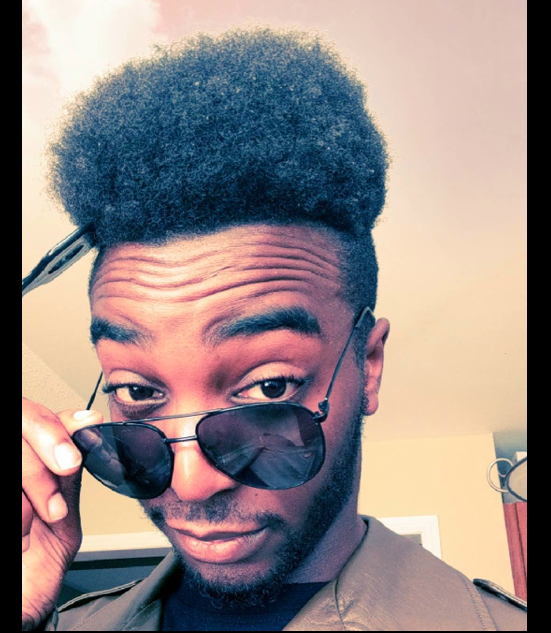 When having a great laugh is what your looking for, Jemane Kent is on the menu. Jemane is a young stand up comedian and spoken word artist and has been making his mark in our city. Outgoing, enthusiastic and outspoken are just some of the words to describe this talented young man and he continues to be a go getter and making stamp, as he is the youngest black male running an open mic in Brampton, just North West of Toronto, it has been one year in motion and he continues to elevate successfully. He has a passions for performing arts and music and his dream is to be apart of something great and become legendary in his field. The Lay it Down panel will be his first and lets welcome this young talent to the mic.
Join @Pure_enthusiasm on the Lay it Down stage!
SPECIAL GUEST
@Kamshuka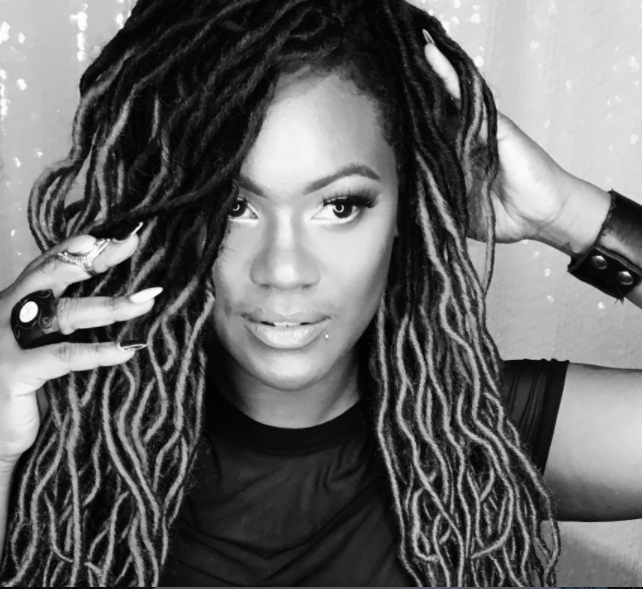 Meet the amazing Kamshuka!
A little bit about her.....She is an author, international speaker & certified life coach. Recipient of the the 2010 Aroni award for commitment to youth and entrepreneurship, winner of The 2014 Black Canadian Best Photographer Award. She uses her influence to inspire heart to heart conversations and round table forums to communicate the importance of knowing who you are to reach the goals ahead. Kamshuka has appeared on several local media interviews, various articles, as well as recognized by her people in Uganda on the national network of NTV as an Empowered Woman of Power. She is passionate to bring change & impact with her story as a War Child Survivor. Her passion is driven by her story: an unconventional artist expressing her thoughts and interpreting life through her art and heart.
As a humanitarian who is also a survivor of sexual abuse as a child she is an advocate against human trafficking which sparked after one of her trips the city of Calcutta, India, to rescue woman & young girls sold into sex slavery. She had worked with many different Women Shelters aiding women as they take next steps in self development.
Author of the book "Becoming Warrior" she believes there is No limitations except that of the mind. Her Motivational talks have created uplifting presentations on Self-confidence, Perseverance, Faith and our Mental attitudes, challenging her audience to Live Full & Die Empty.
Kamshuka will be taking on a bold role at the Lay it Down stage and will be familiarizing us on Sexual & Mental Liberation and they keys to a successful union, not to mention she will be apart of the panel!
Join @Kamshuka on the Lay it Down Stage!
COME THROUGH AND MEET ALL OF OUR PANELISTS AND SUBMIT YOUR QUESTIONS FOR A CHANCE TO WIN!!
SEE YOU THERE....