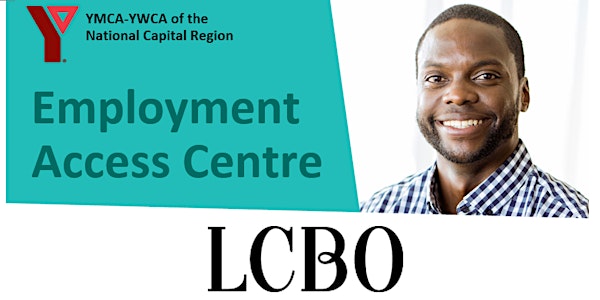 LCBO Hiring Session / Séance d'embauche de LCBO
Virtual Hiring Session! | Séance d'embauche virtuelle!
About this event
The LCBO is hiring Seasonal Customer Service Representatives. If you are available to work until December 31, 2022, and ready to deliver the best customer service, then this is the opportunity for you.
About the Role:
• Serve customers using our Point-of-Sale Cash system ensuring everyone feels safe, valued, respected while delivering an excellent customer experience.
• Solving customer issues that arise and making sure our customers leave our stores feeling happy and satisfied.
• With the help of our generous customers, asking for charitable donations that will be used to support the health and well-being of Ontarians.
• Participate in the Customer Experience and Postal Code Survey campaigns.
• Receive inventory, replenish stock, face-up products on shelves, getting our stores ready for our customers and cleaning up spills and broken bottles, keeping it safe for our customers and employees.
• Perform job duties that occasionally involve repeatedly lifting cases varying in size and weight (up to 60 lbs. or 27 kg), while standing continuously.
About You:
• Value diversity, inclusion and belonging.
• Creating positive experiences and delivering the next level of customer service that keeps our customers coming back for more.
• Passion for learning.
• 18 years of age or older.
• Eligible to work in Canada (must have a valid SIN, Student or Work Permit).
• Fully vaccinated: first and second dose (this is a required condition of employment).
• Bilingualism (English and French) is a bonus.
Required Availability
• Friday (5:00 p.m. – 11:00 p.m.)
• All day Saturday and Sunday (expect to work a 4 to 8-hour shift)
Holiday Weekends:
• Christmas Eve (Saturday, December 24)
• Boxing Day (Monday, December 26)
• New Year's Eve (Saturday, December 31)
Additional Availability
• Additional shifts may be required during the week (Monday – Thursday) based on the operational need of each retail store
• Overnight shifts are also available in a few store locations (11 p.m. – 7 a.m.)• Schedules are posted two weeks in advance
• On occasion, shifts may be available on short notice
PLEASE NOTE: Registration on Eventbrite does not guarantee you an interview with LCBO. A staff member will contact you to complete a phone assessment. You must pass the phone assessment in order to attend this event.
***Closing date to register for the event is December 7th***
----------------------------------------
LCBO cherche à pourvoir des postes saisonniers de représentants et représentantes du service à la clientèle .
Si vous êtes disponible pour travailler jusqu'au 31 Décembre 2022, et prêt pour délivrer un excellent service à la clientèle, , cette occasion d'emploi est pour vous.
Profil du poste:
• Servir les clients/clientes à l'aide de notre système de caisses enregistreuses aux points de vente de manière sécuritaire et respectueuse, tout en offrant une excellente expérience client.
• Répondre à leurs besoins et faire en sorte qu'ils soient satisfaits de leurs achats.
• Solliciter la générosité de notre clientèle en recueillant des dons de bienfaisance qui seront utilisés pour soutenir la santé et le bien-être de la population ontarienne.
• Participer au sondage de satisfaction de la clientèle et à l'enquête sur le code postal.
• Réceptionner et réapprovisionner les stocks, placer les produits sur les étagères, préparer la succursale avant l'ouverture et nettoyer les déversements et ramasser les bouteilles cassées afin d'assurer la sécurité de la clientèle comme du personnel.
• Accomplir des tâches, par exemple soulever de façon répétée des caisses de dimensions et de poids variés (pouvant aller jusqu'à 27 kg/60 lb), et travailler debout toute la journée.
Votre profil:
• Vous respectez la diversité, l'inclusion et l'appartenance.
• Vous créez une expérience client positive et offrez un service à la clientèle hors pair et mémorable.
• Vous aimez enrichir vos connaissances.
• Vous avez au moins 18 ans.
• Vous avez le droit de travailler au Canada (NAS, permis d'étude ou de travail valide).
• Vous êtes entièrement vacciné – première et deuxième dose. (Il s'agit d'une exigence).
• Vous êtes idéalement bilingue (anglais et français).
Disponibilités requises:
• Le vendredi de 17 h à 23 h
• Le samedi et le dimanche toute la journée, pour un quart de travail de 4 à 8 heures Week-ends avec jour férié:
• Veille de Noël (samedi 24 décembre)
• Lendemain de Noël (lundi 26 décembre)
• Veille du jour de l'An (samedi 31 décembre) Disponibilités additionnelles:
• Des heures de travail additionnelles seront offertes pendant la semaine (du lundi au jeudi) en fonction des besoins opérationnels de chaque succursale.
• Des quarts de nuit peuvent être offerts dans quelques succursales (de 23 h à 7 h).
• Le calendrier de travail est affiché deux semaines à l'avance.
• À l'occasion, d'autres quarts de travail sont offerts à court préavis
SVP NOTEZ: L'inscription à Eventbrite seulement ne vous garantit pas une place pour l'entrevue. Un membre du personnel du YMCA- YWCA vous contactera pour effectuer une évaluation par téléphone. Vous devez passer l'évaluation téléphonique pour pouvoir assister à l'événement.
***Date limite pour l'inscription: 7 décembre ***