Description
Le 5 mai 2017 / May 5th 2017

Billet Résautage + Bal (19h30 - 3h) / Networking + Ball Ticket (7:30pm - 3am)
Billet Bal (22h - 3h) / Ball Ticket (10pm - 3am)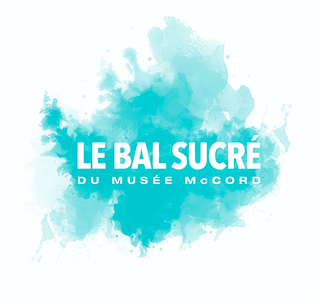 Le Bal Sucré est une soirée-bénéfice au profit du Musée McCord, où tous les profits de l'événement sont versés à sa Fondation afin de subventionner les visites scolaires à tarif réduit au Musée. Ce programme permet à 10 000 écoliers du primaire et secondaire de découvrir les collections du Musée McCord et d'apprendre à mieux connaître notre histoire, nos gens et nos communautés.
Déjà à sa 8e édition, cet événement est devenu l'un des plus courus de Montréal. Chaque année, plus de 1 000 jeunes professionnels âgés de 25 à 45 ans s'y donnent rendez-vous afin de partager leur passion pour l'histoire et la culture de Montréal.
Visitez notre page Facebook Le Bal Sucré du Musée McCord !
*Un reçu officiel sera émis pour le montant de votre don. Ce reçu sera envoyé par courriel après l'évènement.*
The Sugar Ball is a fundraising event benefiting the McCord Museum, where all proceeds go directly to its Foundation to subsidize school visits at a reduced price to the Museum. This program allows 10,000 elementary and secondary schoolchildren to discover the McCord Museum's collections and learn more about our history, our people and our communities.
Now in its 8th year, it has become one of Montreal's most anticipated events. Each edition brings together more than 1,000 young professionals between the ages of 25 and 45 who love Montreal and are passionate about supporting its history and culture.
Visit our McCord Museum Sugar Ball Facebook page!
*A tax receipt will be issued for the highest eligible donation amount. The receipt will be sent by email after the event.*