Description
You're invited!
This past July, Le Boat hosted the top-rated UK television show, Great Canal Journeys starring Tim West & Prunella Scales.
Cruising from Kingston to Ottawa, the episode is a charming reflection of our region's historic significance through a modern Le Boat experience.


Join Us for a Screening at the Smiths Falls' Station Theatre
Please join us December 10, at the Smiths Falls' Station Theatre for some light refreshments and mingling before entering the theatre to view the episode together.
Afternoon Screening - Mingling at 2:30 p.m., Show at 3 p.m.
Evening Screening - Mingling at 6:30 p.m., Show at 7 p.m.
Reserve your Ticket
Seating is limited, please reserve your ticket.
Ticket must be presented for entry.
Simply "Select A Time" above then click "Register"
Help Build a Mountain of Food
This is a Free event, however, we hope you'll consider bringing a non-perishable food item or a cash donation for the Build a Mountain of Food Campaign. All donations will be delivered to the Smiths Falls Community Food bank. (www.buildamountainoffood.com)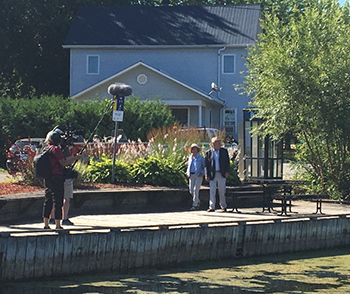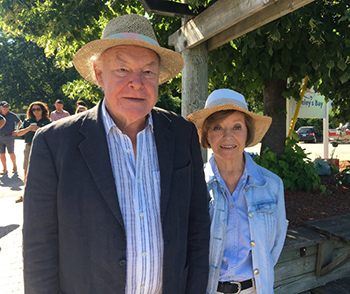 About Great Canal Journeys
Timothy West and Prunella Scales embark on spectacular canal journeys across Britain and abroad. Together, they share a passion they have enjoyed for decades as they explore a variety of canals. This much beloved show has spanned 9 seasons and is as much a love story as a travel show.
Prunella Scales is best known for her role as Basil Fawlty's wife Sybil in the BBC comedy Fawlty Towers and her husband Tim West is just as well known for his classical theatre performances and characters on such UK shows as Coronation Street and EastEnders.
Questions?
Please contact Heather.Whiting@LeBoat.com
We look forward to hosting you! See you on December 10!