Description
Le café gourmand is a dessert trend thought to have started in Paris, whereby with your post-dinner coffee, you sample a selection of pastries and desserts, in bite-sized form. In this interactive class you'll learn how to make classic French treats, minified!

You'll learn to make: Madeleines: Shell-shaped sponge cakes with a lemon glaze; Mini tartes aux fruits: Melt-in-your-mouth pastry topped with crème pâtissière and fresh fruits; Langues de Chat: Thin, crunchy cookies shaped like cat's tongues; Chocolate Mousse: Classic French dessert, so easy you'll want to make it even on a weeknight; Profiteroles: Classic cream puffs made from choux pastry, filled with whipped cream and topped with a chocolate ganache glaze
This class requires a minimum of 10 people to run.
***Please note – no refund for cancellations made after May 18th 2018. Tickets are, however, transferable to another person after that date.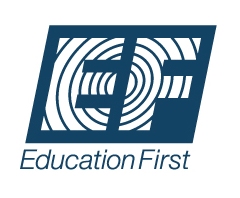 This class is run in partnership with EF:

EF provides life-changing education for global citizens. For over 50 years, their mission has been to give confidence and freedom to people of all ages, nationalities and backgrounds. With the desire to define your own path in life, and a little courage, EF opens up a world of possibilities. They combine language training with cultural exchange, academic achievement and educational travel to deliver courses and programs that transform dreams into international opportunities. They offer study abroad programs in France, Japan, Italy, Germany, South Korea, Spain, Costa Rica and China. This is your chance to live the language! A representative from EF will be present at this class should you have further questions about their programmes.