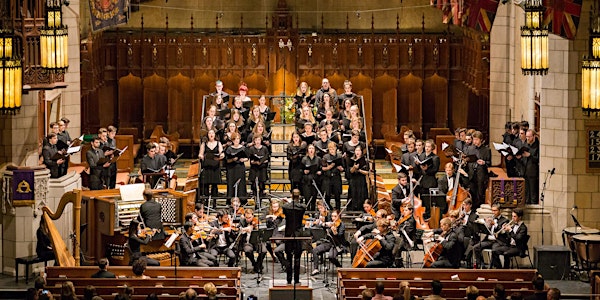 Le Messie de Handel - Handel's Messiah
When and where
Location
Saint-Jean-Baptiste Church 4237 Avenue Henri-Julien Montréal, QC H2W 1E5 Canada
Description
LE MESSIE DE HANDEL
Venez écouter le Messie d'Haendel avec 75 choristes, 30 musiciens et 4 solistes sous la direction de Francis Choiniere. Le chef-d'œuvre de Handel sera interprété dans l'église St. Jean Baptiste le 14 décembre à 19h00.
----------
Artists
Chef d'orchestre: Francis Choiniere
Soprano : Suzie LeBlanc
Mezzo: Rose Naggar-Tremblay
Tenor: Marcel d'Entremont
Baryton: Dominique Côté
L'Orchestre Philharmonique et Choeur des Mélomanes (OPCM)
Program
Handel's Messiah
---
Experience Handel's Messiah with the OPCM featuring 75 singers, 30 musicians, and 4 soloists! Enjoy this masterwork in the beautiful St. Jean Baptiste under the direction of Francis Choiniere.