Description
Cette évènement est ouvert aux membres CAPS seulment.
This event is open to CAPS members only.
Pour renseignement comment devenir membre CAPS: http://capsmontreal.com/devenir-membre/#join
For information on how to become a CAPS member: http://capsmontreal.com/en/join-caps/#join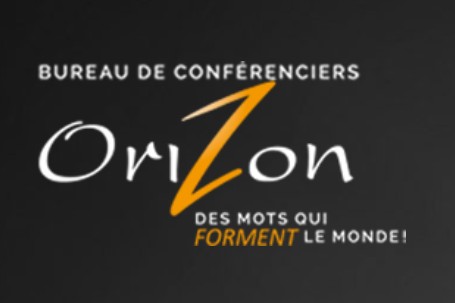 Si vous pouviez poser une QUESTION BRÛLANTE à un professionnel d'un bureau de conférenciers, quelle serait-elle? Eh bien, voici votre chance!

Soyez des nôtres, jeudi le 20 avril, 2017 - les portes ouvrent à 18h00 - pour une soirée avec le président-fondateur d'OriZon, le plus important bureau de conférenciers au Québec.

N'OUBLIEZ-PAS d'envoyer votre PLUS IMPORTANTE QUESTION au moment de votre inscription.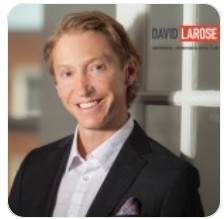 David Larose
Président et fondateur du Bureau de Conférenciers OriZon
Entrepreneur et conférencier passionné depuis 20 ans, David Larose guide les organisations dans l'amélioration de leurs approches humaines « H2H » et dans la création d'expériences organisationnelles mémorables!

David Larose est reconnu comme membre à part entière de la nouvelle génération d'homme d'affaires au Québec. Coauteur de 6 livres, dont 3 best-sellers écrits en compagnie de figures aussi prestigieuses que : les sénateurs Larry Smith et Jacques Demers, la médaillée d'or olympique, Sylvie Fréchette, Pierre Lavoie, Dr Sylvain Guimond et bien d'autres personnalités canadiennes. David a aussi contribué à créer et à développer l'image corporative de politiciens, de sportifs, d'acteurs et d'hommes d'affaires reconnus.
Expertise :
Président

et fondateur du Bureau de Conférenciers OriZon

Président

et co-fondateur de KAO

Co-fondateur OrbiWeb

Coauteur

de 6 livres, dont 3 best-sellers

Créateur

et gestionnaire de marque personnels depuis plus de 15 ans

Le Bureau de Conférenciers OriZon offre, depuis plus de 15 ans, les services de conférences/formations, d'agents, d'ambassadeurs et de coachings partout au Canada et en Europe pour leurs clients.
OriZon représente plus de 100 personnalités sportives, culturelles, politiques et des affaires.
-------------------------
If you could ask a speaker bureau profesional ONE BURNING QUESTION, what would it be? Well, here's your chance!
Join us, Thursday, April 20, 2017 - doors open at 6 p.m. - for an evening with the Founder of OriZon, the premier speaker bureau in Montreal.
REMEMBER to send in your BURNING QUESTION at the time of registering.