High quality interactive content designed especially for leaders around the world wanting to make an impact in their community.
About this event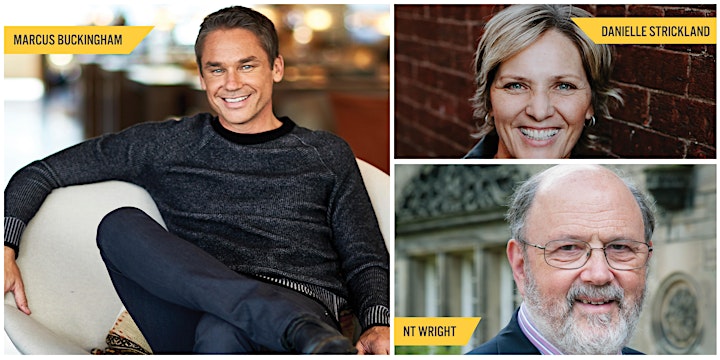 If you want to GROW in your leadership skills . . .
If you desire to make a greater IMPACT on those around you . . .
If you appreciate world-class INPUT on serious leadership topics . . . then the Global LeaderImpact Summit may be just what you're looking for.
Our speakers this year include:
Marcus Buckingham - New York Times Bestselling Author, Researcher, and Founder of the Strengths Revolution
Danielle Strickland - Justice Advocate, Author, Speaker, and Spiritual Leader
NT Wright - World-renowned Bible scholar and bestselling author
This annual event is geared to bring leaders together from around the world for the purposes of inspiration and encouragement, challenge, and practical action.
Each speaker brings their unique perspective and will help us focus on the integration of our personal, professional, and spiritual lives. This three-hour agenda will be highly interactive, wherein our speakers will stimulate our thinking with brief but powerful talks and challenge us to engage in our lives and communities in deeper and more meaningful ways, followed by breakout sessions where you get to share and participate.
This is your time for IMPACT. . . what you do with it may change your life.
Once registered, you will receive the link to the Summit event.
Download Interactive Event Flyer
Contact Info:
LeaderImpact Global leaderimpact@cru.org
Some of our Breakout Sessions: