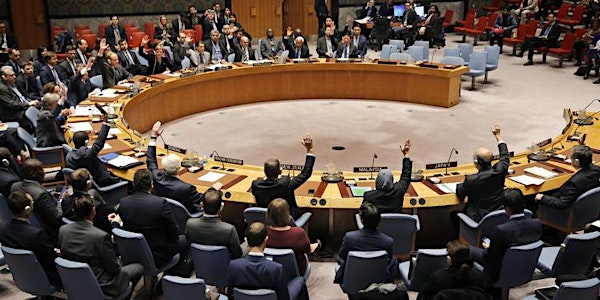 Leaders or Laggards: The Role of the Elective Ten in the UN Security Counc...
Location
University of the Witwatersrand
Southwest Engineering Building, Humanities Graduate Room
Johannesburg, Gauteng 2000
South Africa
Description
The Foreign Policy Forum: Regional Powers in Global Politics accompanies South Africa's membership in the UN Security Council during 2019-2020. It consists of a series of six roundtables each dedicated to a particular theme. The overarching topic is the role of regional powers in global affairs which is characterised by a return of great power politics and erosion of multilateralism. Each roundtable consists of a select group of local and international experts. The second roundtable is sponsored by the Konrad Adenauer Foundation (KAS) and the Canadian High Commission in South Africa. We are discussing the role of the non-permanent members to the UNSC also known as elective 10 (E10). At the centre of the discussion is the question how larger regional powers can shape and influence the UNSC agenda given the privileged position of the P5? Why are seemingly powerful actors often displaying reluctance in their foreign policy and what role should regional powers play in times of recurring great power rivalry?
Programme:
3:00pm Opening:
Henning Suhr (KAS-South Africa) Prof Malte Brosig (Wits, IR Dep.)
Key note address:
Prof Sandra Destradi (GIGA Hamburg)
The Concept of Reluctance in the Foreign Policy of Regional Powers
3:30pm Q&A
4:00pm Roundtable

High Commissioner Sandra McCardell, Canada
Dr Philani Mthembu (Institute for Global Dialogue)
Dr Martin Schaefer (Amb. of Germany)

Prof Adekeye Adebajo (University of Johannesburg)
Rubens Duarte (Brazilian Army Command and General Staff College)
5:30pm Q&A

Moderators:
Dr Mopeli Moshoeshoe & Prof Malte Brosig (Wits IR Dep.)
Closing words:
Dr Mopeli Moshoeshoe
18:00 Reception