About this Event
Millennials are the largest generation in Canada's workforce. They shape our business culture and impact the direction an organization takes in the future. Therefore, investing in their leadership values and skills is vital.
Empathy is the most effective leadership value that is considerably underutilized in today's business world. When we feel understood, appreciated, and valued for who we are, we tend to go an extra mile and engage beyond the ordinary. It is not performance that drives us, but rather the human connection.
Leadership 4 Millennials introduces the concept of Leadership Through Empathy and Engagement. It is a highly interactive workshop that explores empathy and its valuable impact on our daily interactions, both personal and professional. Participants will learn how to be creative and proactive, be collectively engaged, constructively address challenges and resolve conflicts, take objective and considerate actions based on clarity and mutual understanding, and elevate their capacity to inspire, motivate and guide.
INSTILLING EMPATHY AS A CORE LEADERSHIP VALUE IS SIMPLY THE RIGHT THING TO DO
_________________________________________________________________________________________________________
Workshop Agenda
09:00 AM – 1:00 PM
* Expand our sense of self-awareness and how we show up in the real world
* Develop deeper appreciation for peoples' different perspectives
* Explore the power of listening and constructive use of language
* Find out how to create a safe space for open and honest communication
* Learn how to effectively communicate expectations, cultivate commitments and generate alignment
* Discover how to both lead a team and be a dynamic team player
* Practice authentic acknowledgement and appreciation
1:00 – 1:30 PM
*Lunch break (lunch not provided)
1:30 – 3:00 PM
* Group coaching on the practical implementation of the learnings
* Q&A session
* Networking and completion
__________________________________________________________________________________________________________
ADDED BONUS! Registreation includes 2 FREE follow-up online group coaching sessions!
__________________________________________________________________________________________________________
Humaneyes is a leadership and organizational effectiveness consultancy that introduces the concept of Leadership through Empathy and Engagement. It is founded on the following three principles:
• It is only by paying attention to people - and not to performance – real transformation becomes possible.
• Wherever empathy is present in a culture, the quality of performance is exceptional.
• Always greet complexity with simplicity, by simply bringing it back to people.
Our workshops deliver these principles in a practical and applicable manner. They help individuals, teams and organizations establish and consistently demonstrate extraordinary and effective leadership.
Whether you are an individual looking to expand your leadership skills, or a business seeking an effective engagement platform to transform your organization into a thriving community, our workshops will provide you with the right tools and insights to achieve your goals.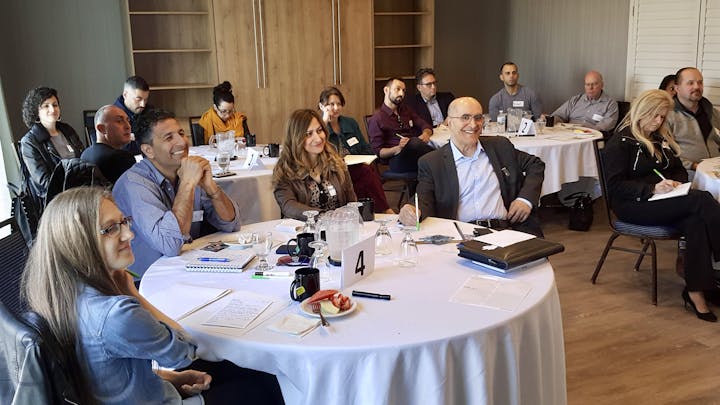 "Persevere, Listen and Empathize, results will follow.. these are great examples of what Humaneyes re-enforced for me today. Excellent workshop."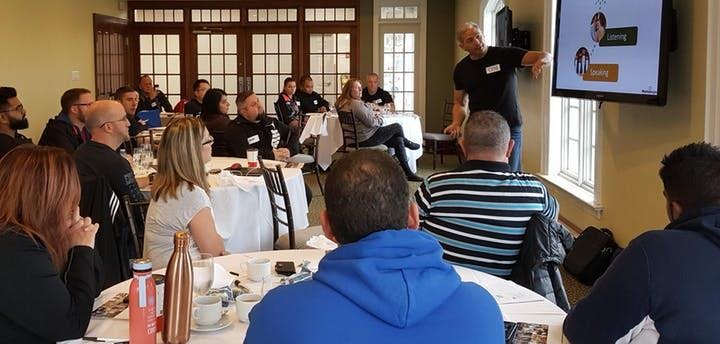 "Highly recommended workshop for leadership and employees, but also for personal growth and learning self-empathy"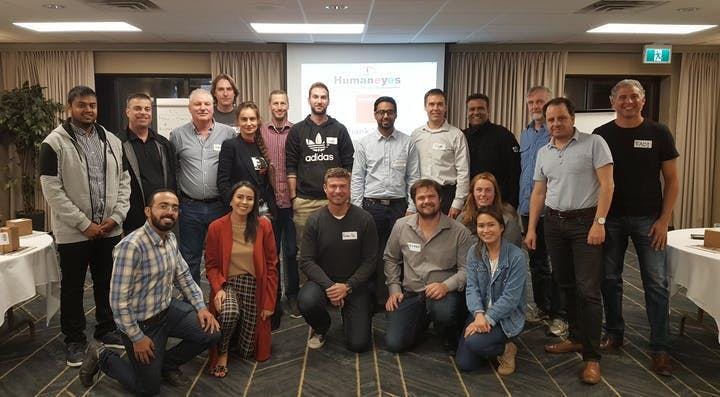 "Highly recommended for corporate and individuals who seek higher levels of improvements for better performance and healthier environment."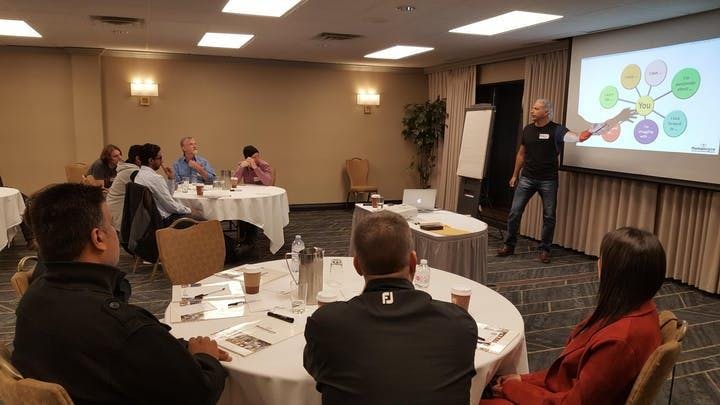 "Thank you for giving us the tools to make a change"
www.humaneyes.ca