LEADERSHIP ACTION & PRAYER SUMMIT

Saturday, 26 January 2019 from 2:00 PM to 4:00 PM (EST)
Event Details
LET US REBUILD THE WALLS OF THE CITY THROUGH PRAYER, LEADERSHIP ACTION & SERVICE  -NEHEMIAH 3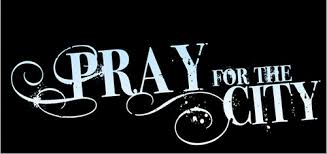 This is the second message to confirm your interest in joining a group of pastors,  Christian leaders, ministry leaders, business leades and intercessors in strategic prayers and planning for the spiritual well-being of our city. On the evening of October 22nd, 2018, our cities elected their municipal leaders. City Councillors and mayors are now meeting in City Halls to discuss key issues affecting our lives and our communities. They cast their votes and make decisions on matters ranging from education to public health, transportation and housing. How can we support them as christian leaders?
Proverbs 21:1 says that the The king's heart is in the hand of the Lord, like rivers of water; He turns it wherever He wishes. (NKJ). Therefore, we know that God has the ability to direct the hearts of the newly elected councillors in whichever way He pleases.
In I Timothy 2:1-4, we are exhorted to make, first of all, supplications, prayers, intercessions, and to give thanks for all men; for kings, and for all that are in authority; that we may lead a quiet and peaceable life in all godliness and honesty. For this is good and acceptable in the sight of God our Saviour; who will have all men to be saved, and to come unto the knowledge of the truth.

Our responsibility as Christians is to pray for those in authority that the City may prosper. What is God calling the church to do in the City at such a time as this? What actions can the Church take today to be missiological and more engaged throughout our neigbourhoods? How can we get involved in our City in a way that adds value to our neighbours, colleagues, clients and our communities? What actions can the Church take today to address poverty, sickness, racism, violence and the desperation that is rampant in our community? YOU are part of the solution.
We would like to invite you to participate in our second strategic prayer and action planning meeting where we will be seeking your input in the development of a city-wide plan that would engage churches, Christian ministries and businesses in the development of solutions to the challenges that confront us in our city. We are calling you to join a transformational initiative that, we believe, will change the face of our City.
We would like to invite you to a Leadership Action and Prayer Summit on the future of our City, on Saturday, January 26th 2018 from 2PM to 4:00 PM. at Tyndale University College & Seminary. This is a Nehemial Call to rebuild the walls of our City. 
      JOIN US AND BE PART OF THE SOLUTION!
Should you have any questions or require more information, feel free to reachout to us by phone at (416) 226-4232 or by email at info@destinationdiscovery.ca.
FEEL FREE TO SHARE THIS INVITATION WITH OTHER LEADERS & INTERCESSORS!
When & Where

Tyndale University College & Seminary
3377 Bayview Avenue
Toronto, ON M2K 3A8
Canada

Saturday, 26 January 2019 from 2:00 PM to 4:00 PM (EST)
Add to my calendar
Organizer
Destination Discovery Ministries is an evangelistic, teaching and community development ministry dedicated to finding creative and practical ways to share the Gospel of Jesus Christ in Toronto but also throughout the nation of Canada and the rest of the world. 
Destination Discovery is focused on strengthening churches and leaders across Canada and around the world. We understand the challenges and demands encountered by spiritual leaders as they strive to equip the saints for the work of the ministry. Our desire is to see the children of God everywhere realize their full potential in Christ. And we are committed to helping local churches reach out to their community and achieve new levels of excellence, effectiveness, and productivity as they live in the presence of God and demonstrate the power of God. 
Feel free to connect with us at: info@destinationdiscovery.ca or by phone at: (416) 226-4232.