Description
Program information:​
8:30 - 9:00 am Registration and Breakfast
9:00 am - 4:15 pm Workshop & Lunch
Speaker: Lynell Ible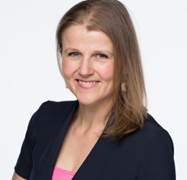 Lynnell is a certified Coach, Speaker and Trainer with the John Maxwell Team.She was a 4 time Provincial Champion and Western Canadian Champion in Orienteering, scholarship winner for dance and varsity rugby player for Concordia University in Montreal.
Her background in fitness and sports lead her to coaching in Australia, England and Canada. Over the past 15 years she has coached children, athletes, weekend warriors, other fitness coaches, business owners, consultants and students eager to develop the skills for success.
Her success in business is because of the time she spends creating relationships. Strong relationships are connected to 3 core skills; communication, leadership and networking.
Workshop Headlines:
1. Communication - The ability to adapt your communication based on the behaviour style of the person in front of you.
2. Leadership - The ability to lead gives you the ability to help the companies you work for grow.
3. Networking - It's not just an event it's your life
Tickets are non-reimbursable.
Proudly Sponsored by: Shell Canada