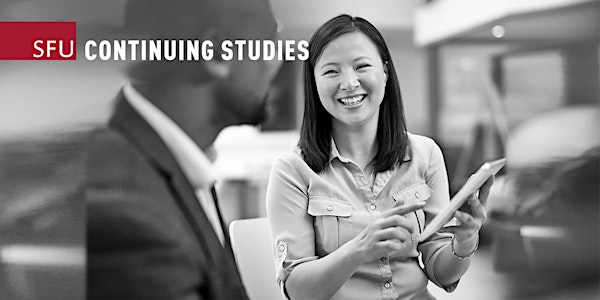 Leadership Essentials Certificate Info Session (Online) —November 9, 2022
Join us for a free info session exploring our Leadership Essentials program.
About this event
Designed for new or aspiring leaders, the Leadership Essentials Certificate program will equip you with the suite of critical skills needed to lead in a rapidly changing world. You'll develop your capacity for social and emotional intelligence, systems thinking and critical thinking, including the data literacy skills that have become a necessity in our information age.
Join us for a live info session to learn if the program is right for you.
Learn more: SFU Leadership Essentials Certificate