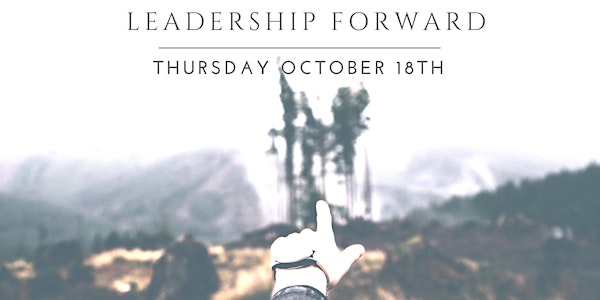 Leadership Forward - An Evening With Today's Conscious, Innovative Leaders
Location
Centre for Social Innovation - Spadina
192 Spadina Avenue
Toronto, ON M5T
Canada
Refund policy
Refunds up to 7 days before event
Description
Our World is in a Leadership Crisis...
"The challenges we face today cannot be solved by the same level of personal and organizational consciousness that created them..."
To keep up with the exponential pace of change and effectively manage unprecedented levels of uncertainty and volatility, today's leaders need to be more than strategic and visionary. They also need to develop the core, character-based competencies to proactively lead their people in the most agile, collaborative, and creative ways possible.
Join us for an interactive evening with some of Toronto's most dynamic and impactful leaders. This evening will feature a series of local leaders sharing their real life stories of leadership in action, and their perspectives on how leadership needs to change going forward.
Our diverse group of speakers will include entrepreneurs, leaders in the non-profit, health, technology, and finance sectors. Their backgrounds and experiences are unique, but what they all share in common is a commitment to a new way of leading and having a positive impact on their worlds.
Our world needs more of this new kind of leadership.
Come and learn how these leaders are doing just that. Bring friends, family, colleagues etc. who want to connect with like-minded people who are committed to the mastery of Leadership in the world.


This event will include:
A networking reception featuring local, healthy food.

A series of inspiring and impactful 5-minute talks from our featured speakers.

A moderated discussion with our speakers answering your most pressing questions about impactful leadership.


Who Should Attend:
Leaders and managers who want to lead from a place of greater purpose, create cultures of collaboration and hi-performance, and have a greater impact in their worlds

Teams who want to experience more creativity, collaboration, agility, FUN, productivity and meaningful connection

Organizations that want to understand what Leadership needs to look like today and moving forward into tomorrow

Individuals looking to show up more fully in their lives, build more meaningful connections, and have a bigger impact on their worlds
Our Speakers:
We are updating the speaker profiles in the coming few days, but here is a quick look at a few of our experts. More to follow...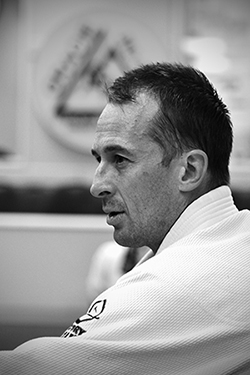 Michael Cameron
Martial Arts Trainer and Teacher
Aurora Family Martial Arts

Michael's been training and teaching in the martial arts for the last 27 years. During that time he's developed a belief that as a leader, your responsibility is to bring out the best in your people and you do that by providing them with three things: a safe environment; a structure that instills discipline and; challenges that build confidence.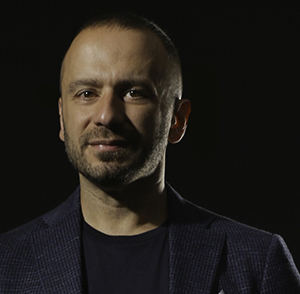 Giovanni Marsico
Founder
Archangel

Giovanni Marsico is the founder of Archangel - a global movement, platform, and community. He believes that mission-driven entrepreneurs are modern-day superheroes. His mission is to seek out "Archangels" – superhero, mission-driven entrepreneurs who want to change the world, provide them with the tools and resources they need to grow (including funding, wisdom, etc), and connect them together for support and peer sharing (both virtually and through immersive experiences).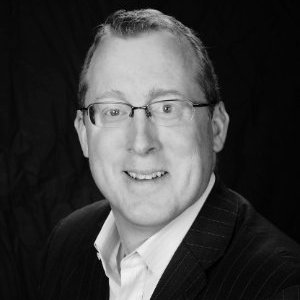 Brad Furtney
Chief Revenue Officer
Juice Mobile

Brad's expertise is in building and scaling customer-focused organizations. His most recent role as Chief Revenue Officer was building out and leading the North American sales team at Juice Mobile, specializing in results-driven mobile advertising solutions.
Brad has amassed a deep understanding of sales, marketing and leadership in a career that has spanned more than 20-years in the technology, media and packaged goods industries. Brad leads his organizations with an intense focus on people, process and customer experience.

He has worked with some of the nation's largest corporate clients in his various roles at Twitter Canada, Juice Mobile, Bell Media, CBC Television (including Olympic sponsorship) and Labatt. While at Labatt he helped establish a premium beer start-up division that launched standout premium brand Stella Artois in North America.

Brad is a dedicated family man, weekend DIY warrior and lover of playing in the outdoors, especially in winter.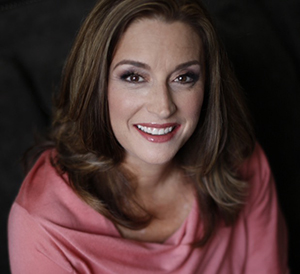 Lauren Brett Randolph
Executive Director
Randolph College for the Performing Arts

Lauren Brett Randolph has been coaching and facilitating in one form or another for over 30 years. She spent 10 years in high performance athletics (National Team Coach for Canada's Rhythmic Gymnastics Team) and eventually moved into the arts sector and for over twenty years has been at Randolph College for the Performing Arts, where she is currently the Executive Director.
Lauren received her coaching certification through The Coaches Training Institute (California) and is a proud graduate of CTI's Leadership Program. She is a leadership coach/facilitator with the Canadian Olympic Committee, supporting Canadian sport leaders, such as CEO's, coaches and high-performance directors in each sport organization as they prepare for their Olympic experience. She is a certified Leadership Circle™ 360 Profile coach. She is also a designated facilitator and master coach for Essential Conversations Project™, supporting families who are going through a transition, such as care for an aging relative, succession of a family business, or end of life care. As well, she has a one-on-one private coaching practice and is a sought-after workshop practitioner and speaker.
Lauren is a mother of two incredible humans who are making their way in the world. When she's not coaching, you can find her hanging out in a kayak on Georgian Bay, hiking a trail, skiing, dancing up a storm and generally seeking extraordinary experiences with passionate people.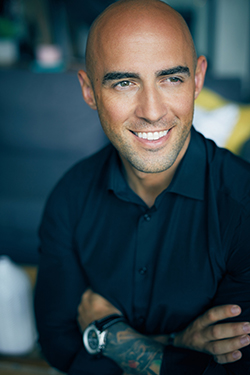 Rob Sinclair
Co-Founder and CEO
Leadership Mastery Inc

Rob Sinclair is a transformational leadership consultant/coach and serial entrepreneur based in Toronto, Canada. As the co-founder of Leadership Mastery Inc, a boutique leadership development firm specializing in high-performance leadership coaching for entrepreneurs and corporate leaders, Rob lives his passion on a daily basis helping others to unleash their potential and build lives of purpose, performance and impact.
Having studied at the Coaches Training Institute in San Francisco, and certified with multiple tools and trainings across North America (including "The Leadership Circle"), Rob now spends his days serving and challenging entrepreneurs, corporate leaders and high-performance teams internationally to take quantum leaps in their leadership to multiply their impact.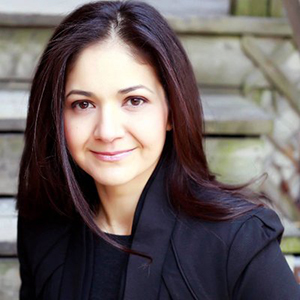 Vina Nadzhibulla
Co-Founder and CEO
Leadership Mastery Inc

Vina Nadjibulla leads change for a world of change. A change leader, collaborative innovator, and strategist, she coaches leaders, teams and networks to develop change leadership capability for organizational and social transformation.
Drawing on 15 years of experience with the United Nations, government and civil society organizations, Vina helps leaders and their teams to optimize their performance potential and live more purposeful, impactful and fulfilled lives.