Leadership Lessons from a Volunteer-Based Organization
Sales Have Ended
Registrations are closed
If you missed this event, please consider joining us for others in the series. You can view the lineup and register at: seec.schulich.yorku.ca/news/new-world-new-leadership-lessons/
Sales Have Ended
Registrations are closed
If you missed this event, please consider joining us for others in the series. You can view the lineup and register at: seec.schulich.yorku.ca/news/new-world-new-leadership-lessons/
About this Event
Leadership Lessons from a Volunteer-Based Organization
Mina Mawani, President & CEO
Mina will chat online with Matthias Kipping, Schulich School of Business to share insights of leadership during the pandemic from the perspective of a major charity organization.
Crohn's and Colitis Canada has invested more than $130 million in inflammatory bowel research since its founding in 1974. Mina will discuss the impact of Covid-19 on the charity's research, fundraising, business operations, national volunteers, patient programs and the 270,000 Canadians living with these chronic bowel diseases.
We live in a new world. Each day we are faced with uncertainty and disruption. With these new business challenges come new opportunities for your organization to transform and succeed.
What lessons can we learn from this new reality? How can we be resilient and improve as an individual, team and organization during a crisis?
These and other important questions will be explored during a series of virtual fireside chats: Leadership Lessons in Troubled Times. These free, 30-minute online events will feature thought leaders and influencers from top organizations in the public, private and not-for-profit sectors.
The speakers will share their insights on leadership lessons learned and how they might apply to your business or organization:
What are the most important leadership traits for a company or organization during disruption?
How do you build up resilience in different functions across your team and organization?
What strategies are needed to communicate new ideas and shift mindsets (social distancing, telework, managing remote teams, innovation)?
How do you overcome resistance to change on an individual, team and organizational level?
How do we improve collaboration and stakeholder management during a crisis?
About Matthias's Guest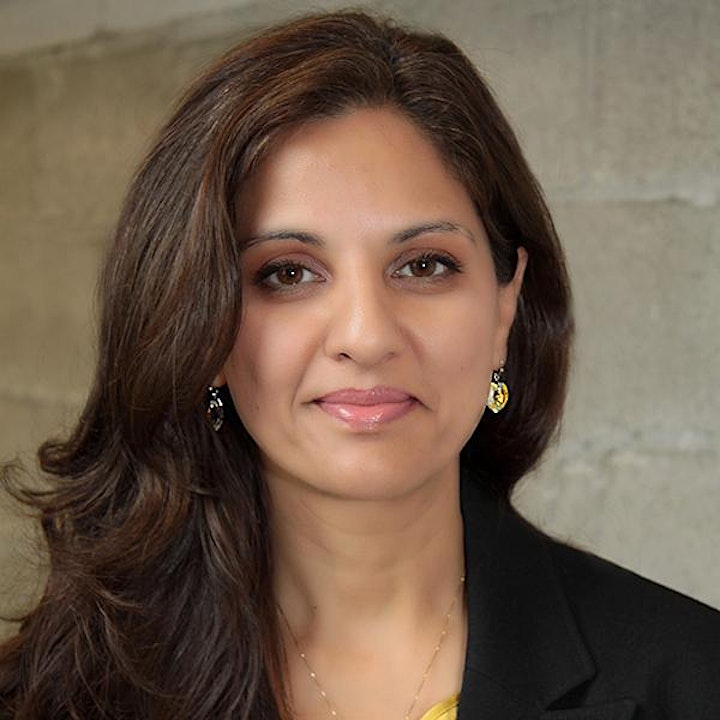 Mina Mawani joined Crohn's and Colitis Canada as President and CEO in April 2015. With more than 15 years of experience in non-profit, private sector, hospital and government roles, Mina is now turning her attention to making Crohn's disease and ulcerative colitis stop. For life.
Mina is an experienced leader and change navigator, guiding non-profits from vision to strategy to results. Applying her passion and enthusiasm to the Crohn's and colitis community, Mina is deeply engaged with the issues that matter most to her constituents – finding cures and improving lives for the 270,000 Canadians living with these chronic diseases.
Mina currently serves on the Boards of Seneca College and Pine River Institute and served on the Boards of Research Canada and Women's College Hospital (where she chaired the Governance and Nominating Committee). Mina is a member of the International Women's Forum Canada (IWFC). Mina has held a number of leadership roles, including President and CEO of the Canadian Women's Foundation, Chief Development Officer and Executive Committee member at Civic Action, and CEO of the Aga Khan Council for Canada. Earlier in her career, she held key roles at the Ministry of Health and Long Term Care, KPMG, and PricewaterhouseCoopers. In 2019, Mina received the WXN Top 100 award as a CIBC Trailblazer & Trendsetter. In 2017, Mina received the ICCC Humanitarian of the Year award and became a Diversity 50 candidate. In 2016, Mina received the RBC Top 25 Canadian Immigrant Award for her achievements and contributions to Canada.