Description
Leadership Tai Chi
A big success already at the PMI Volunteer Day, we are happy to present you with the opportunity to step into your leadership authority.
Goal of this one-hour experiential workshop: No matter where you are on the scale between classical and agile project management, to be truly effective in our volatile, uncertain, complex and ambiguous (VUCA) world, there is a growing requirement to approach leadership in a multidimensional, more conscious, and more inclusive way that fosters connection and collaboration.
Approach: The Co-Active Leadership Model offers five different dimensions, or five different ways to lead: Leader Within, Leader in Front, Leader Behind, Leader Beside, and Leader in the Field. Every leader can potentially operate from all five dimensions at different times, shifting from one to the other depending on their leadership style and the needs of the moment.
Your Benefits: In this workshop we will combine theory and practice with fun and interactive exercises to explore the five dimensions of effective leadership. You will gain valuable new insights and leave with new strategies to support your future development as conscious leaders.

The Facilitators: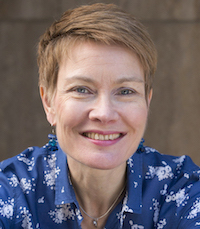 Gail Corbett-Smith, Basel. As a certified coach I enjoy working with people who are committed to finding a new or different path and supporting them in their search for meaningful and sustainable change, whether in their personal or professional life, and quite often it is a combination of both.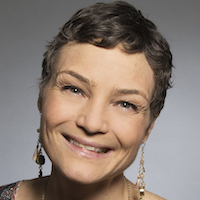 Julia Posselt, Zurich. In more than 15 years of Project Management in the banking and healthcare industries, I have led onsite teams with 50 members and virtual global teams with 125 members. As Leadership Coach, I now support key roles such as Agile Coaches and Product Owners and advise C-Level Managers in the application of lean/agile principles with focus on creating intelligent teams.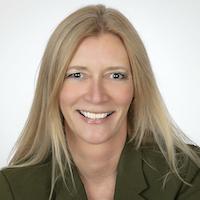 Norun Laahne Thomassen, Zurich. As a coach and trainer, it is my passion and privilege to help teams and organizations optimize their team culture and business performance. The main focus of my work is on constructive interaction and sustainable teambuilding as well as purpose- & values-driven leadership.
Sponsor
This event is still looking for sponsorship. If interested please contact the organizer.
Agenda
18:00 Registration
18.30 Workshop
19:30 Q&A
20:00 Networking Apéro
Event Language: English
Professional Development Units: 2
- 1.0 Leadership
- 0.5 Strategic & Business Management
- 0.5 Technical Project Management
Please be aware that at the event photos of the audience are made and published on the PMI Switzerland homepage as well as on Facebook. The event may also be live broadcasted over Facebook. With your attendance you accept these conditions.
Event fee discounts: If you are PMI-CH member, please log in with your PMI-CH member account at www.pmi-switzerland.ch and enter the event from there in order to benefit from the membership discount: https://pmi-switzerland.ch/pmi-switzerland.ch/index.php/internal-processes/705-eventbrite-faq
Cancellation policy: 100% refund is possible for a ticket if cancelled 5 days before the event.