Leadership: The Big 8 for Setting Leaders Apart and MBA alumni panel
About this Event
Welcome to this special keynote launching Rotman's Professional MBA Discovery Week.
Leadership: The Big 8 for Setting Leaders Apart
This high-profile keynote is presented by Rose M. Patten, OC, LLD. She is a Special Advisor to the BMO Financial Group, Chancellor at the University of Toronto, and an Adjunct Professor at the Rotman School of Management. Her leadership insights from her prominent career as a Bay Street executive and as a university leader is a must hear by those preparing for leadership, looking to lead with confidence, and those seeking to create value for business and society.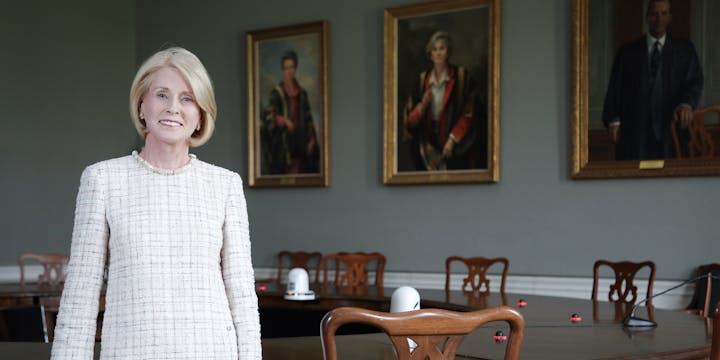 MBA Alumni Panel
Following the talk, Nouman Ashraf, Assistant Professor, Teaming Stream, Organizational Behaviour and Human Resources Management at the Rotman School of Management will moderate an MBA alumni panel where alumni from Rotman's four working professional MBA programs will discuss their experiences with the programs and where they are in their careers now.
Panelists:
Maggie Head, Director, Role Design & Execution, RBC (Morning MBA '16)
Nadia Petkova, Director, Enterprise Information Management (Executive MBA '19)
Rachel Huckle, Chief Retail Officer, Staples Canada, (Global Executive MBA, '17)
Renaud Jacquemart, Director, Strategy & Business Development, BioVectra (Global Executive MBA '19)
Networking Reception
Join us for a networking reception - you might meet your future classmate!
----------------------------------------------------
Professional MBA Discovery Week
We're opening our doors, and inviting you in for an unparalleled view into the Rotman MBA and EMBA experience. From October 8-10, 2019, engage in a robust schedule of events designed to highlight what the Rotman School of Management has to offer to you as a working professional.
Discover 4 MBA programs for working professionals at the Rotman School of Management, University of Toronto: the Morning and Evening MBA, the One-Year Executive MBA, the Rotman-SDA Bocconi Global Executive MBA and the Global Executive MBA for Healthcare and the Life Sciences.
Drop in October 8-10, 2019 for sample classes, alumni panels, info sessions and more. Schedules and events will be updated as they are confirmed. Please visit rotman.utoronto.ca/discoveryweek often for more information.
Contact me-mba@rotman.utoronto.ca for inquiries.