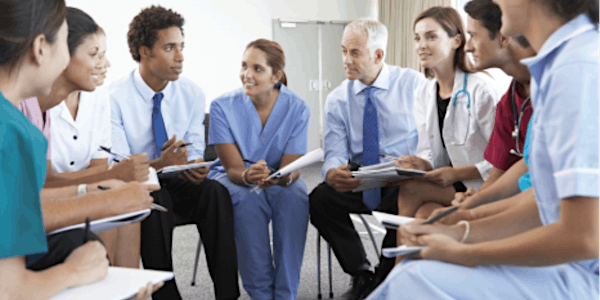 Leading from Humanity in Healthcare- The Relationship-Centred Care© Confere...
Location
Vaughan Estate
80 Armistice Drive
Toronto, ON M4N 3M5
Canada
Description
Gain a deeper understanding of what Relationship-Centred Care© means for healthcare.
Connect with healthcare professionals who are committed to making humanity in healthcare a priority in their organizations.
Let's talk about #humanity #empathy #compassion in healthcare
At this conference, we will explore the concepts of Relationship-Centred Care©, humanity, empathy and compassion in healthcare and get unique insights by 7 industry healthcare leaders and patients: Dr Samantha Nutt, Dr Sukhvinder Kalsi-Ryan, Sister Judy Wallace, Scott Barker, Jeff Edelist, Khwezi Mbolekwa and Liliane de Vries.
Create your own Humanitarian Health Team https://www.youtube.com/watch?v=61O6ES86zUM
"There is a large body of evidence demonstrating that the development of relationship-centered care can not only improve patient satisfaction but also improve health outcomes and lower costs (...) Caring in healthcare is not only an ideal; it is an evidence-based success"
—Kirkegaard and Ring, "The Case for Relationship-Centered Care and How to Achieve It", Health Management Associates, 2017.
"...One simple tool, Compassion, can affect not only the outcomes for our patients, but also the financial health of our organizations and the well-being of our providers."
— Donald Berwick, MD, President emeritus, Institute for Healthcare Improvement
Objectives
Learn how you can bring Relationship-Centred Care© to your workplace

Learn from multidisciplinary team experiences of humanity in the work environment

Learn to develop deeper connections with self & others

Discover the importance of communicating and building meaningful relationships and the positive impact it could have on your work

Develop a toolbox to start implementing in your workplace
About the Speakers
Dr Samantha Nutt, award-winning humanitarian, author and public speaker, founder of War Child Canada and War Child USA;

Dr Sukhvinder Kalsi-Ryan, Clinician Scientist in the field of upper limb assessment and recovery and spine pathology at Toronto Rehabilitation Institute, and Assistant Professor at the University of Toronto;

Sister Judy Wallace, Operational Nurse Manager in charge of the Dermatology ward at Groote Schuur Hospital in Cape Town and Chairperson of the South African Psoriasis Association;

Scott Barker, entrepreneur, keynote speaker and published author;

Jeff Edelist, QE mediator;

Dr Khwezi Mbolekwa, Organization Culture and Engagement Consultant;

Liliane de Vries, Healthcare Leadership expert, RPN, CPCC, ASTP, Founder at Alive in Healthcare.
Watch Samantha Nutt talk about Leading from Humanity 2019 https://youtu.be/_L1B-1AsPl8
Liliane de Vries interviewed by Liz Mason https://youtu.be/R5lALxNApsk
Listen to Scott Barker's story https://youtu.be/ur05QByDV20

Listen to Sukhvinder Kalsi-Ryan and Jeff Edelist's story https://youtu.be/VLFZ7PzJsoE
Registration includes
Full day attendance including a light breakfast, delicious health-conscious lunch and a take-home gift.
Bonus: The ultimate movement of EXPERIENCE GROOVE with Michelle Hillier.
About Alive in Healthcare
Alive in Healthcare is an expert in the field of Healthcare Leadership.
To learn more about Alive in Healthcare programs visit www.aliveinhealthcare.com
For more information contact Malak malak@healthcareeventplanning.com or 416.459.0266