Leading Process Change

Wednesday, 5 November 2014 at 8:30 AM

-

Thursday, 6 November 2014 at 4:30 PM (EST)
Event Details

Leading Process Change
Making Change That Sticks
When Leadership and Process Improvement Intersect, Change Sticks 
Process improvement continues to be an area of focus for many businesses, delivering savings, increased customer satisfaction, and even happier employees. So why don't more businesses and organizations employ the process improvement methodology?
Process improvement doesn't have to be expensive and disruptive or an exercise with lots of effort and little reward. 
Leadership skills, for people at all levels, are the key to designing, implementing, and maintaining a process improvement culture.
Join us to learn about The Whiteboard Way© method of process improvement AND the leadership skills that are essential to effective implementation and maintenance of any type of change initiative – process improvement or otherwise.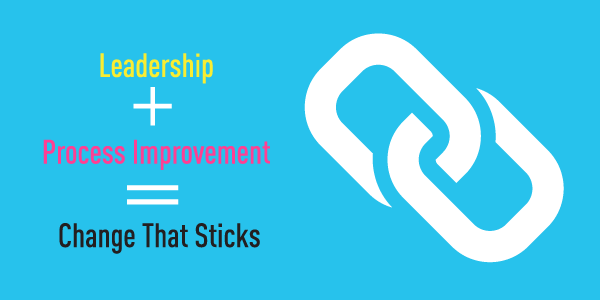 Who: Leaders at all levels: individual contributors (i.e. employees), supervisors, managers, directors, entrepreneurs, not-for-profit organizations
What: A two-day interactive workshop structured in two modules so attendees can choose to attend one or both days
Where: Verity Club, 111d Queen Street East, Toronto, ON M5C 1S2. Lunch and snacks provided from award-winning George Restaurant.
When: November 5 and 6, 2014, 8:30 am – 5:00 pm
Guest Speakers: Leyla Razeghi, Business Optimization & Strategy Consultant. Linda Hills,Learning and Organizational Development Consultant.  Linda North, PR Consultant (see more details below).  
Cost: $595 (+HST) for one day or $895 (+HST) for both days.  10% Discount available for members of the Ontario Public Service, Business Networking International, and Verity. Early bird discount of 10% if ticket purchased by October 15th. Discounts can be combined. See FAQs. 
Curriculum:
Module 1: The Process of Process Improvement: November 5th
The Whiteboard Way© method of Process Improvement – an easy, effective, and engaging way to define and deliver process improvement opportunities in the workplace.
The Whiteboard Way© will help you learn the basic five-step process for defining a process improvement opportunity, finding solutions, and creating a business case for change. Apply tools and templates in class towards a Harvard Business Review case study.
Using tools from Lean, Six Sigma, Appreciative Inquiry, and other methodologies you will learn to: 
Define your problem
Use basic process mapping techniques to look at it in a new way
Use process tools to identify root causes to the problem
Use appreciative inquiry, prototyping, and brainstorming to design a future state
Use data and project management tools to track your progress
Communicate your changes effectively
DAY 2: Leadership Essentials for Process Improvement: November 6th
Learn the foundations to prepare you to be an inspiring leader at ANY level.   These skills, applicable in your daily work life, are essential to effective implementation and maintenance of any change initiatives including process improvement. Topics include Coaching Up, Across, and Down, Change Management, Effective Execution, Project Management Basics, Strategic Planning, Emotional Intelligence, and Culture Shift.
Topics we will cover include:
Strategic planning
Emotional intelligence
Change management
Coaching (up, down and across)
Employee engagement
Organizational culture
Generational, gender, and diversity considerations
Collaboration, communication, and relationship building
Project execution
Basic project management

 
Focus on the intersection between Leadership and Process Improvement, and get terrific results!
Payment: Credit card and Paypal on Eventbrite 
What people say about Whiteboard Consulting's workshops:
"This course delivery was outstanding. The facilitator's humour and knowledge assisted and encouraged my understanding. This is one of the best learning experiences I had."  Anonymous – Ontario Public Service Training
"I have attended dozens of courses through OPS training, and I can honestly say this was by far the best."  Anonymous – Ontario Public Service Training
"Nicole and Ruth are the perfect balance of professionalism and approachability that worked very well with my small organization. They helped us crystalize our Vision, Mission and Values, and provided creative recommendations to clarify our rather murkey operations. I would absolutely engage Whiteboard Consulting again, given the opportunity." Linda Hills, Executive Director, The Hincks-Dellcrest Centre
 "At IMAX we've been using [Whiteboard] to help launch our Operational Excellence program and deliver custom-designed training materials. The reaction to their materials has been enthusiastic across all levels, and I have enjoyed having them around the office! They are engaging, experienced, and deliver on their commitments - always nice to see from consultants." Brian Bonnick, CTO, IMAX Corporation
 "Whiteboard Consulting delivered a highly effective seminar that addresses the core issues that prevent business owners from reaching potential when it comes to creating efficiencies. I learned how process improvement can be applied various aspects that entrepreneurs face every day." Dr. Allison Freeman, N.D.
Your Trainers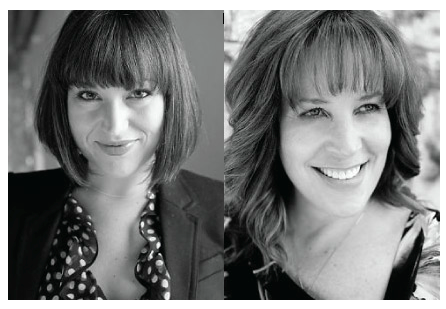 Nicole Dunn and Ruth Henderson, Partners
This duo from Whiteboard Consulting has over 20+ years combined experience delivering process improvement change as well as teaching and training process improvement and leadership skills in the Public and Private Sector.  Their engaging and fun style is second to none.  They have a passion for process and business leadership.  Each with an MBA they also hold diverse process methodology certifications including a Black Belt in Six Sigma (Ruth) and certificates in Appreciative Inquiry and Methods TIme Measurement Studies (Nicole).  You can find Nicole and Ruth on the Whiteboard Consulting Group's website,  Facebook, Twitter and LinkedIn. 
Guest Speakers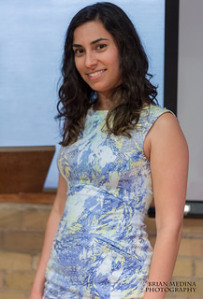 Leyla Razeghi, Strategy Consultant
Leyla is a consultant for Business Strategy and Optimization, helping small businesses grow and remain competitive.
Her passion is to help entrepreneurship grow. Her background is Industrial Engineering plus a Masters in Strategy and a Branding Diploma. She has several years of experience in corporate retail and packaged goods. Her topics of expertise include business modeling, strategic planning, tools for a customer centric business, metrics and process efficiency. She has helped more than 50 brands and business work on their strategy and grow.
She loves yoga, mindfulness and meditation and is an avid indie concert goer.
You can find her on leylarazeghi.com, Facebook, Twitter and LinkedIn.
Linda North, Public Relations Consultant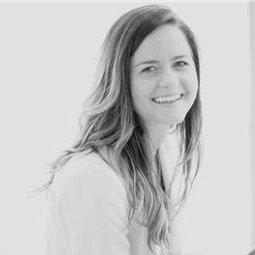 Linda is the founder of NorthPR, a boutique PR and social media agency based in Toronto. During her career, she's worked with Fortune 500 companies, world-renowned doctors, Canadian entrepreneurs and passionate non-profits to get their stories told by the media. Linda's PR and marketing communications experience started at global PR agency Hill + Knowlton Strategies, where she worked with major tech and lifestyle brands such as Motorola, HP and President's Choice. With a passion to learn more and do more, she moved to an independently-owned integrated marketing agency, Venture Communications, and provided in-house PR counsel to a well-known Toronto startup, ecobee. Her fast-growing PR company, NorthPR, specializes in media relations and social media marketing. She works with startups and medium-sized to large companies to tell their unique story to get people talking! You can find Linda at northpr.ca , Twitter, Google+ and LinkedIn.  
Linda Hills, Learning & Organizational Development Consultant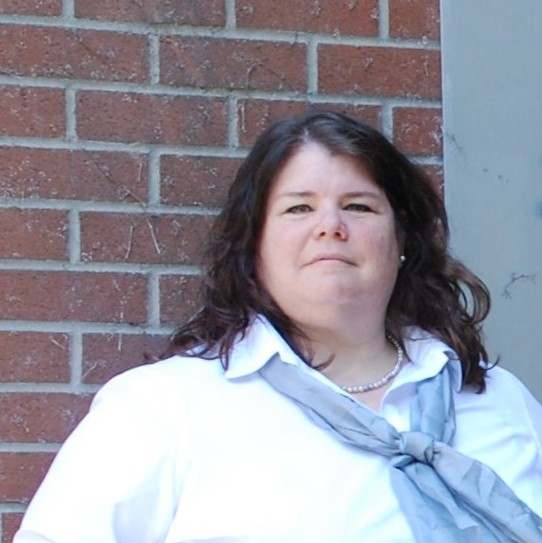 Linda is a seasoned Learning & Organizational Development practitioner whose mission is to help leaders, teams and organizations create emotionally intelligent transformational change. Over the past 20 years, she has designed, developed and delivered learning and organizational development interventions while working in software, financial services and the not-for-profit sector. Linda has a Master's degree in Adult Learning and is a certified Emotional Intelligence, and Vital Signs Assessor with Six Seconds, a certified Change Practitioner through Connor Partners CIBC program and is also certified as a Strengths Deployment Inventory (SDI) Facilitator/Coach.  She is currently an Executive Director in the not-for profit sector, leading her organization through an emotionally intelligent transformational change. Linda will be offering The Six Seconds Emotional Intelligence Assessment (SEI™) , a suite of effective tools that measure EQ and equip people with a framework for putting emotional intelligence into action. The tools are used for a broad range of training, coaching, selection, and development needs. SEI is best-in-class because of the blend of strong psychometrics, easy practicality, and global relevance.
Where several other tools provide meaningful feedback, the SEI is unique because it's not JUST feedback, it delivers a process framework that equips people to actually USE emotional intelligence. The SEI also links EQ to real life; it includes two questionnaires, an assessment of current "success factors" (e.g., effectiveness and relationships) and the EQ measure; this puts EQ in the context of important work & life outcomes, providing the "so what?" to make EQ relevant.
FAQs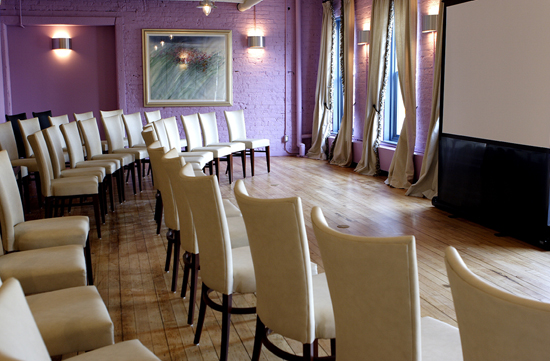 What are my transport/parking options getting to the event?
The Verity Club is a downtown Toronto business facility and is easily accessible by public transit (TTC), Go Train, car or bike! There is a parking lot on the North side of Queen Street across from Verity as well as street parking during specified hours. 
What is the dress code?
Business casual. 
What can/can't I bring to the event?
Bring yourself, a notebook, and a pen and we'll cover the rest.  Lunch, snacks, and materials will be provided for you.   
Where can I contact the organizer with any questions?
Please feel free to email us at info@whiteboardconsulting.ca
Is my registration/ticket transferrable?
Absolutely.  Please just let us know as soon as you know you will not be able to attend. 
I have dietary restrcitions, can the venue acomodate?
With pleasure.  The catering team does a great job of handling dietary restrictions. Please just let us know, and we'll make sure you are accomodated.
We're also pleased to accomodate any accessibility issues as required, just email us at info@whiteboardconsulting.ca .  
Can I get a discount?
How cheeky of you!  Are you a member of BNI? Are you an employee of the Ontario Public Service?  Have you been to one of our courses before?  Signing up before October 18th? Email us at info@whiteboardconsulting.ca and we'll set you up with a sweet discount code. Discounts can be combined! Aren't we nice?
Do I have to do the SEI assessment?
No, while we will cover emotional Intelligence as subject matter during the course and the benefits of self-awareness, the assessment is completely optional.
When & Where

Verity
111 Queen St E
Toronto, ON M5C
Canada

Wednesday, 5 November 2014 at 8:30 AM

-

Thursday, 6 November 2014 at 4:30 PM (EST)
Add to my calendar
Organizer

Founded in 2012, we are a boutique consulting firm that specializes in a holistic approach to business improvement. We use tools founded in Process Improvement theory and combine them with interactive and relevant training, individual and executive coaching, and implementation planning. We know that coming up with a great idea to improve is one thing – getting it done is an entirely different goal and has to be approached in an engaging and thoughtful way in order to be successful.
We are not the typical consulting firm. We won't march into your office, tell you all the things you're doing wrong, and then leave you with a binder full of charts, spreadsheets, and tedious documents. Instead, we will meet with you and your team and seek to understand your business, involving the right people all along the way, and building the solution from the inside out. By the time we are finished our work with you, you'll feel engaged in the solution and confident in the results.
We are the Change Management company that uncovers hidden opportunities to improve results. Ask us how we can help.