Description
Building on the success of sold-out events in 2016 and 2017, the third annual Leading the Charge conference returns to the historic Mattamy Athletic Centre (formerly known as Maple Leaf Gardens). The conference will bring together prominent utility experts and researchers from across Canada and the United States to explore all aspects of energy storage — including the various storage technologies; how best to integrate them into the electricity grid; implications of increased energy storage adoption to utilities, manufacturers and consumers; and opportunities for commercialization.
The aim of the conference is to provide a platform for stakeholders — including technology providers, local distribution companies, government and academia — to share their perspectives on the challenges and opportunities of energy storage.
The conference is organized as part of the NSERC Energy Storage Technology Network (NESTNet). Ryerson University and the Natural Sciences and Engineering Research Council of Canada (NSERC) are proud to lead this five-year, $5 million pan-Canadian network of 15 universities and 25 industry and government partners focused on the future of energy storage — an essential technology in the global transition to clean energy.
Please visit the event website for more information on the speaker lineup and conference program.
Thursday, June 21

8:30am Breakfast and registration
5:00pm End of Industry Conference
Presented in partnership with: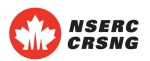 Please let us know if we need to make any accessibility accommodations to ensure your inclusion in this event.