Come to learn about this exciting EV innovation
About this event
As the kickoff for the 2020 Engineering Project of the Year Award, we are pleased to invite back our 2019 Engineering Project of the Year Award - Large Company Size Category Winner Alectra Utilities to share knowledge about their winning project, Alectra Drive @ Work.
The Chapter is seeking applications for the 2020 Engineering Project of the Year Award and Engineering Research Project of the Year Award, which is due Jan. 20, 2021. PEO York Chapter's Engineering Project of the Year awards (POTYA) aim to recognize organizations that have completed an outstanding Engineering Project in 2020 for their contribution to the engineering profession and local community. The project must be supervised by a licensed professional engineer.
Alectra Drive @ Work is one of the first projects of its kind that has been implemented in the Region of York which uses SaaS (software-as-a-solution) integrated with hardware to facilitate energy consumption and usage for the purposes of managed EV (Electric Vehicle) charging at the workplace. Upon the completion of this project, Markham Civic Centre can participate in the Demand Response (DR) markets with the IESO – where it would be able to curtail a percentage of its power consumption during the province's peak demand periods to de-stress the grid. The software solution also allows for tariff management wherein energy consumption is monitored and control based on variables such as energy prices (off-peak, mid-peak, & on-peak), ambient temperature, building temperatures. In addition, there are designated chargers for the personnel and public
Given that this is a pilot project to demonstrate available EV and smart charging solutions in the market, it has been funded by the IESO in conjunction with NRCan.
The key vendors who were involved in this project are primarily:
• Alectra Utilities - integrator• Schneider – developer of the Ecostruxure Microgrid Advisor (EMA) software, supplier of the 6 out of
• Markham Civic Centre – customer
• FleetCarma – a provider of the EV Smart Charging Platform
Util-Assist – providing forecasts of peak energy periods and prices using the IESO information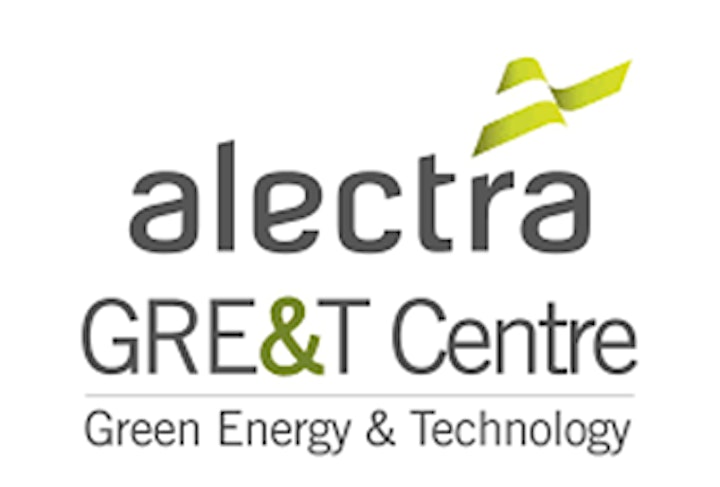 Alectra Utilities serves over one million customers through its electrical distribution service, but it is more than just a local distribution company. Alectra has grown to become an energy ally, satisfying the growing need of consumers to have more choices when it comes to service providers. More specifically, the newly formed GRE&T center focuses on innovative pilot projects, an expansive corporate social responsibility portfolio and a strong competitive market division – Alectra Utilities as a whole is equipped to help consumers discover the possibilities of energy conservation and new technologies. In 2018, Alectra delivered over 15 million kilowatt-hours of electricity over a 1,900 square-kilometer service territory. This territory includes over 120,000 distribution transformers and 14 transformer stations owned and operated by Alectra.
Event Breakdown
6:30pm to 6:35pm: Opening Remarks
6:35pm to 6:50pm: Presentation
6:50pm to 7:00pm: Q&A
7:00pm to 7:30pm: Speed Networking Session and Closing Remarks
About the Speakers: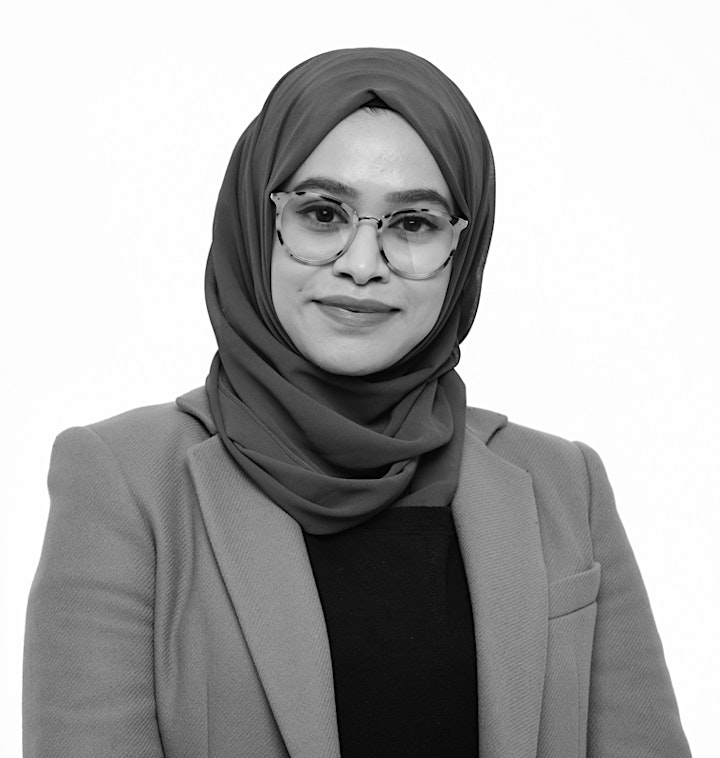 Manal Chowdhury, P.Eng.
Manal Chowdhury is a Technical Lead at Alectra's Green Energy & Technology Centre (GRE&T), where she manages the engineering, design and deployment of various pilot projects across the grid innovation and smart cities' domains. Manal has spent approximately 6 years in the renewable industry, five of which was spent in engineering and commissioning large-scale EPC FIT projects such as wind and solar parks and battery storage sites across central and southern Ontario. She was also actively involved in the engineering of E-Bus and curbside charging programs with LDCs. She holds a Bachelors's degree in Electrical Engineering from the University of Toronto and obtained her P.Eng in 2018.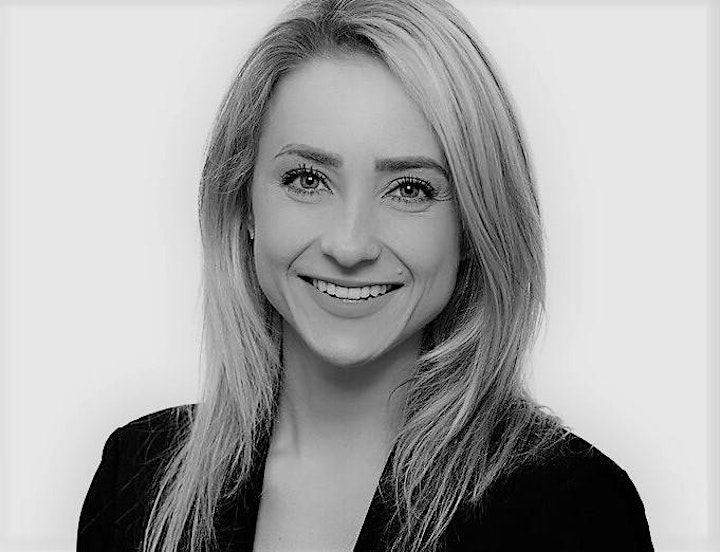 Sara Ganowski
Sara Ganowski is a Project Lead at Alectra's Green Energy & Technology Centre (GRE&T), where she manages various e-mobility pilot projects supporting the commercialization of emerging green, customer-friendly energy solutions. Sara's background is in sustainability research, program management, and communications within the utility and non-profit energy sector. Before her role at the GRE&T Centre, Sara worked at Alectra's legacy PowerStream in both Corporate Communications and Sustainability. She holds a Master's degree in Social and Ecological Sustainability and a Joint-Honours Bachelor of Environmental Studies and Communications from the University of Waterloo. Interested in how social processes drive energy system change, Sara has published several studies on the social acceptance of energy storage solutions during her work with the NSERC Energy Storage Technology Network. She also serves on the Board of Directors for Our Energy Guelph and has been active in the climate and energy space for years, volunteering with various non-profits to advocate for the sustainable energy transition.
Sharon Chen, EIT
Awards & Recognition Director
awards@peoyork.com
Organizer of Leading the Charge with Alectra Drive@Work, Presented by Alectra Utilities