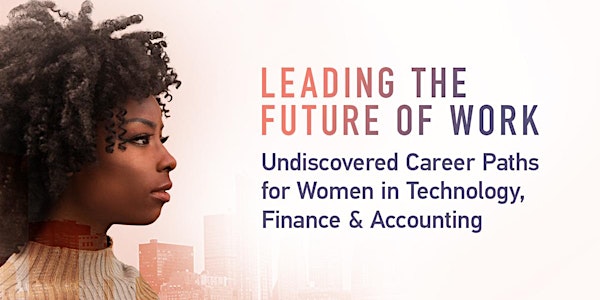 Leading the Future of Work: Undiscovered Career Paths for Women
Location
McGill University - Leacock Building
855 Rue Sherbrooke Ouest
Room 232
Montréal, QC H3A 0C4
Canada
Celebrate International Women's Day with an empowering, interactive panel and networking cocktail.
About this event
As the global workforce transforms, more and more women are choosing to pursue careers in fields that have traditionally been dominated by men. At the same time, companies are changing their approaches to hiring, and seeking women to fill leadership positions in various fields including Accounting, Finance and Technology.
Join us on March 8, 2019, International Women's Day, for an interactive panel and networking reception where career-oriented women will have the opportunity to meet with highly successful leaders in the field and explore questions and issues such as:
Changing perceptions - Why pursue a career in accounting, finance or IT?
Can women break into these industries with degree in fields other than business or technology?
How can women break through barriers to enter into fields like technology, accounting and finance?
What are the challenges of working in male-dominated industries and how can they be overcome?
How can women capitalize on their strengths – What are the advantages of being a woman in accounting, finance and IT?
How can women act as role models and inspire the next generation of women leaders?
What role can men play in encouraging and supporting female leaders?
Light refreshments will be served.
Dress code: Business Casual
*The event will be held in English.