| | |
| --- | --- |
| Leading the Way ~ En avant! | |
Event Details
LEADING THE WAY ~ EN AVANT!

A Conference On Changing Perspectives On Neurovascular Health
Speakers:

Approx. time

 

 

Dr Bernhard H.J. Juurlink will speak on vascular compliance issues in multiple sclerosis. Dr Juurlink has a PhD and was in the Department of Anatomy & Cell Biology, College of Medicine, University of Saskatchewan for over 30 years and is now Professor emeritus. For the past several decades his research was in the area of oxidative stress and metabolism, particularly in the area of the cardiovascular and nervous systems. He is very interested in how specific dietary components affect gene expression and thereby human health.




Sat. 2 PM

 

 

Dr Mark Haacke, Director of the MR Research Facility at Wayne State University will present on neurovascular issues in traumatic brain injury and Parkinson Disease. He has published widely, including on venous abnormalities in multiple sclerosis. Dr Haacke is the inventor of MRI angiography and susceptibility weighted imaging.

Sat. 3 PM

 

 

Dr Michael Arata will speak on correction of autonomic dysfunction by venous angioplasty. Dr Arata is Board- Certified in Interventional Radiology as well as in Venous and Lymphatic Medicine. He is at Synergy Health, Newport Beach, California.

Sat. 4 PM

 

 

Dr Bill Code will speak on integrated and biochemical approaches to multiple sclerosis. Dr Code received his medical degree from the University of Saskatchewan and was in family practice prior to training in anesthesia. He became a Board-Certified anesthesiologist and was diagnosed with multiple sclerosis in 1996. He was wheelchairbound for a period of time when he and his wife, Denise, began to investigate lifestyle and dietary approaches to control his multiple sclerosis. This led to an interest in Integrative Medicine and he did a two-year Fellowship in this area at the College of Medicine, Arizona University.

Sun. 9 AM

 

 

Dr Robert Zivadinov will speak on neurovascular aspects of Alzheimer's disease. Dr Zivadinov who has an MD and PhD is a Professor of Neurology and is the Director of the University of Buffalo's Neuroimaging Analysis Center in Buffalo, New York. He has a large number of publications on a variety of neurodegenerative diseases, including multiple sclerosis.

Sun. 10 AM

 

 

Dr Gordon Hasick will speak on speak on specialized chiropractic techniques for headache resolution. Dr Hasick has a Doctorate in Chiropractic and is at the Britannia Clinic, Calgary, Alberta. He is a Board-Certified Instructor of NUCCA Chiropractic. NUCCA chiropracty involves gentle manipulations of the upper cervical region. One area that NUCCA manipulations influence is the vertebral venous plexus connecting the cranial venous return to the vertebral veins.

Sun. 11 AM

 

 

Kerri Cassidy is a CCSVI patient advocate from Australia and will speak to experiences of Australians with multiple sclerosis and CCSVI Australia's advocacy to support neurovascular research.

Sun. 1 PM

 

 

Dr Helen Kavnoudias will give a presentation on the randomized, double-blinded, angioplasty research trial on multiple sclerosis being conducted at the Alfred Hospital. She will give an overview of how the study came about, the preliminary findings and thoughts on improving study design and measuring outcomes. Dr Kavnoudias has a PhD and is a Clinical Trials Specialist. She is the Director of the Radiology Research Group at the Alfred Hospital, Melbourne, Australia

Sun. 1:30 PM

 

 

 

Dr William Shaw will speak on biochemical aspects and interventions in Alzheimer's disease. Dr Shaw has a PhD and is Board-Certified in the fields of Clinical Chemistry and Toxicology. He is the author of "Biological Treatments for Autism and PDD" as well as "Autism: Beyond the Basics". He is very interested in the complex interactions between genes and the environment that affect our metabolism. He is the founder of the Great Plains Laboratory, Lenexa, Kansas.




Sun. 2:30 PM

 

 

 

 

Dr Teri Jaklin will speak on how new medical perspectives are creating ways to turn multiple sclerosis into a manageable disease. Dr Jaklin has a Doctorate in Naturopathic Medicine and is a certified Functional Medicine Practitioner. She is the founder of the Waterdown Clinic of Naturopathic Medicine in Waterdown, Ontario.

Sun. 3:45 PM

 

 

Announcements; Conference closing

Sun. 4:45 PM
THANK YOU FOR ATTENDING! You can still buy the DVD set of all sessions, which will be sent approximately 8-10 weeks after the conference.
We are delighted to have made two major announcements at this conference:
1) Our name is now the Canadian Neurovascular Health Society.
2) Our conference in 2015 will be held in Vancouver, BC!

The  Canadian Neurovascular Health Society is a Canadian registered charitable society formed in 2010 whose mandate is to continue to provide patients, physicians, medical policy makers, and the public at large with the latest in neurovascular research. All donations go towards bringing neurovascular researchers and patients together so everyone has the most current information available. Donations of $20 and more will receive a tax receipt for income tax purposes.
Thank you Saskatoon!

Where

Hilton Garden Inn
90 22nd Street East
Saskatoon, Saskatchewan S7K 3X6
Canada

Organizer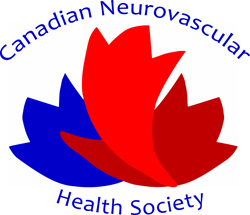 The Canadian Neurovascular Health Society is a registered volunteer driven, non-profit charitable society dedicated to improving the lives of Canadians affected by neurovascular conditions and diseases primarily through support, research and education. Our mandate is to serve as a resource for education and research for individuals with and at risk for neurovascular symptoms, their families and caregivers, government, the public at large, and medical and research communities.
We provide services through three primary methods: Providing Information and Support – to advance the awareness of neurovascular health to health care professionals and to champion neurovascular treatment; Research – to gather knowledge of neurovascular conditions; and Education – delivering educational forums.
We will provide Canadian Charitable receipts for amounts $20.00 and higher.
For further information, please visit us at http://cnhs.ca