Event Information
Refund Policy
Refunds up to 7 days before event
Eventbrite's fee is nonrefundable.
Learn about leading with humility in this peer learning event with Edgar Schein and Peter Schein.
About this Event
Engage with Professor Edgar Schein and Peter Schein in an intimate and interactive peer-learning session on Humble Leadership.
Today's complex work challenges require a new approach to leadership based on a certain adaptive here-and-now humility. Leading with humility involves admitting your dependency on team mates and reports who may be more knowledgeable than you and maintaining this humility when confronted with multifaceted problems.
In order to effectively manage such situations, managers and leaders must go beyond traditional transactional work relationships to getting to know their team mates and reports as persons. This provides the foundation for an environment where employees trust they can speak out about what is really going on.
In this event you will:
Understand the importance of going beyond formal work relationships towards more personized, open ones.
Practice here-and-now humility while jointly exploring each other's organizational issues.
Note: This is not a webinar. This is an interactive, peer learning event for managers, leaders and independent professionals. Edgar Schein and Peter Schein will be joining us during the latter half to answer questions and engage in the discussion.
Edgar Schein and Peter Schein
Edgar Schein is recognized as one of the most prominent psychologists in the field of organizational development. He is the Society of Sloan Fellows Professor of Management Emeritus at the MIT Sloan School of Management in Cambridge, Massachusetts, USA. He investigates organizational culture, process consultation, career dynamics, and organizational learning and change. He has authored 14 books.
Peter Schein is a strategy consultant in Silicon Valley, providing help to technology companies. He is co-founder of The Organizational Culture and Leadership Institute (OCLI) which is dedicated to advancing organizational leadership and design through a deeper understanding of organizational culture and career development.
Why should I attend?
For an opportunity to reflect on and share with others your experiences around leading with humility, resulting in critical new insights and understanding which goes beyond any webinar, article, or video.
To have a space for honest, candid discussions.
To learn new concepts in addition to best practices from other participants.
To expand your network of professionals from all over the world!
To engage with Professor Edgar Schein and Peter Schein, incredible thought leaders. Edgar Schein is the 'father' of organizational culture, world-renowned for his expertise and research in the field since the 1960s.
What happens in a CoachingOurselves peer-learning Event?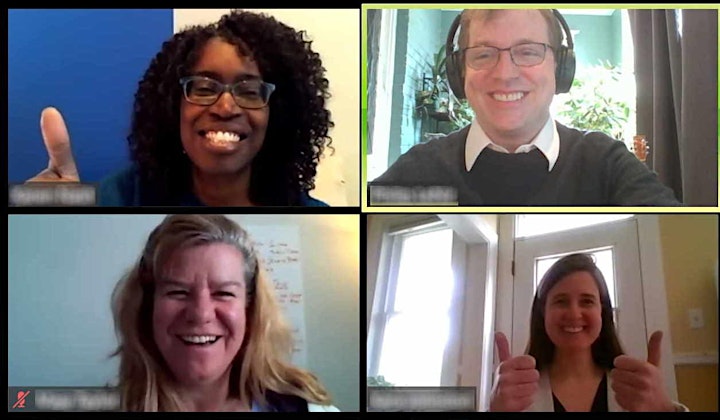 "It was great to meet people globally and share. Even though we are currently isolated, we are not alone."
"The beauty of this approach is that you provide the structure but it's also about what emerges each time."
"It gave me the time to reflect around the complexities of the themes we are currently dealing with."
The 2:30hr peer learning event has three segments:
Introductions and explanation (10 min)
Small group discussion guided by the CoachingOurselves module "Leading with Humility" in Zoom Breakout Rooms (95 min)
Q/A and ongoing discussion with Edgar Schein and Peter Schein (45+ min)
The CoachingOurselves module "Leading with Humility" will be provided to registered participants and used to guide the small group reflection and dialog.
How much does it cost?
85$ US early bird pricing (regular price 115$ US)
Date and Time
Location
Refund Policy
Refunds up to 7 days before event
Eventbrite's fee is nonrefundable.