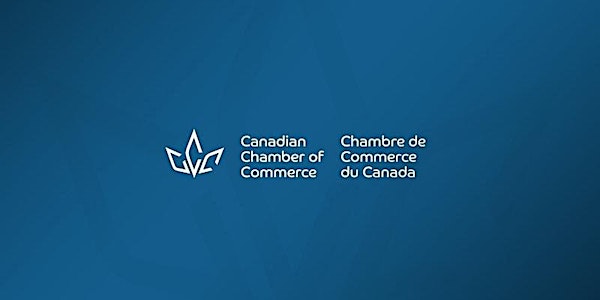 Leading with Trust, with Deloitte Canada
Leading with and rebuilding trust is not just a nice-to-have, it's a societal and business imperative.
By Canadian Chamber of Commerce
Date and time
Thu, Mar 18, 2021 10:00 AM - 11:00 AM PDT
About this event
Studies show that trust is currently eroding across all sectors of our society. People are seeking out peers and leaders for trusted guidance and opinion. Executives who embrace trust as a lens through which to make decisions regarding their people, their boards, and their impact on communities can create a more resilient, productive and thriving organization.
From vaccine hesitancy to cyber breaches and the future of work, trust is at the heart of every business but not always embedded as a lens when making key strategic decisions. . Embracing trust across the four dimensions: physical, financial, digital, emotional -- rebuilding it where it's broken, shore it up where it's strong, and using it in exchange with stakeholder groups, when a leap of faith is required -- is necessary to build confidence and hope for the future.
Taking the current vaccine hesitancy as an example, leaders can step up by building trust through the four dimensions:
Physical: network monitoring and communications on vaccine's safety and effectiveness
Financial: address business recovery considerations
Digital: Introduce and establish the digital health passport
Emotional: build up trust through messaging and community engagement
While managing priorities is challenging under ordinary circumstances, it is especially challenging in the current state of the world where disruptions are impacting all businesses and all aspects of life. Leaders can address challenges and meet the varying needs of stakeholders by leading with trust.
Nick Galletto
Partner, Deloitte Canada
Nick Galletto currently leads Deloitte's Future of Trust practice. Previous to this he was the Deloitte Global Cyber Risk leader, after leading Deloitte Cyber for the Americas and Canada. Nick has more than 30 years of experience in information technology, networking, systems management, and information security management. He is also skilled in the management, design, development, and implementation of cyber risk programs.
Nick specializes in helping business leaders understand and implement cyber risk strategies, maturing their overall security posture. Over the last few years his primary focus has been on helping clients strengthen trust with their key stakeholder communities with the development and implementation of cyber risk management solutions.
Fatima Laher
Global Lead Client Service Partner, Board Director, Deloitte Canada
A partner at Deloitte, Fatima is a board director of Deloitte Canada & Chile and also a lead global client service partner. She serves companies in technology and hospitality. Fatima has worked for more than 30 years in public practice, accumulating vast experience serving multinational public corporations, small and medium enterprises, and start-ups on matters related to Global Mobility, Directors, Taxation, Auditing, and Cross-Border issues. With in-depth Tax knowledge and her global tax innovation leader role, she has brought innovative solutions to the complex business challenges clients face.
Fatima is a thoughtful, empathetic leader who enjoys working with clients, helping to embed pragmatic solutions within their organization. She has been recognized as one of the top 10 female tax partners in Canada for four consecutive years and has won numerous client service recognition awards over the span of her career. She is a sought after speaker on the global stage and has published numerous thought leadership articles on topics of Tax, Cross Border Business issues and Global Mobility.
Fatima currently serves on the Board of Directors of Deloitte Canada and Chile, and co-chairs the finance, investment, and capital committee. She also leads the diversity and inclusion growth platform, being passionate about promoting women and racialized groups in Canada. She is a senior advisor to our Trust leadership team embedding Future of Trust in our Deloitte Business Offerings.
About the organizer
The Canadian Chamber of Commerce is Canada's largest and most activated business network — representing over 400 chambers of commerce and boards of trade and more than 200,000 business of all sizes, from all sectors of the economy and from every part of the country — to create the conditions for our collective success. The Canadian Chamber of Commerce is the undisputed champion and catalyst for the future of business success. From working with government on economy-friendly policy to providing services that inform commerce and enable trade, we give each of our members more of what they need to succeed: insight into markets, competitors and trends, influence over the decisions and policies that drive business success and impact on business and economic performance.