Description
Pleast note: This event is now SOLD OUT, and we will not be selling tickets at the door. We look forward to seeing you at our next event!
------
Men have an important role to play in reaching equality, and everyone benefits when they do.
Children with involved fathers are happier, healthier, and more successful. Couples who share responsibilities have stronger marriages. Diverse teams and companies produce better results. Leaning in is not just the right thing to do—it's the smart thing to do. When men lean in for equality, they win—and so does everyone else.
We're bringing together a panel of men who know the importance of women's empowerment, and are champions of equality within their organizations. We'll discuss everything from mentorship, career advancement, unconscious bias, navigating the workplace following the #MeToo movement, and how to bring men into the conversation.
#LeanInTogether
MODERATOR:
Andrea Bain, TV Host, Author & Podcaster, "Single Girl Problems"
PANELISTS:
Dan Barclay, CEO & Group Head, BMO Capital Markets
Philip Grosch, Consulting Partner, PwC
Dexter John, Executive Vice President, D. F. King
Jeff Perera, Founder, Higher Unlearning
Agenda
6:00pm Doors Open
6:00 - 7:00pm Registration & Networking
7:00 - 8:30pm Talk by Panel and Q & A
8:30 - 9:30pm Networking
Follow the event, and let others know you're coming, using #LeanInCanada on all your social media.
FAQs:
What does my registration include?
Registration includes one (1) drink ticket, appetizers, and event access.
What is the refund policy?
Upon receipt of registration and payment, Lean In Canada cannot issue refunds or credits for services already purchased. If you cannot make it to an event that you have already paid for, please feel free to send a friend or a colleague in your place.
Please read our media release statement:
RECORDING. By entering these premises of the Lean In Canada event, you agree that you have knowledge of and consent to direct and simultaneous awareness.
GRANT OF RIGHTS. You irrevocably and wholly grant to Lean In Canada the exclusive use of your name, voice, picture, and likeness as recorded on these premises in conjunction with this event. You also irrevocably and wholly grant to Lean In Canada the exclusive use of any statements and actions made by you as recorded on these premises in conjunction with this event. This grant of rights shall be effective throughout the world and in perpetuity.
USE BY LEAN IN CANADA. Lean In Canada may use any footage it obtains at this event for any purpose, including but not limited to live and recorded transmission, advertising, promotion, sale, and transfer, in all media now known or hereafter devised throughout the universe and in perpetuity.
You agree you have been fully informed of your consent, waiver of liability, and release before participating in the Lean In Canada event.
Thank you to our sponsors!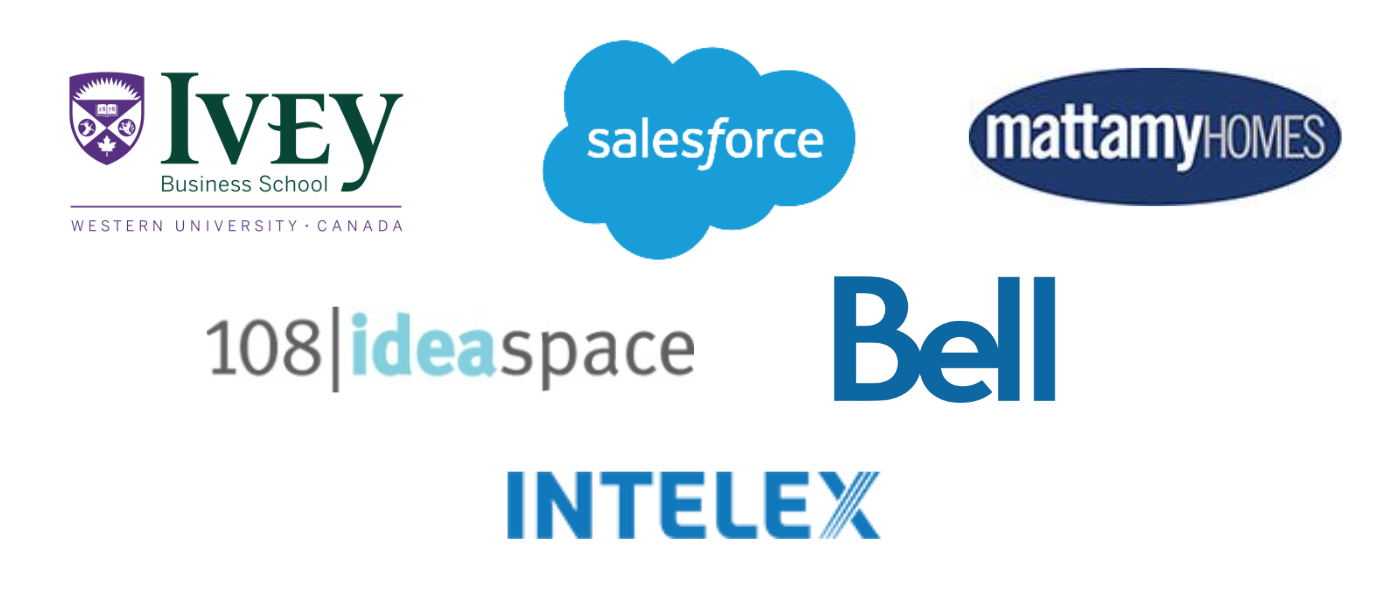 Event Sponsor: