Description
Join us in conversation with women and men who are leaders in their respective industries to discuss how we can promote gender-diverse leadership and move closer towards equal access to opportunity for everyone.
Experience an interactive conversation with ample time for attendees to ask their questions to the panel - you will leave inspired to join in the conversation and actions to move the needle towards equal access to opportunity for all.
This is our most popular event of the year, so make sure to get your ticket early!
Speakers:
Katy Fairley - VP Business Development, Kinetic Construction Ltd.
Katy Fairley is Vice-President, Business Development for Kinetic Construction Ltd., a diversified general
contractor and construction manager with three offices in southern BC and annual revenue in excess of
$100 million. A proud millennial, Katy is a shareholder, Director and Corporate Secretary for the Kinetic
group of companies. In addition to her role at Kinetic, Katy serves as a director on the Boards for the Canadian Construction Association, the Vancouver Regional Construction Association (VRCA) and BC Epilepsy Society.
A passionate advocate for increasing female participation in the construction industry, Katy founded "Women in Construction (WiC)" on Vancouver Island in 2013. She is a recipient of the "Outstanding Woman in Construction Award" from the VRCA.
Miranda Lam - Litigation Partner at McCarthy Tetrault
A partner in McCarthy Tétrault's Litigation group, retail sector lead of the firm's national Retail & Consumer Markets Group, and a core member of the mining litigation and technology groups, Miranda resolves complex disputes and is a highly regarded trusted business advisor to private and public enterprises. A skilled litigator recognized by independent legal ranking publications such as Chambers Canada, Benchmark Canada and Best Lawyers, she is also known for her strategic thinking and business-oriented problem-solving approach to all disputes.
Miranda was named Business in Vancouver's Top 40 Under 40 in 2013, the Association of Women in Finance "Rising Star" PEAK award recipient in 2014, the National Asia Pacific American Bar Association "Best Lawyers Under 40" in 2015, and a Lexpert Leading Lawyer under 40 in 2017. In 2018, Vancouver Magazine named her to its annual "Power 50" list of influential people in British Columbia. A frequent speaker on diversity and community leadership, she is currently the Chair of the Vancouver Foundation, Canada's largest community foundation.
Greg Bell - VP, Software Development at Hootsuite
Greg Bell is VP, Software Development at Hootsuite with responsibility for global software development. He is a passionate leader and technologist with 15 years of experience bringing innovative software products to market.
Previous to joining Hootsuite, Greg was the CTO of Medeo, a Vancouver based tele-health company as well the founder and CEO of Reverb Software, a successful software consulting company that built custom web-based enterprise software for the healthcare and pharmaceutical industries.
Raymond To - Co-Founder, GO Recruitment

Raymond To, B.Sc, MBA, CPA CMA is an award-winning Recruiter, HR advisor and angel investor of 26 years. As the Founder and managing partner of Go Recruitment and Go Futures HR, he and his gender diverse team have helped scale many tech companies here in Vancouver. Throughout his career, he has invested in many start-ups with modest success with the acquisitions of Mobidia by App Annie and In Motion Technologies by Sierra Wireless as the 2 he is most notable for. Currently, he is an investor of LifeBooster and Inetco. Throughout his career, he has been a big supporter of social enterprises via Social Venture Partners and also been hands-on helping organizations like Dress for Success and the Equity Giving Committee of Science World. The topic of Gender Diversity is near and dear to his heart having been mentored by a strong and accomplished female Manager when he started in recruiting. Today, he thinks opportunities for gender diversity are enormous as he sees his daughter enter the STEM industry as a Research Scientist for Abcellera but he sees diversity still as a work in progress. He is currently building a start-up that he hopes will replace the need for recruiters using a blend of digital and "organic" assessments for talent.
Agenda:
6PM Doors Open / Registration
6:30PM Speaker Panel Begins
7:30PM Q&A from the Audience
8 - 8:30PM Mingling
LEAN IN TOGETHER
If you have always wanted to be a part of a diverse network of inspiring, supportive women, you're in the right place. Lean In is a community of professional women empowering each other to build purposeful and fulfilling careers. Sign up for our mailing list to be up to date on our monthly events and socials.
Help us share the Lean In Canada cause with your social media platforms:
#LeanInTogether #LeanInVancouver #WomenEmpoweringWomen #StrongerTogether
Facebook: https://www.facebook.com/leanincanada/
LinkedIn | Instagram/Twitter: @leanincanada
THANK YOU TO OUR SPONSORS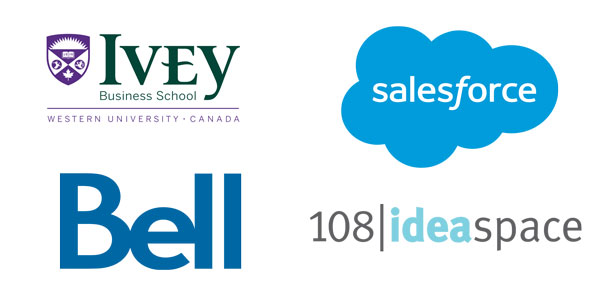 THANK YOU TO OUR MEDIA SPONSOR

FAQs
What does my registration include?
Registration includes appetizers and event access.
What is the refund policy?
Upon receipt of registration and payment, Lean In Canada cannot issue refunds or credits for services already purchased. If you cannot make it to an event that you have already paid for, please feel free to send a friend or a colleague in your place.

Please read our media release statement:
RECORDING. By entering these premises of the Lean In Canada event, you agree that you have knowledge of and consent to direct and simultaneous awareness.
GRANT OF RIGHTS. You irrevocably and wholly grant to Lean In Canada the exclusive use of your name, voice, picture, and likeness as recorded on these premises in conjunction with this event. You also irrevocably and wholly grant to Lean In Canada the exclusive use of any statements and actions made by you as recorded on these premises in conjunction with this event. This grant of rights shall be effective throughout the world and in perpetuity.
USE BY LEAN IN CANADA. Lean In Canada may use any footage it obtains at this event for any purpose, including but not limited to live and recorded transmission, advertising, promotion, sale, and transfer, in all media now known or hereafter devised throughout the universe and in perpetuity.
You agree you have been fully informed of your consent, waiver of liability, and release before participating in the Lean In Canada event.