Description
Ideal Participant: Project Managers, Product Managers, Producers, Coordinators, Operations focused individuals or Entrepreneurs. If your role is to herd cats or if you're trying to create a new product/service of value, you will get something out of this workshop. If you're frustrated by the outcomes of the projects you work on, you're welcome to come learn an alternative approach.
Key Benefits to Participating:
Google "why startups fail" and there will be commonality among the various articles. Lean Startup teaches us how to stop wasting time on things that ultimately won't deliver value. If you are an Entrepreneur, come learn how Hyper Hippo is benefitting from Lean Project Management and how you can apply the same methods in your own startup.
The tech workforce can benefit by learning early where our strategies are wrong. No one wants to waste time working on projects that no one values. Learn how to organize your teams to focus on outcomes rather than output.
This workshop will cover how to move from a traditional scrum process to a modern agile approach that is based on Lean Startup principles. Move beyond managing scope, schedule, cost and learn how to apply Lean Startup methods to help teams make better project decisions.
Topics covered will include:
Where Lean differs from Waterfall and Scrum

Why Hyper Hippo adopted Lean Startup based project management

How to implement Lean project management into any startup

Lessons learned from implementing Lean Startup at Hyper Hippo

A goal of the workshop is for attendees to learn something they can use to accelerate applying Lean Methods in their own projects. Email Michael in advance with any requests for topics/outcomes you would like from the workshop:
lean@hyperhippo.ca
After the presentation, you will have time to eat some pizza and ask Michael some questions.
A little bit about the presenter: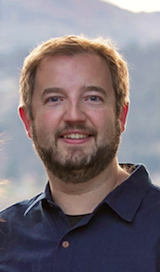 Michael Ratch is a certified Project Management Professional (PMP) and Scrum Master (CSM) with over 16 years experience managing projects of all shapes and sizes. As Operations Manager, Michael is working with Kelowna-based game studio Hyper Hippo to change the way games are made.
This event is brought to you by Accelerate Okanagan.