LEAN SIX SIGMA GREEN BELT - 6 classes starting Sat, Feb 11

Saturday, 11 February 2017 from 9:30 AM to 4:30 PM (EST)
Event Details
ASME Ontario Section is proud to invite you to take Lean Six Sigma Green Belt with Change Management course, offered by YDelay Inc.
The program is setup for individuals who desire to successfully bring change in an organization from process improvement perspective. You will learn:
- Essentials of Human Behavior and Critical Thinking when implementing change
- Industry's most powerful process improvement methodology and tools, Lean Six Sigma
- Consulting on a real life project with Hands-On Coaching
- Project Management / Implementation
Quick Fasts:
$750K of savings in every 2016 class
1,000+ successful Certified LSS graduates since 2010
4 Qualified Industry Instructors
Coaching: Online theoretical module, In-class experiential and Coaching approach
Industry's Highest Value Add for the Price
Benefits:
• Receive a Lean Six Sigma Green Belt certification authorized by a certified Black Belt Instructor

Testimonials
"I am applying a lot at work based on the learnings from your class - it has allowed me to transition nicely into my new role as a continuous improvement specialist. My learning curve wasn't as steep because of what I gained from your classes. I've really benefitted from it and I hope to implement some of the things I learned from your class into the next Kaizen that I get to do." M. Khan
"The workshop was extremely helpful. Just this week I did a presentation for the President and Directors in our organization on a new material handling system that we want to bring in. I really benefitted from the practical consulting project we did and the way the facilitators provided critical feedback on "Presenting to executives". I listened to a lot of the comments you gave to my group and to others, especially on how to effectively communicate with non-engineers, and also how to make sure we are ready for the technical individuals. It's something you don't really realize until one is put on the spot. Thank you for the opportunity!" J. Carlos Diego
View other testimonials online at www.ydelay.com
Class Policy
 Minimum number of student to run class is 30
Drop policies
Please see the policy on www.ydelay.com under the Registration Cancellation Policy in the Course Page
---
Class Schedule
---
Day 1: Sat, Feb 11, 2017 9:30 AM 4:30 PM 
Intro, Lean, Project Assignment, Change Management
---
Day 2 Sat, Feb 25, 2017 9:30 AM 4:30 PM
Six Sigma – Define, Measure
---
Day 3 Sat, Mar 4, 2017 9:30 AM 4:30 PM
Six Sigma – Measure, Analyse
---
Day 4 Sat, Mar 11, 2017 9:30 AM 4:30 PM
Six Sigma – Analyse, Improve
---
Day 5 Sat, Mar 18, 2017 9:30 AM 4:30 PM
Six Sigma – Improve, Lean and Control
---
Day 6 Sat, Mar 25, 2017 9:30 AM 4:30 PM
Final Presentations and Examination
---
Outline
CHANGE MANAGEMENT & VALUE CREATION
Change Management: People Skills

Introduction on human behaviour at work and how to overcome resistance when executing projects

Value Creation

Modern organizations, Start-ups, and market disruption – how human capital and design are essential to assure the "right things" are being done to be a successful organization
LEAN
Lean Six Sigma, Wastes, Value Add, Customer and Continuous Improvement Culture

Flow

Work standards - Cycle Time & Takt Time

Line Balancing

5S

Process Mapping, SIPOC

Pull & Push S

ystems

Value Stream Mapping (VSM)

Root Cause Analysis

Kaizen - 10 Step Approach + Example

Total Productive Maintenance (TPM)
SIX SIGMA
Define
Understanding Six Sigma

Six Sigma Fundamentals and Application

Selecting Projects

Define tools - VOC, CTQ
Measure
Measure Intro

Six Sigma Statistics

Measurement System Analysis

Process capability

Measure tools

Wrap Up and Action Item (case studies, examples, quiz, game)
Analyse
Analyse Intro

Process Statistics

Hypothesis Testing and Application

Hypothesis Testing Normal Data & Non-Normal

Wrap Up and Action Item (case studies, examples, quiz, game)
Improve
Improve Intro

Process Modeling Regression

Advanced Process Modeling

Designing Experiments

Wrap Up and Action Item (case studies, examples, quiz, game)
Control
Control Intro.

Advanced experiments

Capability Analysis

Lean Controls

Defect Controls

Statistical Process Control

Six Sigma Control  Plans

Wrap Up and Action Item (case studies, examples, quiz, game)
Additional Course Items
Online quizzes and midterm test

Final Certification Exam

Consulting Project Completion & Final Presentation

In class activities and coaching 
---
Instructors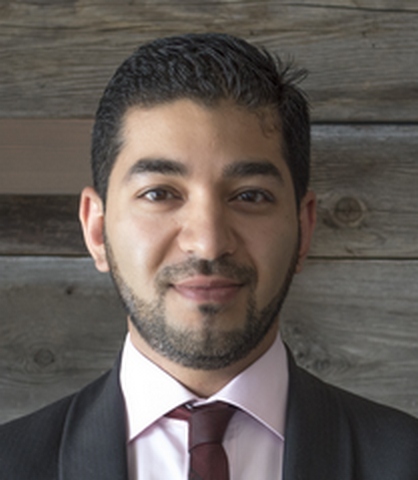 • B.ENG, Industrial Engineer
 • Lean Six Sigma Facilitator
 • Certified Management Coach
---
• B.ENG, Mechanical Engineering, MSc. Statistics
• Lean Six Sigma Black Belt
• Senior Facilitator and Entrepreneur
---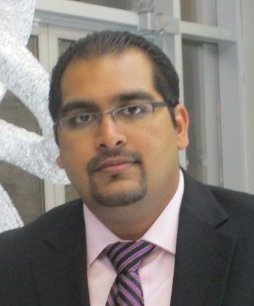 • B.ENG, Industrial Engineer
• Lean Six Sigma Facilitator
• Lean Project Executioner
---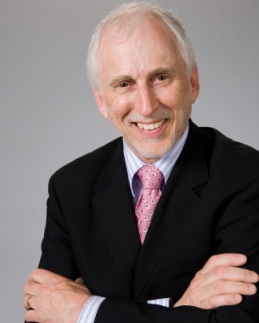 • Executive coach with a medical background and an interest in neuroscience
• Senior Facilitator
• Change Management
---
When & Where

Earth Sciences Centre
5 Bancroft Ave
Room 4001
Toronto, ON M5S 3J1
Canada

Saturday, 11 February 2017 from 9:30 AM to 4:30 PM (EST)
Add to my calendar
Organizer
Welcome!
Welcome to the Ontario section of the American Society of Mechanical Engineers. Please bookmark this site and visit often. New information is added frequently.
You can volunteer in any capacity. Even if you can contribute only one hour a week, we would be grateful for your time.  Meetings and events are open to all members.  
Consider getting involved with the Executive Committee? 
Complete your application
https://asmeontariogetinvolved.eventbrite.ca
Stay Connected! 
Do you want to know latest events and news from ASME Ontario Section.
Join our LinkedIn group and Facebook group
ASME Ontario Section
"Discover your passion"