Lean Startup Day @MaRSDD Dec. 10/11
When and where
Location
MaRS Discovery District 101 College Street auditorium/Phase 2 Toronto, ON M5G 1L7 Canada
Refund Policy
Contact the organizer to request a refund.
Description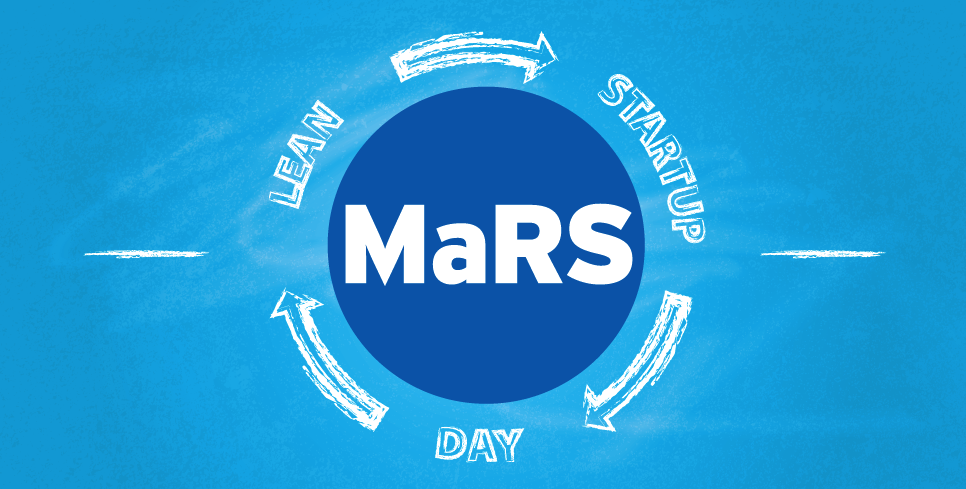 Register now for the third annual Lean Startup Day @ MaRSDD!
For the third year, MaRS is the livestream host of the Lean Startup Conference from San Francisco, in partnership with our friends at OK GROW!
Join us on Wednesday, December 10th and Thursday, December 11th for two full days of programming. Since the conference begins at 12 noon EST, we will host 'lean programming' from 9am - noon, consisting of a keynote, panel and workshop on Day 1.

Agenda:
Day 1: Wednesday, December 10, 2014
Location: MaRS Auditorium; 9:00 a.m. – 4:45 p.m. (approx.)

MaRS Phase II, Multi Purpose Room; 4:45 p.m. onward
9:00 a.m. Welcome and introduction
9:10 a.m. Opening keynote, Michael Hofweller, Director of Business Development, OK GROW!
9:45 a.m. Special guest presentation from Colin Heilbut of CrowdSolve

10:00 a.m. Business model canvas workshop, Nathan Monk, Senior Strategist, ICT Venture Services, MaRS
11:00 a.m. Panel Discussion
12:00 p.m. Livestream of conference begins
9:00 p.m. Livestream ends
Day 2: Thursday, December 11, 2014
Location: MaRS Phase II; Multi Purpose Room
11:45 a.m. Welcome and introduction
12:00 p.m. Livestream of conference begins
9:00 p.m. Livestream ends
Click here to see photos from 2013's Lean Startup Day

Click here to see photos from 2012's Lean Startup Day

About the Lean Startup Conference
On December 10-11, the biggest names in the Lean Startup world, plus dozens of terrific speakers you don't know with must-hear advice, and more than a thousand entrepreneurs will gather at The Lean Startup Conference in San Francisco. MaRS was named an official simulcast partner for Toronto and will stream the entire conference.

Brimming with founder stories you've never heard, fresh case studies and in-depth expert advice you can use immediately, the conference delivers advanced lessons in entrepreneurship.
Whether you're new to Lean Startup methods or have been putting these practices to use in your organization, this event promises to educate and inform. The Lean Startup Conference brings together leaders from startups, Fortune 500 companies, government agencies and non-profit organizations to share lessons for building innovative lean organizations. More than 70 entrepreneurs will share their first-hand experiences, including:
Eric Ries, author of The Lean Startup

Steve Blank, serial entrepreneur, author, lecturer at Stanford

Ben Horowitz of Andreesen Horowitz

Cory Nelson of GE

Cindy Alvarz of Microsoft

Aditya Agarwal of Dropbox

Hugh Molotsi fo Intuit

Jim Kalbach of Citrix
"Lean Startup isn't about being cheap but is about being less wasteful and still doing things that are big."
—Eric Ries
To learn more about the conference and its speakers, visit The Lean Startup Conference at http://leanstartup.co/. Read about the Lean Startup movement and principles:http://theleanstartup.com/book.
About our partner, OK Grow!

OK GROW! is a group of Toronto's best founders, makers and designers that have come together to build incredible web and mobile apps for disruptive startups and forward thinking enterprises. Have an idea? Drop us a line here hello@okgrow.com