How to Attract Clients, Influence People, and Lead Anyone to Your Side in Minutes! | Charisma, Confidence, Self-Esteem, Leadership, Boss
About this event
THE MAAXIMUM METHOD
The only system in the world that gives you the NO BS in-field, tried, tested, and fail-proof truth of "How to Attract, Influence, and Lead Anyone You've Just Met, in Minutes!"
LEARN The Maaximum Method
The most powerful system in the world that "reverse engineers" the truth behind how to attract, influence, persuade, and close anyone you've just met, on the spot; on the phone or in person, in life, love, and in business.
The Maaximum Method (TMM) was developed by Omar Khan aka Maax, who is a real pioneer in the area of cold attraction, influence, leadership, and peak performance. It is the result of his years of in-field experience in all sorts of tough environments, learning how to stand out amongst the rest and convert strangers into followers, fans, lovers, and clients in the shortest amount of time. He has a legendary track record that precedes him and has helped 1000s globally to Maaximize their Game and their Life. He has been featured in the National Post newspaper and a few Canadian morning radio shows.
It was during the pandemic that he decided to leave the coaching space for some time to rebrand himself and to reinvent his system. Now he is back with The Most Powerful Version of TMM that he initially developed in the mid-2000s, and will be Teaching it via Webinars on Zoom. Now calibrated for "new" triggers that attract and influence people today. NOT KNOWING these new triggers will prevent you from attracting who and what you want. Know them and you will be able to attract, influence, and lead the masses.
"Very thought-provoking ways to overcome barriers in communication. Would definitely attend the next one." ~ ZKYLEARNSTHEROPE
"Now I know how to improve myself to get other people to like me." ~ MICHAELSD
So what are you waiting for? JOIN my webinar now!
R E G I S T E R N O W !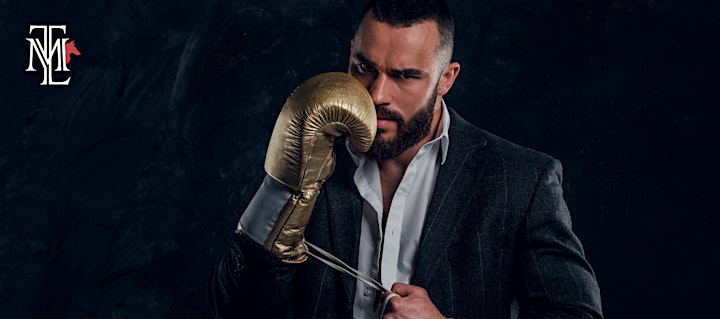 During this ZOOM webinar, you will learn:
How to develop unstoppable self-confidence and a solid "inner game" – the first thing you MUST develop is the mindset to get anything you want and whomever you want, within a few days.
How to introduce yourself to someone you are trying to attract or influence, in such a way that you will instantly spark a fire in their belly for you, in seconds!
How to trigger REAL and RAW attraction in beautiful women for you, in minutes, using your body and voice (verbal patterns, manipulating your tonal shifts, and vocal projection).
How to instantly telegraph high survival value and social status, simply using your words and non-verbal communication to others, when you first enter into social interaction. This is very important as people only want to associate and align themselves with those that have equal or higher status than them. They'll judge you base on this as soon as you enter a social interaction with them, in person or on the phone.
How to know if someone is "legitimately" attracted to you vs. is just giving you lip service. This is done by testing for Compliance Signals. I will teach you the 4 Critical Compliance Tests you need to conduct when interacting with someone to know if they are worth pursuing. These are certain tell-tale signs that someone is giving you the "Greenlight" to move the interaction, seduction, or sale forward. No coach, coaching program, or system in the world addresses this except for TMM.
The fundamentals of how to be charismatic, magnetizing, and polarizing. You need to be someone who rubs people in both the right and wrong way if you want them to respect you and be drawn to you.
How to hold court in a group. Command attention, respect, and loyalty from others using this ONE thing.
The importance of being assertive and taking charge, and how to properly exhibit these traits in such a way that it attracts others rather than repels them.
The importance of breaking rapport and having an attitude of "indifference" in getting others to go crazy for you.
How to negotiate deals like a Boss, get someone to capitalize on their attraction or interest in you, your idea, or vision, within minutes, with 0% resistance using this ONE fail-proof closing strategy.
How to cold close anyone on you, your ideas or vision, within minutes, in the toughest environments, in person or on the phone.
How to handle objections like a Boss.
And much more…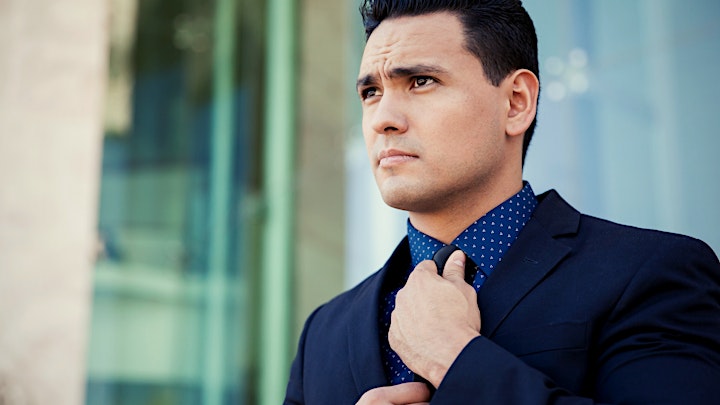 REMEMBER, If you want to become an Alpha male, attract, influence, and lead others to want to join forces with you, then you need to cultivate:
A "certain" Alpha mindset
Specific non-verbal mannerisms
Specific verbal and behavioral patterns.
It has nothing to do with having a good job, being educated, or having a nice car.
If that was true, you would not be spending your time and energy reading my webinar page, and instead would be in the company of beautiful women, would have others look up to you and respect you, and want to invest in you or your message. However we both know that that's not your reality, is it? That's why you have decided to check my page out. Well, I'm glad you're finally being honest with yourself, that's when change happens.
I want to let you know that I'm here for you and will change your GAME and your LIFE. Let me show you the "NO BS" truth about how to transform yourself from an average, shy, beta male into a real Alpha male and take your game to the maax so that you can attract, influence, and lead anyone, in any environment, leaving the competition in the dust.
MARK YOUR CALENDARS AND SIGN UP NOW
FOR MY GROUNDBREAKING WEBINAR via Zoom
on Jan 22nd, 2022 at 1:00-2:30 pm.
(GMT-4:00) Eastern Time (US and Canada)
LIMITED SLOTS ONLY! See you there!