Description
WHAT IF EVERYTHING YOU THOUGHT YOU KNEW ABOUT DIETING WAS DEAD WRONG?
Despite dedicated dieting you aren't losing weight. You know intellectually that fad diets, counting calories & practically living at the gym are not sustainable for permanent weight loss - yet you've been blaming yourself. But the truth is that the commercial diet industry set you up for failure from the start. Far too many of the recommendations you are getting from diet gurus, are not by design long term strategies. The Delish Diet approach is the anti thesis to that. If you are ready to get off the diet cycle & instead adopt a way of life that allows you to lose weight as a natural good side effect of becoming the healthiest version of yourself possible, then you are in the right place. If you are done with wishful thinking & quick fixes - ready and committed to do what it takes to get permanent results - then this is the answer you've been looking for!

STOP! You don't need to…
count calories, carbs, protein or fat grams

swallow diet pills, protein bars or shakes

starve or deprive yourself

exercise yourself to death
About Sherry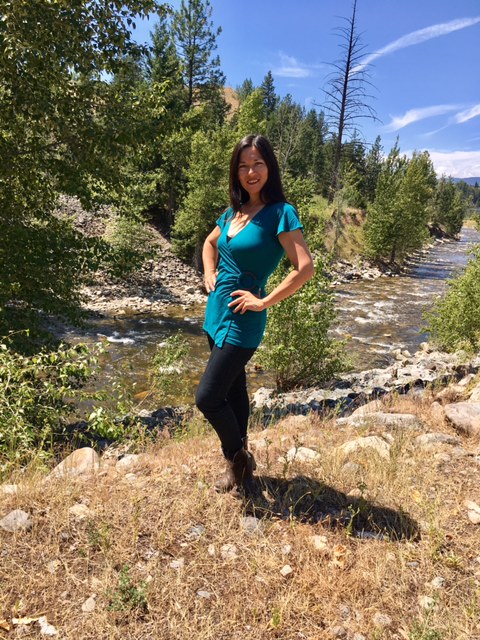 Sherry Rothwell RHN, is a natural weight loss mentor, registered holistic nutritionist and nutrition instructor at the Canadian School of Natural Nutrition. Despite eating a healthy whole foods diet - she gained 21 lbs in less than 2 months! Sherry had to rethink everything she thought she knew to solve the mystery of why she suddenly found herself tipping the scales at 176 lbs on a 5'4" frame. Sherry will show you how you too can put pleasure back on the table with her deprivation free approach to permanent weight loss. You'll be relieved to know that Sherry is not one of those 'make it look easy' fitness junkies or 'always been skinny chicks' who can't figure out why you just can't stick with counting calories or an exercise routine - she actually used to be obese! You'll love learning how she lost more than 12 dress sizes - without giving up decadently rich, sweet & creamy comfort foods. Sherry will show you how you too can eat like a queen - without putting on a pound!
Come find out how and why it works and how you can use the Delish Diet approach to lose weight naturally and permanently.

How the event works....

I will begin the night by sharing my story of how I lost 12 dress sizes and maintained my results for 5+ years while eating more luxuriously rich, sweet creamy comfort foods than ever!
Next I will explain how the diet works so that you can be sure that it will work for you too!
After that we will take a quick break and taste test just some of the rich, sweet creamy comfort foods that you can eat on the Delish Diet without putting on a pound!
I will share with you how you can learn more and then we will close with group coaching to answer any questions you might have.
Sherry's work has been featured on numerous tele-summits including The Holistic Weight Loss World Summit alongside famous health guru's like David Wolfe, Donna Gates, and Dr. Gabriel Cousens.

Here is what the Delish Diet is NOT…
A fad diet

Atkins

Low carb

Low fat

High protein

Keto

Paleo
But you can bet it sure IS….
Simple

Natural

Affordable

Accessible

Sustainable


Intuitive



Join us and invite a friend but make sure they register so that I know how many treats to make!


I can host 12 people in total, so grab a seat right away!
For more info.....
www.NutritionWisdom.ca
support@nutritionwisdom.ca
https://www.facebook.com/pg/NutritionWisdom.ca