Learn How to Pitch Research Ideas to Funding Agencies, Investors, and Beyon...
Event Information
Location
MCE FounderSpace
Memorial Engineering Building (EN3075)
Memorial Centre for Entrepreneurship
St. John's, Newfoundland A1B 3X9
Canada
Description
The Technology Transfer and Commercialization Office (TTCO) and MCE have partnered to offer this workshop facilitated by Harvard lecturer, Permjot Valia.
This workshop is for those who are looking to gain the skill of pitching research ideas to funding agencies, industry partners, and other investors! It will help faculty members, graduate students, and other university researchers to focus on getting to the core message of their work and the change they want to create through their research activities.
In this highly immersive and engaging 90-minute workshop, participants will be walked through what funders and investors look for in research and how to bring together a compelling pitch around your area of expertise. Pitching is often thought of as a sales skill needed to raise funds or close a sales agreement. While this may be true in many instances, pitching, in its true sense is about being able to distill a complicated message into something powerful and easily understood by a large number of people. And it is about that message inspiring a call to action. That call could be to join your project, or to fund it, or to agree to trial it.
To join the workshop remotely join us here at 6:30 pm: https://bluejeans.com/608696950. A video of the event will be available after the event for viewing.
This is also a great opportunity for Graduate Students to get ready for the Mel Woodward Cup!
Facilitator:
Permjot Valia works with university researchers helping them refine and develop their messages. This year he was selected once again to work with US AID Saving Lives at Birth. In this role, he works with university researchers around the world to help them develop a short pitch that they will deliver to not-for-profit investors in Washington. An Economist by background, Permjot is the Founder & CEO of MentorCamp, Co-founder of Flight and Partners Ltd. (a UK based FCA authorized fund).
He is also an Angel Investor, having invested in over 30 startups in four countries (Canada, UK, South Africa and the US). In the past 12 months, three of the companies in which Permjot invested were bought for a significant premium. And the three companies were based on three continents, reflecting the global nature of his work. Permjot also serves on the board of several companies including as Chair of 4Deep, a company spun out of university research, as Chair of Wooshii.com, and as a Director at Bluelight Analytics and Flight and Partners. In addition, Permjot has been nominated by TechCrunch as "one of the best mentors to startups in Europe" and as "one of the very best pitch trainers in the world." He regularly leverages and mobilizes his business connections from around the world to bring them to a region or entrepreneurial companies requiring startup expertise. He lectures globally about Strategy, Business Modelling, Investing and Sales and has been invited to lecture at such world-class institutions as Harvard University and South Bank University in London.
Permjot lives in Halifax and enjoys classical music and travel. He is passionate about contributing to the region's economic development and success. He is actively involved in the Stephen Lawrence Charitable Trust.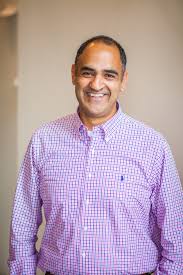 Date and Time
Location
MCE FounderSpace
Memorial Engineering Building (EN3075)
Memorial Centre for Entrepreneurship
St. John's, Newfoundland A1B 3X9
Canada