Description
The first field specific info-session of the year will be held on Saturday the 29th of April, 2017. Join us for an educational Saturday to get career advice and meet with our subject matter experts. If you are looking for a place to start? Check out our Program and Courses to see what we have to offer.
Our upcoming info-session details are given below
Click the "register for info-session" button to register. Please note that you can only sign up for one session per morning.
This is where you can meet experts and get an instant opinion about your career. Learn more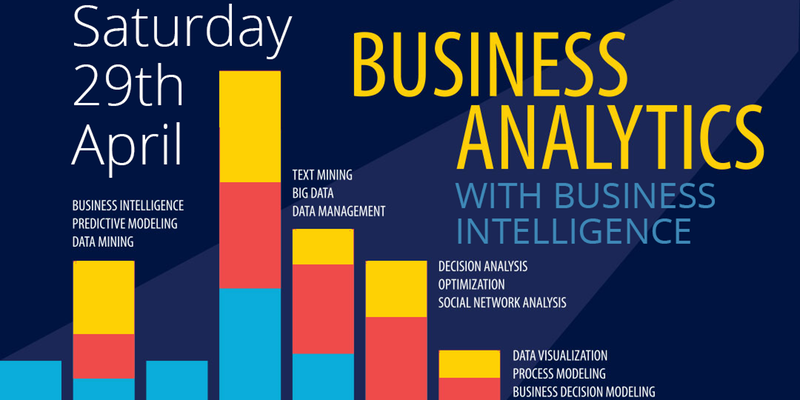 Business Intelligence and Data Analytics is the next big thing that is already starting to transform businesses and their ability to compete by helping them make smarter decisions. Microsoft has been delivering a competitive and an expanding set of BI and analytics capabilities with SQL Server at the core of the solution that is set to lead the market. It is then, no coincidence that demand for skilled SQL BI developers has been growing exponentially.


Details

Venue : Montreal College of Information Technology Campus
Time : 01 :00 PM
Date : 29th April 2017

Event Schedule

Introduction to instructors and mentorship programs
Power Business Intelligence
Fundamentals of Business Intelligence
How you can break into the field
Jobs and opportunities
Prerequsits
Enrollment & Finance options
Question time
Career advice
Refreshments

Domain Leaders

Parminder Jit Singh | Luri Ludkevitch | Gregory Shinder
Who should do this program


Anyone looking to have a career in Business Intelligence requires knowledge and skills from an extremely diverse set of fields: mathematics, statistics, economics, econometrics, IT, marketing, finance, HR, domain knowledge and of course, a set of software tools. This means that while almost anyone with an interest in numbers can get in, everyone needs some sort of training. Business Intelligence and Data Analytics is not so much about tools or technologies, it is a way of thinking that allows the use of knowledge, tools and technologies to extract valuable insights from data.
What will you learn?
Improve decision-making capabilities and business performance using Data Analytics to make better business calls. This course gives you an opportunity to analyze complex data sets, work with popular data tool sets, and structures for taking spontaneous business orders for leading companies in the market
---
---