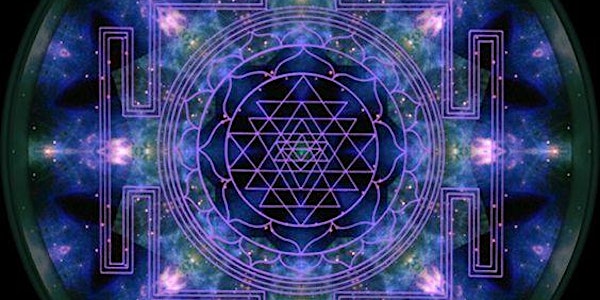 Learn to draw the Sri Yantra
Fulfill your Wishes and Desires Drawing the Sri Yantra!
Date and time
Sun, Jun 11, 2023 11:00 AM - 3:00 PM PDT
Refund Policy
Contact the organizer to request a refund.
Eventbrite's fee is nonrefundable.
About this event
The Sri Yantra is an ancient mandala, a Sacred Geometric pattern used for meditation and the expansion of consciousness. This sophisticated diagram draws on thousands years of Hindu mysticism and is known to have profound cosmological significance. This powerful Yantra is considered a form of spiritual technology and has the ability to transform your reality.
"Sri Yantra" means "Instrument for Wealth". This ancient and precise mandala is said to have the ability to focus the energy of your meditation and make your wishes and desires come true. Come find out how!
Benefits of meditating with (drawing) the Sri Yantra include:
* Amplifies your self-awareness & illuminates a clear path to your inner self.
* Opens you to the people and wisdom that will help you attain your dreams.
* Magnetizes your ablility to attract that which you desire.
* Clears negative energy and blocks that sabotage your prosperity.
* Supports unlimited access to your highest potential.
You will create your own personalized Sri Yantra for powerful psychic activation infused with intention and positive creative vibrations! This is a meditation tool that when worked with daily will change your life.
We will begin with a brief overview of the potency of this magnificent meditation tool, but the class will mostly focus on drawing and technique.
You will need an 11"x14" drawing pad of paper, a compass that opens to 5 1/4" wide, a ruler and a small eraser for erasing detailed fine lines.
*please note that 8.5x11" paper will not work for this excersize!
*Nadi Hana is an artist, teacher and geometrist sharing the esoteric and metaphysical teachings of Sacred Geometry on multiple platforms. She hosts on-line drawing workshops, classes and private sessions. Her offerings include drawing technique and practice, as well as personalized interpretation of how the fundamental patterns can support your multi-sensory well being. For more information visit:
About the organizer
*Nadi Hana is a Portland-based artist and teacher. She has been sharing her knowledge about Sacred Geometry, Crop Circle Formations and Human Consciousness through public presentations since 2015.  Nadi offers Sacred Geometry classes at Portland Community College, New Renaissance and private locations.