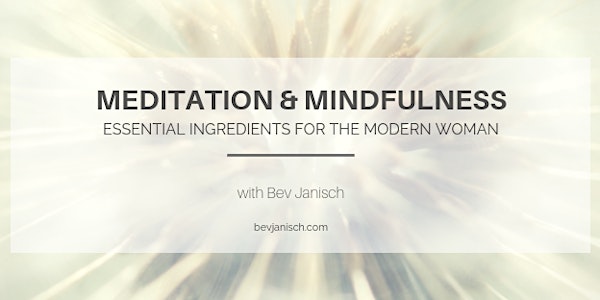 Learn to Meditate Workshop
When and where
Location
SolePath Institute 1329 8 Avenue Southeast Calgary, AB T2G 0M8 Canada
Description
Are you looking for a way to relax, calm your mind, sleep better, and improve your mood and health?
In this fun and interactive 3-hour "Learn to Meditate" workshop you'll learn how to set up your own personal practice at home starting with 5 minutes a day.
There are various ways to meditate and you'll learn about many of them. You'll discover the basics of successful meditation, what meditation is, what it isn't, experiences you might have, the five essentials of a successful practice, and the many benefits that will unfold for you when you learn to meditate.
You'll also learn:
How to calm your mind so that you feel more peaceful and content inside.

The truth about dealing with difficult emotions in a way that is kind and compassionate.

How stress is impacting you and what to do about it.

How to tap into your intuition to live in alignment with your core values

A powerful heart-centred practice with 3 questions that are powerful for gaining clarity about questions in your life.

What to do when your buttons are being pushed

The difference between guided meditations and meditating on your own.
You'll receive an audio recording and a "Beginner's Guide to Meditation' to help your new practice stick.
You'll love connecting with like-minded women and learn powerful techniques that will serve you for a lifetime.
By the end of the workshop, you'll be empowered to begin your new meditation and mindfulness practice that will help you thrive physically, emotionally and spiritually.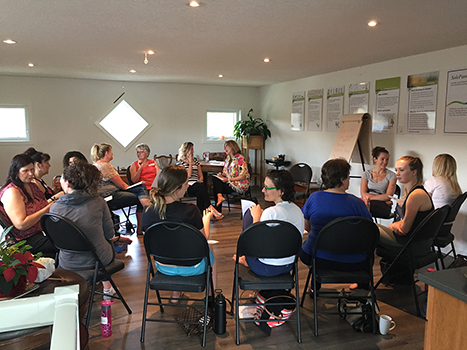 If you're unable to attend this workshop but would like to be notified of upcoming workshops, please subscribe to my newsletter. When you do you will automatically receive "A Beginner's Guide to Meditation" to get you started with a simple meditation practice. The guide also includes a link to a free app which will give you access to thousands of guided meditation.You can sign up and access your guide here:
https://www.bevjanisch.com/soulful-inspiration-and-news/
FAQs
Is meditation experience necessary?
No, this workshop ideal if you have no experience with meditation. You'll also get a lot out of it if you've dabbled in meditation but would like to learn more about.
What are my transportation/parking options for getting to and from the event?
Parking Instructions:
1. The free city parking lot, just off 12th St SE (just before the bridge that crosses the river between Inglewood and the Zoo). Going north on 12th St SE, turn right onto the driveway into the parking lot, the last turn right before the bridge.
2. There is a sign that says Rouge Restaurant parking. Lots of free unlimited spots in there. It is across from the city free parking on 12th St. you would turn left.

3. Free parking on 13th St SE. Going north off of 9th onto 13th St. you will see a crescent with the walking paths leading to the river. You can park there.

4. There is parking behind the Inglewood Credit Union (1328 9 Ave SE) that is free after 6:00 pm. There is a back ally to this off of 13 St SE or 12 St SE. Across from the bank parking lot you will see a Buddha beside a light colored garage. Please follow the path.

What can I bring to the workshop?
Wear something that is comfortable. You won't need a meditation cushion as most people prefer to meditate in a chair.
For your comfort and warmth bring an indoor pair of shoes or slippers.
How can I contact the organizer with any questions?
Email: bev@bevjanisch.com
or phone 403-510-4231.