| | |
| --- | --- |
| Learn to Speak Like a Pro in Just 1 Day! - CAPS Ottawa Speaking Skills Event | |
Event Details
  Learn to Speak Like a Pro in Just 1 Day!
CAPS Ottawa Speaking Skills Event
Speaking for Non-Speakers
Learn How to Speak from Canada's Presentation Skills Experts
Sponsored by: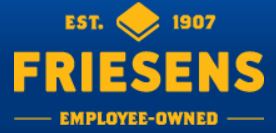 This is a one-day program for people who make presentations as part of their work and want to improve their skills, look more professional and achieve better results. Four top speaker/trainers will show attendees how to be more confident, increase their comfort level on the podium and get more buy-in from their audiences.
 Who should attend?
Business owners who present their services/products to the public

Professionals who speak at their client events

Team leaders who make presentations to managers and peers

Project managers who report to management groups

Sales representatives who present to audiences
Making presentations is not just about throwing a slide deck together. That is just a tool. It is about confidence on-stage; it is about making an impact; it is about getting agreement from your audiences. And that all depends on you and what you do and say.
Why should you attend?
Presenting well is about a lot more than throwing a slide deck together. It's about demonstrating confidence on-stage, engaging people, making an impact, and getting agreement. And all of that depends on you and what you do and say.
Here is what you will learn in just one day:
You will learn how to script your presentations so that your ideas flow and your words are compelling.

You will learn how to structure your talk to build understanding and acceptance your message.

You will learn how to stand and move on stage and use your hands to emphasize your points and look like a real pro.

You will learn how to use your voice to reinforce your credibility and expertise.
You'll walk away with the skills and insights you need to look more professional, feel more confident, sound more credible and get more acceptance than ever before.
Register Now to spend the day learning from four of Canada's top professional speakers who make their living speaking at events nationally and internationally. You can read about each one of these remarkable speakers below.
---
Session 1 - Presentations For A New Age by Wendy Cherwinski
Session 2 - Speak Up Stand Out: How To Structure Your Presentations, Master Your Fears, and Captivate Your Audience by Suzannah Baum
Session 3 - Unleash The Infinite Power Of Your Leader's Voice by Nabil Doss
Session 4 - High-Impact Platform Skills for the High-Impact Speaker by Steve Lowell
The event will be facilitated by Majeed Mogharreban 
---
Date: Friday, October 16, 2015
Time: 9:00am - 4:00pm 
Location: Hilton Garden Inn Ottawa Airport, 2400 Alert Rd, K1V 1S1 (613) 288-9001

Cost: 
Early Bird Registration (extended until October 6 - midnight) - $99.00
Regular Registration (until October 14 - noon) - $149.00
 Registration Deadline:  Wednesday, October 14 - 5pm!
Cancellation policy for this event:
Refunds will not be provided for cancellations received within 7 working days of the event. Cancellations received prior to this period will be subject to a $25 administration fee. Substitutions are allowed at any time.
---
Connect with CAPS Ottawa on Facebook:  https://www.facebook.com/#!/CAPSOttawa
Where

Hilton Garden Inn Ottawa Airport
2400 Alert Road
Ottawa, ON K1V 1S1
Canada

Organizer

"The Association of Experts Who Speak Professionally"