Take your health & well-being into your own hands with the ancient, therapeutic healing practice of Usui Reiki!
About this event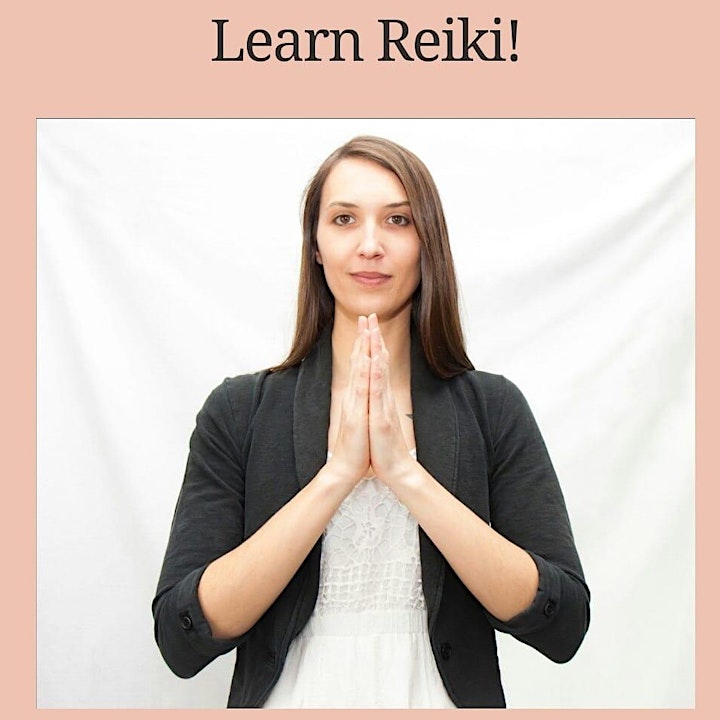 Imagine being able to let go of emotional baggage, clear negative energies from your system, eliminate aches and pains from your body and reconnect with the things that really matter to you.
This course teaches you everything you need to know about the sacred Japanese healing art of Reiki. Explore the history of Reiki, the energy system and the nature of Reiki energy, the Reiki Code of Ethics and the five principles or precepts. Acquire knowledge of the Reiki hand positions and learn to provide a session for yourself or others through practical application.
First Degree Reiki is focused on physical healing and is the foundation of all the upper levels of Reiki. No pre-requisite or previous experience necessary (though an open mind and willingness to learn is beneficial!)
Included in the course:
- Usui Reiki Level 1 Student Manual
- 8 hours of training (Theory + Application)
- Reiki Level 1 Symbols and Attunement
- Reiki Level 1 Certificate
This class is taught in an intimate setting (min 3 - max 5) to work closely with Shayleen and allow for plenty of hands-on practice! To arrange a private lesson please contact Shayleen directly.
Reiki is a natural / holistic, non-invasive hands-on method of energy balancing for the purpose of pain management, stress reduction and relaxation. The main purpose of Reiki Level 1 is to develop one's ability to hold and channel healing energy and to learn about self-healing, which involves taking responsibility for your own health and well-being. You will learn about your own natural innate healing energy and how to tap into it in order to care for yourself.
Course Investment $222. You may also register for this course at https://www.thelightjourney.ca/book-online/usui-reiki-level-1
Courses must be paid in full 1 week prior to the course start date either by purchasing online or by sending an e-transfer to thelightjourney8@gmail.com. If you wish to pay in cash please make arrangements with Shayleen prior to course start date. You may cancel your registration up to 72 hours before courses begin. Last minute cancellations or no shows will not be refunded.
Please note this course is currently being offered at The Light Journeys home office in SW Calgary.
Organizer of Learn Usui Reiki Level 1
The Light Journey provides holistic self care products and services to help women overcome stress and stress related illness in the most natural way. Shayleen McHugh is a passionate, professional and intuitive Reiki Practitioner. She is dedicated to helping you obtain your intention and identify the root cause of what is ailing you so you can release it if you choose and set a new path of healing, balance and love for yourself.