Description
Learning Forum for Private Sponsors
Are you a private sponsor of refugees hungry for tools and information to help you navigate the sponsorship experience? Do you wish you could talk to other sponsors, sharing what you've experienced and learning from each other?
Refugee 613 presents a free, one-day forum designed to give Ottawa sponsors an intensive learning and sharing opportunity, in collaboration with our partners from the Refugee Sponsorship Training Program (RSTP) and the Coalition in Ottawa for Refugees (COR). This event is also open to volunteers working to provide government-assisted refugees with social and practical support.
AGENDA (subject to change):
9:00 am Registration
9:30 am Introduction & Opening Plenary, featuring keynote speakers
10:00 am Coffee Break
10:15 am Workshop - Session A
11:45 am Lunch Break & Networking
12:45 pm Workshop - Session B
2:15 pm Debrief & Closing Plenary
2:45 pm Networking
WORKSHOPS: Three workshops will be offered concurrently at 10:15 am and again at 12:45 pm and each attendee will be able to attend two of them. When registering, please choose the two workshops you would like to attend.
Expectations vs. Reality: What brought you into sponsorship, and what are you hoping to get out of it? This workshop delves into how to manage expectations (yours and those of your group and the newcomers you sponsor), understand power dynamics, maintain healthy boundaries and resolve conflict.

Cross-Cultural Communication: How do you explain yourself to someone from another culture, and vice versa? How do you best position yourself to be open to different ways of thinking? This workshop will introduce you to some concepts in cross-cultural communication and provide some tools to building healthy communication with the newcomers you sponsor.

Trauma & Mental Wellness: How can private sponsors best support the mental wellness of recently arrived refugees? This workshop will discuss the refugee journey, how to recognize signs of trauma, and when and how to provide the most useful support.
The Learning Forum will not include workshops on the practical details of post-arrival settlement, such as OHIP cards, language assessment, etc. Please see the FAQ below for information about the upcoming training sessions, including a Refugee Services Info Fair, Refugee Health 101, and more.
The forum will also not include workshops related to completing sponsorship applications. For help with a sponsorship application or to learn more about sponsorship, please visit www.refugee613.ca/pages/sponsor for a list of resources.
PLEASE NOTE! To create the best learning experience, we ask that each sponsorship group register no more than two people for the forum. For more details, please see the FAQ below.
Language: English. Veuillez noter que cet événement se déroulera uniquement en anglais.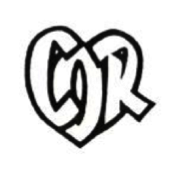 FAQs
What are my transportation/parking options for getting to and from the event?
Parking:
Free parking is available at City Hall (110 Laurier Ave. W) on the weekends. It's a 5 to 10 minute walk from the forum site. To get to the Faculty of Social Sciences Building from City Hall, please use the Laurier Ave. bridge, or the Corktown Footbridge.
Paid parking is available on the weekends at multiple lots on the University of Ottawa campus:
Bus:
There are three OC Transpo stops on the University of Ottawa campus. The closest stop to the Faculty of Social Sciences Buildling is 'Laurier E / Cumberland.'
Why can't we register more than two members of our group?
We love the energy and enthusiasm of refugee sponsors, and we want to make sure this forum is as useful as possible to as many groups as possible. That is best achieved by limiting the spaces in each session and the representation from each group. But don't worry — this forum is just the beginning of educational opportunities for sponsors in Ottawa! In December there will be an info fair on Refugee Services featuring dozens of local agencies, in January there will be a Refugee Health 101 workshop, and we are working on plans for a workshop in February to follow up on topics in the Learning Forum. Make sure you are on our mailing list to receive notification of upcoming training by clicking here.
We recommend that you have a discussion within your group and designate different members to attend the workshop most relevant to them, and then schedule a meeting for each of them to share what they learned with the rest of the group. You are also welcome to name a third group member for the Learning Forum wailtist by sending an email to info@refugee613.ca — if we have spaces available when registration closes, we will contact you.
Which organizations are presenting the Learning Forum?
The Learning Forum is the collaborative effort of a number of partners and volunteers who work together as the Refugee 613 Sponsorship Advisory Group. This includes the staff of Refugee 613 and the Refugee Sponsorship Training Program, representatives of local settlement partners including Jewish Family Services, OCISO and the Catholic Centre for Immigrants, refugee lawyers from the Refugee Hub Sponsorship Support Program, as well as members of the Coalition in Ottawa for Refugees (COR), such as the Anglican Diocese of Ottawa, The United Church and other local Sponsorship Agreement Holders, many of whom are volunteers. For more information about the Refugee 613 Sponsorship Advisory Group, please email info@refugee613.ca – we'd be happy to tell you more!
Is my registration fee or ticket transferrable?
Yes - if you can't make it, you are welcome to give your ticket to another member of your spnsorship group. We just ask that you let us know so we can maintain an accurate registration list. Please send an email to info@refugee613.ca to tell us the new name.
How can I contact the organizer with any questions?
Please send your questions to info@refugee613.ca and put Learning Forum in the subject line.