| | |
| --- | --- |
| Learning From the Best of the Best with Steve Lowell & Jayne Blumenthal | |
Event Details
CAPS Ottawa April Event - Open to Members & Non-members
CAPS Advantage Professional Development Event:
Learning From the Best of the Best



Part 1:
Your Repumeter:  How to Become the Known Expert in Your Field
with Steve Lowell, CSP
Do you know what people are saying about you? Is the buzz about you helping or hurting your business? Is there even a buzz at all? Steve's "repumeter" concept is a model by which you can measure the state of your reputation within your circles of influence and control what others are saying about you. Once you have an idea as to where you stand, you can then take specific steps to enhance your reputation and become, as Joe Calloway would say; a category of one. Discover how to become far more memorable by understanding three new networking principles. Become more "referable" by making your message repeatable. Use models to explain your value proposition in 60 seconds or less, claim your space as the known expert in your field and expand your business circles of influence exponentially. All of this by simply changing the way you speak…about yourself.
Who would be the ideal audience for this presentation? Are you an expert who is wanting to become a more focused specialist, or who is wanting to expand your business at a local, national or global level?
The five questions this presentation addresses:
How do I make my message memorable to my audiences?

How do I position myself as the known leader in my field?

What is the best way to expand my circle of influence so that I can expand my business?

How do I create a model for my expertise so that I can be perceived as unique in my field?

How do I manage my own reputation so that it serves my expansion goals?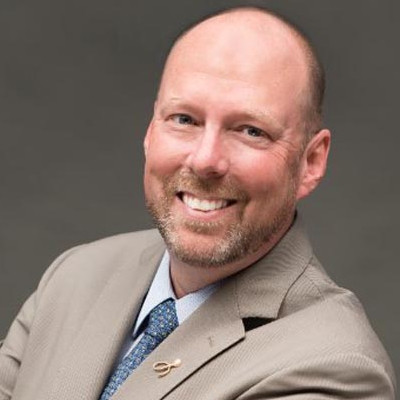 Steve Lowell, CSP has been on the live stage since the age of six, that's 49 years ago! He has been a professional speaker and corporate trainer for 25 years.
In addition to speaking professionally he coaches speakers, executives and entrepreneurs around the world to position themselves as the resource of choice in their industry through speaking, networking and personal branding.
Through his unique mentorship and training programs, Steve has helped many CAPS members increase their game resulting in higher fees and more business. Since 2015 alone Steve has helped over 30 of his clients; many of them CAPS members, become award-winning speakers.
An expert in platform technique and in personal development, Steve will share some principles and techniques that could transform your speaking business. In Steve's five and a half years as a CAPS member, he has a chapter president twice. He has spoken at every CAPS chapter in the country, been on the national board for three years and is the 2018 CAPS National President. Steve says that, "CAPS has allowed be to learn from the very best in the business, contribute to others by sharing my own experience and expertise, grow my business through influential connections and belong to something much greater than myself."
Part 2:
Global Speakers Summit Update
with Steve Lowell, CSP and Jayne Blumenthal
Steve and Jayne will do a de-brief of their recent trip to New Zealand where they participated in the Global Speakers Summit. Here's what they'll share:
Top Speaking Trends

Lessons learned frorn their international travel experience

Q & A session
What: CAPS April Event at La Charrette Meeting & Event Space - 

Learning From the Best of the Best with Steve Lowell, CSP and Jayne Blumenthal
When: April 4, 2018
Time:
  6:00 pm - 9:00 pm  (Networking
at 6:00pm)
Where:  La Charrette Meeting & Event Space
              460 West Hunt Club Rd., Ottawa, ON K2E 0B8

              Parking:  It's FREE! And there's LOTS of it!!
Cost: CAPS Members - FREE with your membership

---
Connect with CAPS Ottawa on Facebook:  https://www.facebook.com/#!/CAPSOttawa
Where

La Charrette Meeting & Event Space
460 West Hunt Club Road
Ottawa, ON K2E 0B8
Canada

Organizer

"The Association of Experts Who Speak Professionally"