Cris Kohl and Joan Forsberg will take the audience through the dramatic and true stories of the most famous shipwrecks in Georgian Bay.
About this event
Introducing: Learning Local with the MCC! A series of online workshops and educational presentations providing all audiences across Georgian Bay with the opportunity to learn and experience a variety of locally-inspired, creative and culturally-diverse topics.
SHIPWRECK TALES OF GEORGIAN BAY:
Enjoy these dramatic, true stories of the most famous shipwrecks in Canada's Georgian Bay; an update on the search for the fabled GRIFFON, including the authors' participation in the quest for this wreck with Josh Gates for the "Expedition Unknown" TV series; the amazing story of a small schooner that has become the most in-demand shipwreck in the world; the historic vessel that has the reputation of being the most scuba-dangerous shipwreck in all of the Great Lakes; details of the first dive to the J. H. JONES, a coastal steamer tragically lost with all hands in late 1906, and found in 2018 by the same team that located the MANASOO (next); the 2018 discovery of the steamer, MANASOO, a story which went "worldwide viral" due to the wreck's unique characteristics, such as in intact pilot house and a 1927 automobile! Plus MUCH more! Based on Cris and Joan's recent book of the same title.
Attendees will receive a special promotion on Cris and Joan's book titled "Shipwreck Tales of Georgian Bay".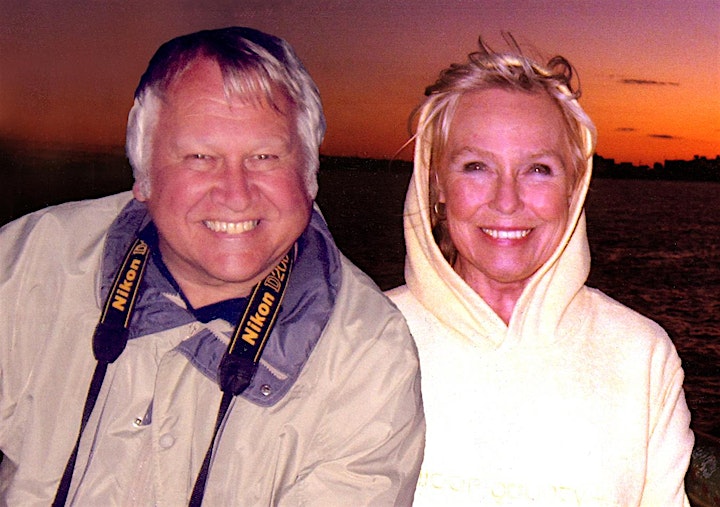 Image of Cris Kohl and Joan Forsberg
Organizer of Learning Local with the MCC - Shipwreck Tales of Georgian Bay